PnB Rock Details New Double Album 'TrapStar Turnt PopStar'
By Taylor Fields
May 3, 2019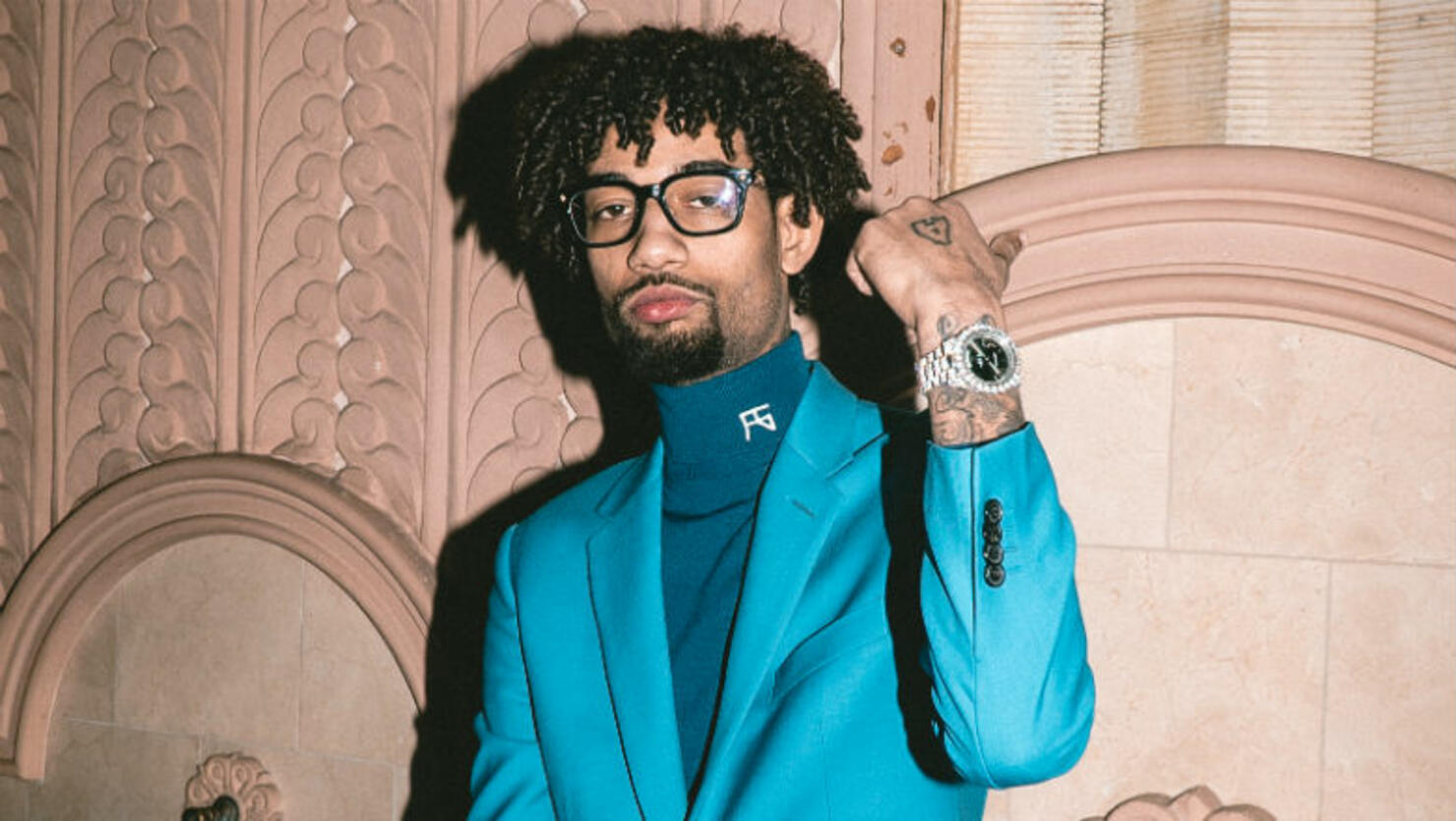 There is more than one side to PnB Rock, and he is showing fans both on his brand new album, TrapStar Turnt PopStar.
TrapStar Turnt PopStar is a double album, and follows 2017's Catch These Vibes. The Philadelphia native exclusively tells iHeartRadio of his new double album, "Trapstar Turnt PopStar [is] pretty much is a two-sided album. You get both sides of me. I was making a whole bunch of songs, and I [didn't have] guidance, no structure towards what I wanted to talk about as a whole. So, I just was on Twitter one day and looking at my comments, and people were saying like, 'Man, we miss the old PnB Rock. Like that pain, that struggle.' I'm just like, 'I get it.' I'm that voice for people [who are] going through a lot. But I'm not going through a lot right now. I'm happy right here. I'm living life, I'm getting money, but I still understand it, so that was perfect for me. It was like, 'Alright man, this could be for my old fans, and for my new fans.' For my old fans I can give y'all that old PnB rock, you know, that old struggle and pain. And also for my new fans, you could get an understanding of me, to see why I ache the way I ache, how I move the way I move. That's the trap side of me. So bang, I give you trap side. And then, you got the pop side of me. That's me now. Me having fun, me living life, me traveling, me growing as a person. So that's me. Different beat selection, me having fun, that's the pop star side of me. That's now. So you got the trap star, and then you got the pop star."
PnB kicked off his new album with his single "I Like Girls," which features Lil Skies. Rock describes the song "fun" and was a great way to introduce fans to his new album. He tells us, "It's more uptempo, it's fun. I feel like a lot of girls nowadays, in this era, this generation, it's like it's not uncommon for a girl to be attracted to another girl. And not only that, it's just about the summertime. It's about to be turn up time. It's about to be all pool party vibes. So yeah, I like girls who like girls."
PnB Rock's TrapStar Turnt PopStar showcases a number of features aside from Lil Skies, including XXXTentacion, Lil Durk, Tory Lanez, Tee Grizzley, A Boogie wit da Hoodie, Diplo, and more. And one of the songs that's closest to his heart is a remake of the XXXTentacion: Presents Members Only Vol. 4 track "Now or Never" (from Flyboy Tarantino, Craig Xen & KidWay) called "Now or Never 2.0." PnB tells us of the track:
"It's an emotional type of song. I made this song on the day I had recently come home from prison, and the following morning, I had lost one of my friends; a young guy that was close to me. He got shot like 19 times. So instead of me doing a regular trap star PnB and just going to the blocks, strapping up, going crazy, I was like, 'No, I'm gonna take all this energy and go into the studio.' I got a session at one of my favorite studios in New York, Blast Off, and I just went there. On my way up there, I was listening to a friend of mine, his album. Rest in peace Jahseh, XXX. Him and his friends, Members Only, they dropped the album, and on that album there was a song called 'Now or Never.' And on that particular song it was like ... It just spoke to me. It was a song that I related to. And, I just wanted to remake it. So, I got their permission, of course, structured the song with me and my engineer; me and Nick, and also Peter. We sat there all day making this beat like from the sample. We sampled their voices, we picked different melodies, we created it on the piano. This was like all hands on [deck]. That's why it's one of my favorites. And it's like after we made the beat, I literally went in there and just talked about everything that I was going through."
PnB also co-produced "Now or Never 2.0," which was a new experience for him. He explains, "I co-produced the song. On none of my projects, none of my albums had there been a song that I actually produced or even co-produced. And this one is like, it's farther than co-produced because I was literally hands-on with every aspect of the beat, from the drums, to the high-hats, to the melodies that were created, to the way the sample was stretched out, everything. I was a part of it. So I'm more proud of that song than any song on the album. "