Watch Taron Egerton Sing "Rocket Man" As Elton John For Upcoming Biopic
By Andrew Magnotta @AndrewMagnotta
May 2, 2019
With the release of the Elton John biopic Rocketman just weeks away, the film is giving fans the most extended look yet at the multi-faceted talent of star Taron Egerton.
Egerton made headlines earlier this year when it was revealed that he doesn't lip sync to John's iconic songs in the film; rather, he sings everything in his own voice.
John himself has praised Egerton's performance in the film — they even sang together at the icon's annual Oscar's Party this year. Now, Paramount has released a music video featuring Egerton singing the film's title song, "Rocket Man."
The video includes visuals from the film and shots of Egerton recording the song in the studio. While the actor's voice is unlike Sir Elton's, the video leaves little doubt that Egerton is the real deal as a vocalist.
You can watch it above.
John explained that he entrusted the film's music and Egerton's performance to the actor and producer Giles Martin.
"I didn't want to be in Taron's shadows, watching over the process," John said. "I trusted them to do what they needed to do, artistically, and listening back I've been astonished with the results."
The singer has also been busy with other projects over the past couple of years. He has an autobiography coming out this fall, and he's also in the midst of his 'Farewell, Yellow Brick Road' tour.
Get all the tour dates here.
Photo: Getty Images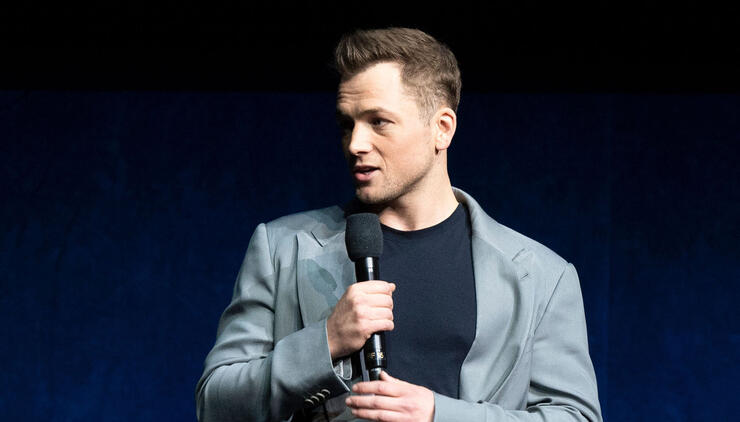 Chat About Watch Taron Egerton Sing "Rocket Man" As Elton John For Upcoming Biopic