Chrissy Teigen Opened Up About Postpartum Depression: 'I Really Changed'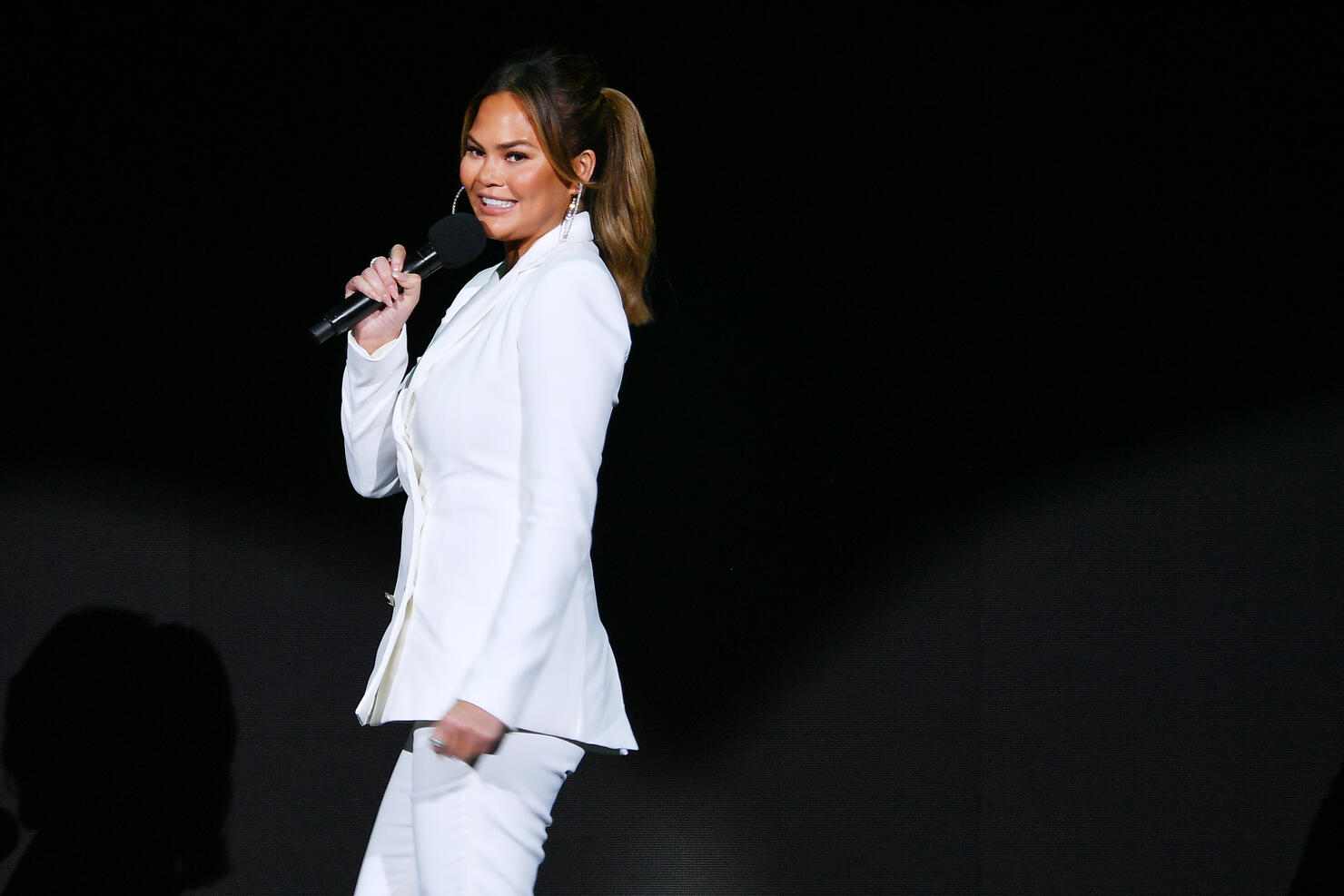 Following the birth of her first child, daughter Luna Stephens, Chrissy Teigen suffered from postpartum depression. She shared her story in an essay for Glamour magazine in March 2017, writing: "I had everything I needed to be happy. And yet, for much of the last year, I felt unhappy. What basically everyone around me — but me — knew up until December was this: I have postpartum depression. How can I feel this way when everything is so great? I've had a hard time coming to terms with that, and I hesitated to even talk about this, as everything becomes such a 'thing.'"
One year after welcoming her son, Miles Stephens, with husband John Legend, Chrissy is continuing to speak out about postpartum depression. During an interview with The Today Show, the cook book author opened up about the mom she realized something was wrong.
"It happened with my first one, with [my daughter] Luna. I just didn't know there was any other way to feel. I thought it was natural to be in this low point," she explained. "I just assumed that was motherhood and no other way around it. Until people around me starting telling me they saw distinct changes in my personality that was really helpful to me. I wish I had this center where I was. It blows your mind that this center isn't everywhere really."
"I just didn't know that there was any other way to feel. I thought it was very natural to be in this low, low point. I just assumed that was motherhood." @chrissyteigen talks about having postpartum depression after having her first child, Luna pic.twitter.com/ZpGYMAR5AQ

— TODAY (@TODAYshow) May 2, 2019
With the help of her loved ones, Chrissy was able to get the help she needed. "John and my doctors were my strength," she said. "I had such a good group of people that were around and people were really watchful of me. I had really changed. It wasn't just being tired, it was being really sad and hard on yourself and down on yourself. It wasn't just the blues and a lot of us think it is the baby blues you are going through different things of course… Speaking to the women made me realize just what a different feeling it is - it's a unique experience that can be really tough. We encourage everyone to share their stories. Open up the dialogue so there is no stigma."
Now, Chrissy says she's prepared should it ever happen again with "any other babies that come along," though she clarified she has no plans for any new additions to her adorable family right now.
Photo: Getty