Major League Baseball Team Reportedly Interested In Jeopardy! Champ
By Bill Galluccio
May 3, 2019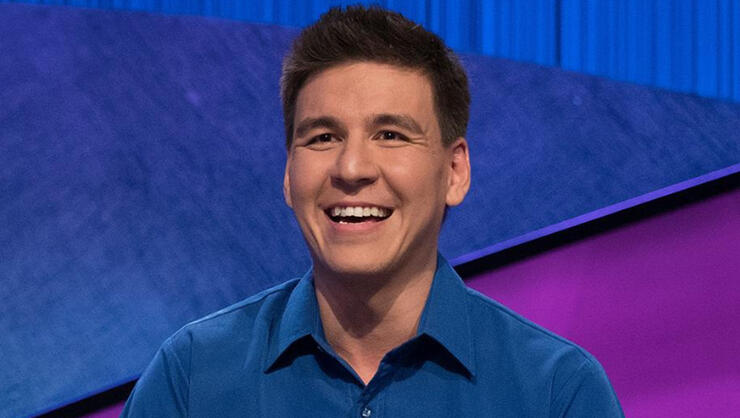 When Jeopardy! champion James Holzhauer was growing up, he had two dreams: be a contestant on Jeopardy! and work for a Major League Baseball team. Holzhauer has already made one of those dreams come true as he continues to break records on the popular game show. On Thursday night (May 2), he won his 21st consecutive game and has amassed over $1.5 million in total winnings.
While he still has a ways to go to catch Ken Jennings' record of 74 consecutive victories, Holzhauer might be able to fulfill his second dream when his Jeopardy! streak comes to an end.
The Chicago Cubs fan spoke with MLB.com about his desire to work in the front office for a major league team.
"I kind of put it aside the last 10 years or so, but when I was a teenager, I was idolizing guys like Billy Beane and Theo Epstein, who were really bringing the statistical revolution to the masses," Holzhauer said. "I don't know if I'm the kind of networking/interpersonal skills guy who could become a GM, but being a guy who can help the team on making decisions on which guys to trade for and sign as free agents, that was the dream back then."
Holzhauer says he has always had a knack for crunching numbers and is glad to see that advanced analytics have become a driving force in how teams play the game.
"It is exciting for me to see the stats guys winning the battle and getting into MLB front offices," Holzhauer said. "I see a lot of people commenting, 'Oh, everyone's shifting now. There are so many more home runs and strikeouts.' But that's kind of just the natural direction of the game for people to figure out -- shifting works, home runs work, and these are things that help our team win games. Above all, that's what people care about."
According to The Athletic, at least one major league team has expressed interest in hiring Holzhauer once he has wrapped up his Jeopardy! career. If a team does decide to offer the professional gambler a job, he will have to decide if he wants to give up his Vegas life to work in an office.
"I've got a family and job that I really love with super flexibility," he said. "I wonder, even if they come knocking if I would actually accept. But part of me does wonder what it would be like to realize that childhood dream. I would have to at least think about it if the right offer came along."
Photo: Jeopardy!
Chat About Major League Baseball Team Reportedly Interested In Jeopardy! Champ