32-Year-Old Soldier Survives 70-Foot Fall Into Active Hawaii Volcano
By R.J. Johnson - @rickerthewriter
May 3, 2019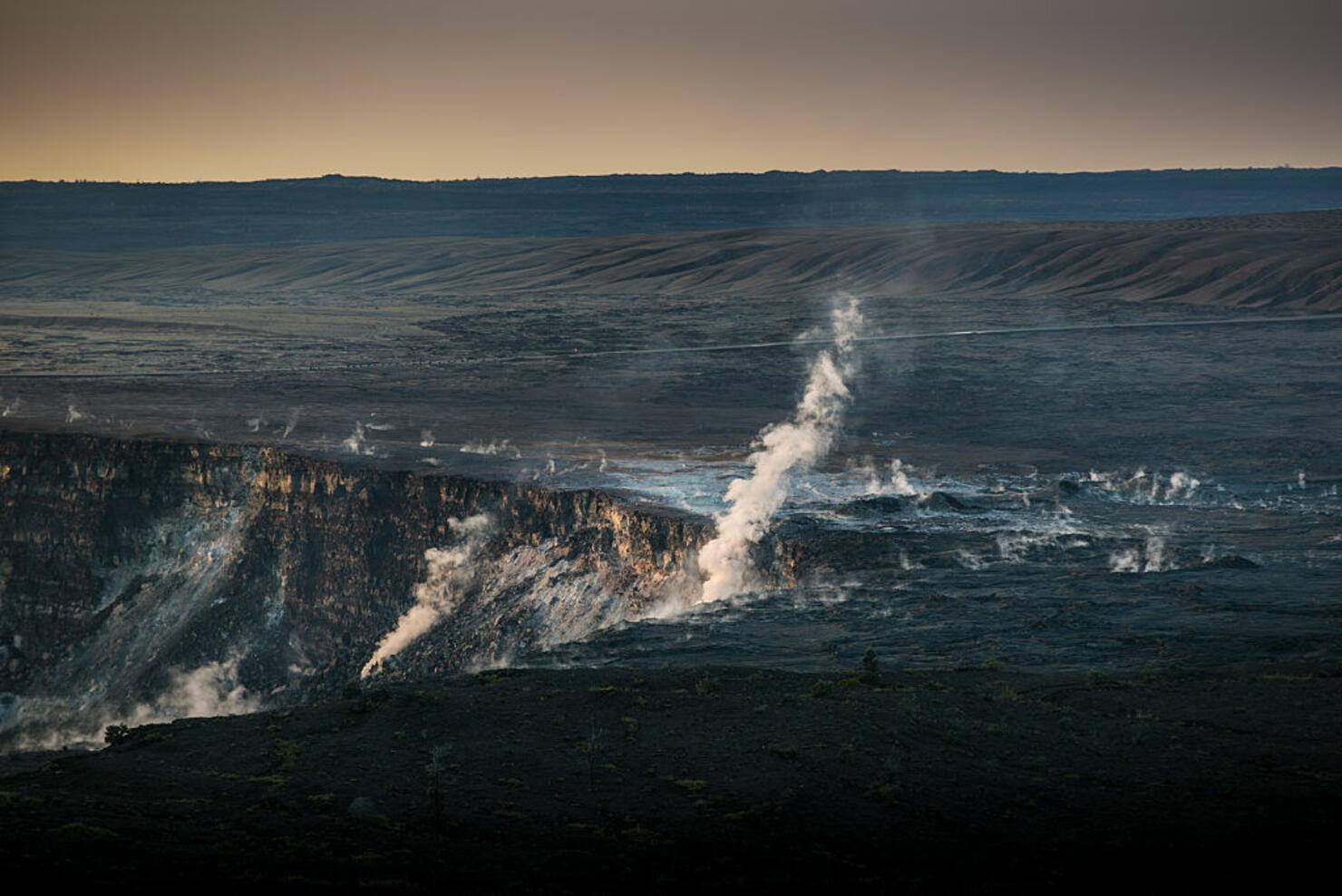 A 32-year-old soldier visiting Hawaii's Kilauea caldera had to be rescued after he tried to get an up close look at the volcano and fell 70 feet, National Park officials said.
Authorities say the man attempted to get closer to the cliff's edge at the Steaming Bluff overlook and climbed over a metal railing to get a better look. However, the 32-year-old lost his footing when the ground underneath him gave way, and he fell from the 300-foot cliff at around 6:30 p.m. on Wednesday. Witnesses contacted emergency services, who dispatched a search and rescue team to search for the man.
Lucky for him, search and rescue teams were able to locate him about two and a half hours later alive, seriously injured on a narrow ledge about 70 feet down from the cliff's edge. National Park officials say emergency personnel were able to complete a "high angle extrication" using ropes the statement by the park said. The man was airlifted to Hilo Medical Center for urgent care.
He's currently in stable condition, Hawaii News Now reported.
"He obviously is doing remarkably well for his fall. Only time will tell what injuries he has," Matthias Kusch, Hawaii County Fire Department battalion chief Kusch told the newspaper.
The last time someone died in a fall at the park occurred in October 2017. Park officials reminded vistors to the park that the barriers were there for their safety.
"Visitors should never cross safety barriers, especially around dangerous and destabilized cliff edges," said Chief Ranger John Broward. "Crossing safety barriers and entering closed areas can result in serious injuries and death."
Last year, Kilauea, an active volcano, began erupting, destroying more than 700 homes on Hawaii's Big Island.
Photo: Getty Images