Selena Gomez Designed A Bikini To Cover Her Kidney Transplant Scar
By Hayden Brooks
May 3, 2019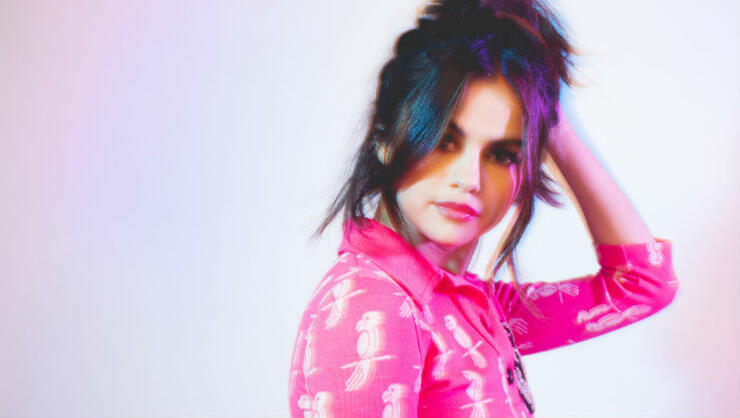 Selena Gomez has teamed up with close friend/designer Theresa Mingus' Krahs brand to design three swimsuit pieces and one of the bikinis has special ties to the pop titan's experience as a kidney transplant patient.
On Thursday (May 2), the 26-year-old star shared the backstory behind the new piece via a three-minute interview with Mingus. "The design I did, one of them, it was the high-waisted one with the belt. I've had a kidney transplant, and I like bathing suits that kind of cover where that's been and make me feel comfortable," she explained of the piece, which is part of the Selena x Krahs Swim collection. Among the other items in the capsule line include the "Selena" high-waisted bottoms and the "Selena" one-piece.
As for why Gomez decided to collaborate on the brand, it seems like Mingus' relations to the star extend far beyond friendly fashion collaborator. In fact, Mingus was once her personal assistant. "I've had the pleasure of knowing you for five years," the pop star said of her friend, emphasizing that she's helped her to "not to take life too seriously." "I've grown up in a very difficult situation, and we bonded on that. I don't know, I just didn't think I could get through some of the hardest points in my life if it wasn't for you."
In addition to the interview, Gomez also shared some gorgeous shots of her in the red piece. Scroll on below to watch the sit-down chit chat in full and see the promo shots!
Chat About Selena Gomez Designed A Bikini To Cover Her Kidney Transplant Scar