Country House Wins Kentucky Derby After Maximum Security Disqualified
By Bill Galluccio
May 5, 2019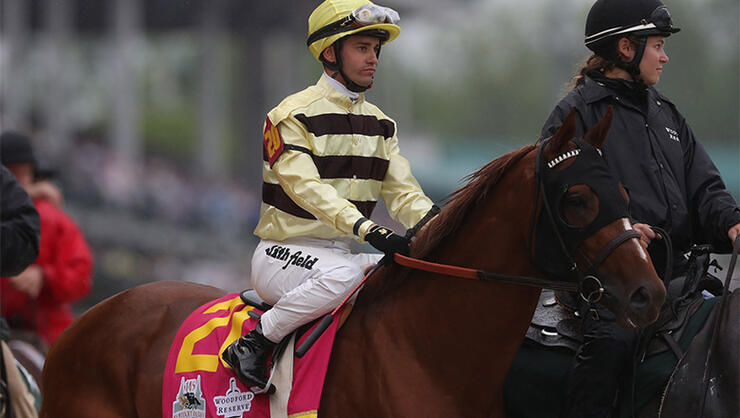 Country House was declared the winner of the 145th Kentucky Derby at Churchill Downs after Maximum Security, who entered the race as the favorite at 9-2 odds, was disqualified. Maximum Security was first horse to cross the finish line with a length-and-a-half lead over Country House, who opened the race at 65-to-one odds.
Country House's jockey, Flavien Prat, raised an objection to results and following a video review that lasted over twenty minutes it was determined that Maximum Security drifted wide and bumped into War of Will.
Country House was then named the winner of the Kentucky Derby while Code of Honor moved up to second place and Tacitus finished in third. 
With 65-1 post time odds, Country House paid $132.40 to win.
This is the first time the winning horse of the Kentucky Derby was disqualified after the race for a foul. Dancer, who won in 1968, was eventually disqualified for failing a drug test.
Gary West, who owns Maximum Security with his wife, Mary, told the Associated Press that they may consider appealing the results of the race.
"I think this is the most egregious disqualification in the history of horse racing," West told the AP, "and not just because it's our horse."
Photo: Getty Images
Chat About Country House Wins Kentucky Derby After Maximum Security Disqualified