Bush's Gavin Rossdale Reflects On 25 Years Of 'Sixteen Stone'
By Katrina Nattress
May 6, 2019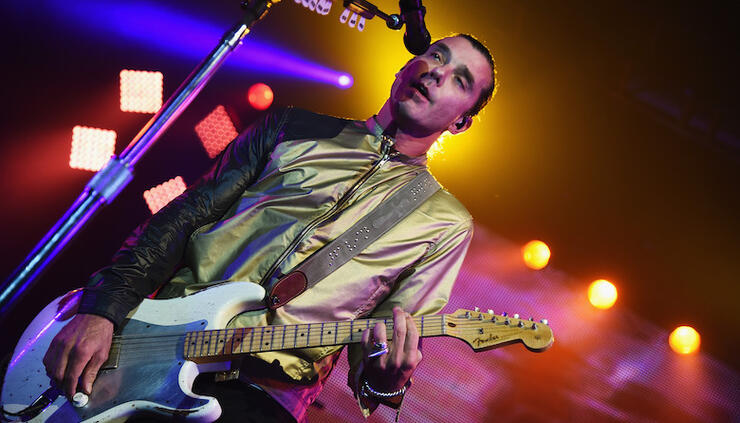 Bush is celebrating the 25th anniversary of its seminal album Sixteen Stone this year by announcing the ultimate throwback tour with Live, whose Throwing Copper is also turning 25. Bush frontman Gavin Rossdale recently spoke to Consequence of Sound about the band's iconic debut album, 25 years after its release.
"What an incredible ride!" he exclaimed. "You can't even write that in a movie. It's too far-fetched. The combination of the triumvirate of radio, MTV and playing live, it was an incredible."
"For me, I was coming from London and the kind of expectation I had for a band was so limited," he continued. "I didn't even know that you could be that successful. I was continually blown away with the whole process — the travel, the success. I had been in the shadows for so long, like everyone before they're successful, and I really had paid my dues, like everyone does. And it may have seemed like it was a sudden uprising of the band but I'd been through the ringer in England, and like everyone else, I was just a good street fighter. I still am a good street fighter. That's why I'm still here. I can fight really good."
As for the staying power of the album's hits ("Glycerine," "Comedown," "Everything Zen"), Rossdale couldn't be more in awe. "I'm blown away! I'm actually blown away by that," he gushed. "I have nothing to say but I have gratitude for it. It's an incredible position to be in. It's just incredible. I think there's something to be said about the truth of those songs — the way they resonate with people, what they do for people. That's the beauty of it. And I think power of it. The whole originality thing is really, really quite impossible, and actually elusive, but I think authenticity is the key. And what we've been able to enjoy is the fact that those songs and those emotions and those performances, every single one, they're emotional and they're full of truths for people, and what's beautiful is that they're all separate truths for people."
"Everyone has a different recollection, everyone has a different connection to the songs," he added. "For a songwriter, there's no higher accolade than a song's ability to live on."
Photo: Getty Images
Chat About Bush's Gavin Rossdale Reflects On 25 Years Of 'Sixteen Stone'