Lamb Of God Guitarist Accuses Venue Staff Of Stealing Prized Guitars
By Andrew Magnotta @AndrewMagnotta
May 6, 2019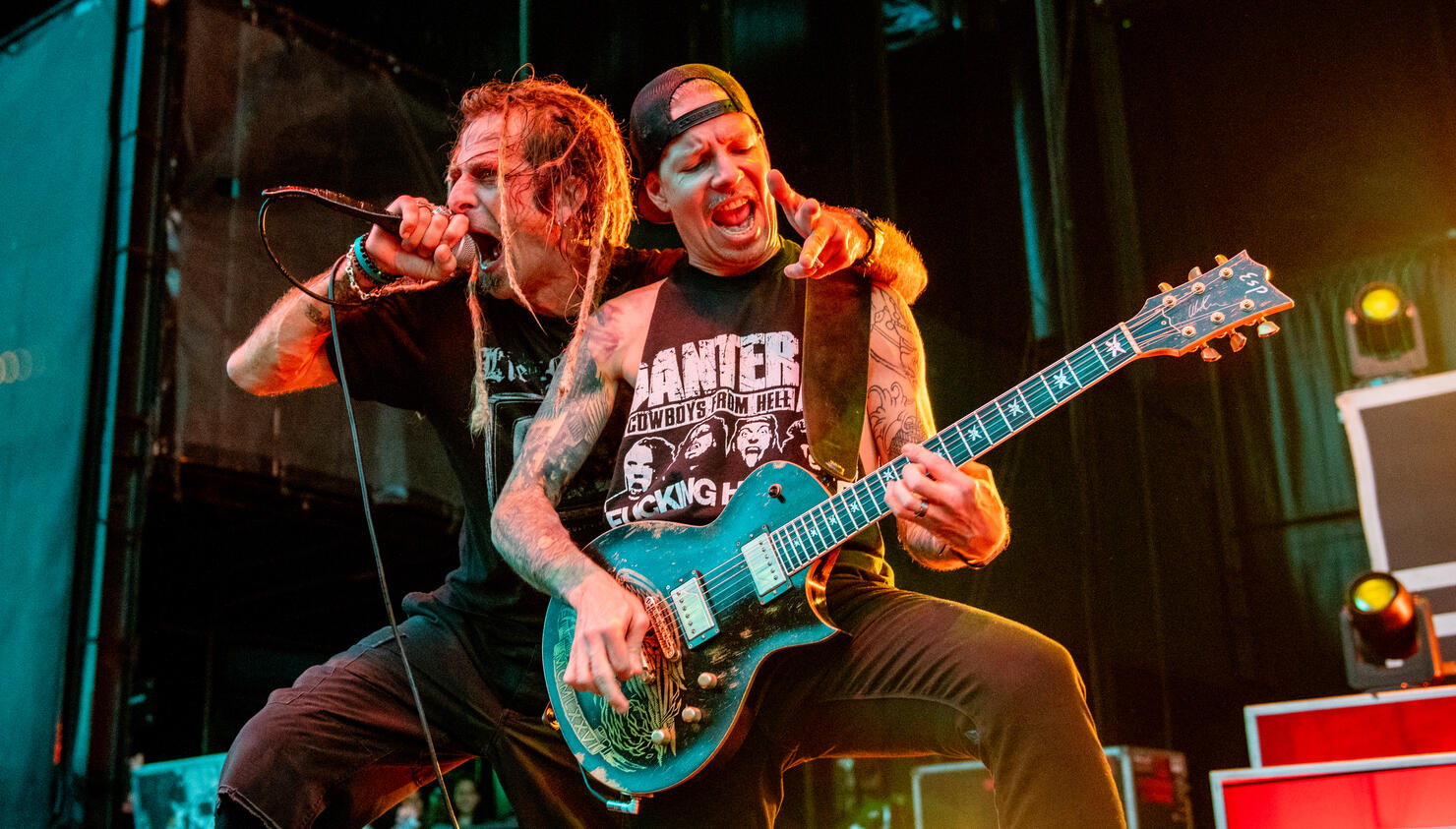 Lamb Of God left a recent tour stop in Phoenix, Arizona, down two custom guitars after the instruments were reportedly stolen out of one of the band's production trucks at the Ak-Chin Pavilion.
Guitarist Willie Adler said in an Instagram post over the weekend that his beloved ESP "Warbird' guitar and one of John Campbell's hand-painted basses were taken after the band's Wednesday night set, supporting Slayer.
Adler included photos of both instruments and added that he believes the thieves were employed by the venue.
"The pieces of s--t that did this are suspected to be employed by [Ak-Chin Pavilion]," Adler wrote. "[L]ocal hands that were working Wednesday, our tour production day. Apparently, they waited around for all to leave, and made their way into the back of our semi to commit this felony."
He concluded the post by calling out the venue and its security for not preventing the thefts.
The comments of Adler's post were quickly flooded with condolences and fans wishing the band well in pursuit of its stolen gear.
It wasn't long before fans began claiming to have seen Adler's guitar up for sale online. The band has yet to confirm whether any of the leads have come through.
Photo: Getty Images