Twitter Can't Get Over Harry Styles' 2019 Met Gala Look: Best Reactions
By Sierra Marquina
May 6, 2019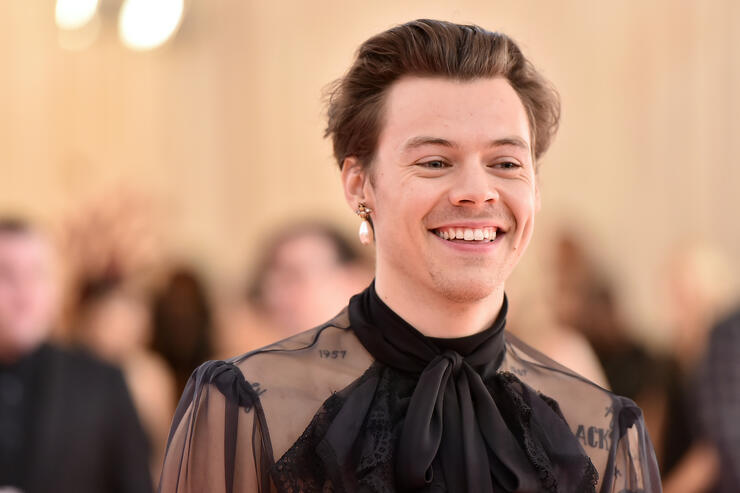 Sweet creature! Harry Styles won over the fashion critics at the 2019 Met Gala on Monday, May 6, and also earned a bevy of reactions on Twitter. 
The singer, who is co-hosting the gala this year along with Lady Gaga, Serena Williams and Gucci's Alessandro Michele, arrived to fashion's biggest night with Michele, who dressed him in Gucci. 
The 25-year-old, who is the youngest to co-host the art gala, donned a sheer Gucci blouse, tuxedo pants, patent heeled boots and one pearl earring, drawing from Twitter a bevy of comparisons to Johannes Vermeer's Girl With the Pearl Earring.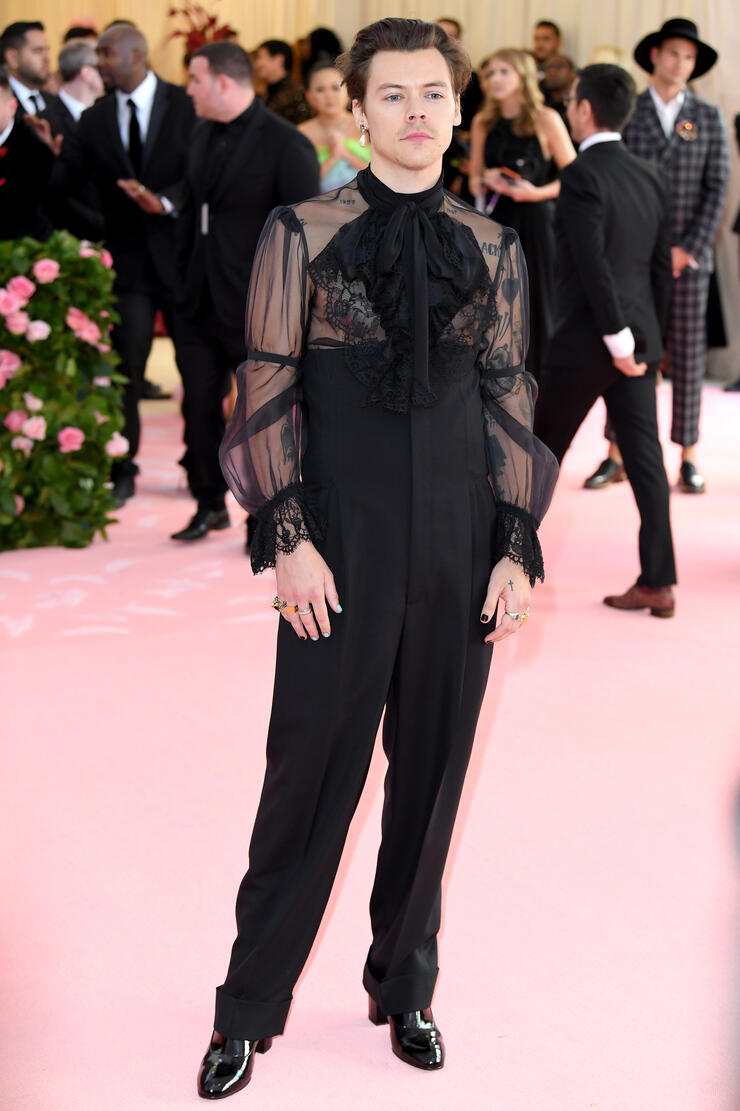 "It's time to try something new hopefully shock and inspire in a different way," the creative director said of Styles' look at the gala. "I know the fans love his outfits, so hopefully they will love what's to come. This is a more subtle form of camp which I love."
The evening's exhibition "Camp: Notes on Fashion" is a nod to Susan Sontag's 1964 essay "Notes on 'Camp'" and draws the theme of silly and sublime. Susan Sontag's 1964 essay defines camp as "love of the unnatural: of artifice and exaggeration."
Styles, as fans perfectly expressed below, pulled off the gender-fluid look beautifully. 
See more of the best reactions below:
I'M DEAD I'M DEAD I'M DEAD I'M DEAD I'M DEAD I'M DEAD I'M DEAD I'M DEAD I'M DEAD I'M DEAD I'M DEAD I'M DEAD I'M DEAD I'M DEAD I'M DEAD I'M DEAD I'M DEAD I'M DEAD I'M DEAD I'M DEAD I'M DEAD I'M DEAD I'M DEAD I'M DEAD I'M DEAD I'M DEAD I'M DEAD I'M DEAD I'M DEAD I'M DEAD #METGala pic.twitter.com/wYaKKiN1YV

— abbie || (@larryxmedicine) May 6, 2019