Blake Shelton Shares How Gwen Stefani Reacted To Him Wanting Her To Propose
By Paris Close
May 7, 2019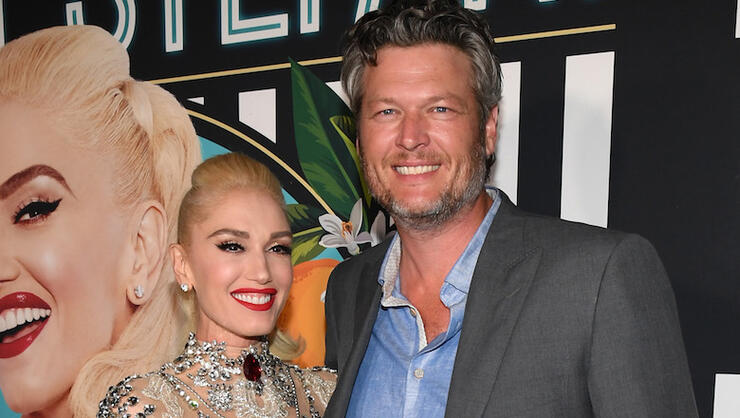 Blake Shelton is still holding out hope on that proposal from Gwen Stefani.
During last week's appearance on The Ellen DeGeneres Show, the "Boys 'Round Here" musician was gifted a pre-engagement "proposal clock" from Ellen DeGeneres with the intent of motivating the country crooner to finally pop the question to the "Cool" songbird, whom he's been dating for over three years.
"So, Mother's Day is coming up and I have something for you to give to her," she told Shelton at the time, handing him the clock. "So you're saying ...there's a chance she's going to ask me to marry her? You're saying with this clock," the 42-year-old jokingly replied. "You see how I flipped it around and put it on her?"
"Now that she knows that you're waiting for her to ask, now that she's seen this, she'll ask you," DeGeneres responded, quipping, "I'll call her tonight."
Shelton recently provided the latest update of the proposal plot to Entertainment Tonight, and let's just say Stefani won't be putting a ring on Shelton's finger any time soon. When asked how she reacted, he recalled: "She goes, 'You know this is not how this is gonna work.'"
Despite the unfulfilled dream proposal, the 42-year-old crooner said his sweetheart "loves" DeGeneres' gift all the same.
Call DeGeneres' present a gimmick all you want — but the clock proved to work wonders for Jennifer Lopez, who was given the same gift on an earlier episode this year. Because one month later, her longtime beaux, former baseball player Alex Rodriguez, bended the knee to ask for her hand in marriage.
Chat About Blake Shelton Shares How Gwen Stefani Reacted To Him Wanting Her To Propose