Britney Spears' Mother Requests To Be Informed About Her Conservatorship
By Hayden Brooks
May 7, 2019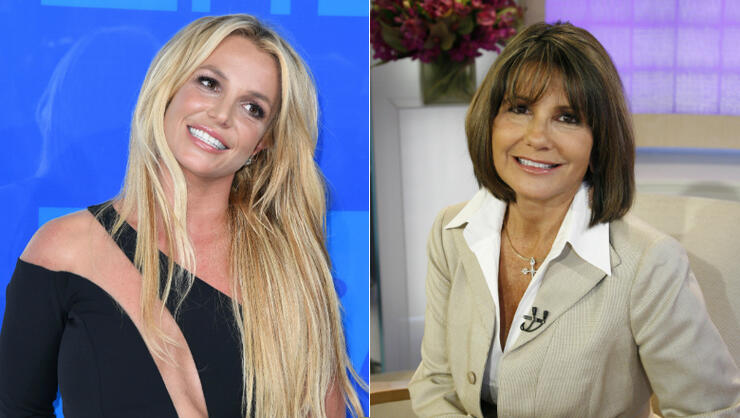 While some were quick to right off the #FreeBritney movement, it seems like Lynne Spears believes there's a reason to intervene with her eldest daughter's conservatorship to make sure that the pop titan's well-being is tended to correctly.
On Tuesday (May 7), the 37-year-old star's mother requested special notice on all matters relating to Britney's conservatorship without having to go through her ex-husband, Jamie Spears, and wants to a court hearing on Wednesday instead of the scheduled Friday date. It's an interesting move, considering Lynne has never been involved in her daughter's conservatorship since Jamie signed on as her conservatorship in 2008 and recently became her sole conservator this year after his former co-conservator, attorney Andrew Wallet, suddenly signed in March after asking for a raise just months prior.
As per TMZ, Lynne is requested the early date to ask the judge to keep her informed on all the decisions that Jamie is making in her case. Insiders close to the scenario revealed that Lynne heard reports that Spears was being manipulated in the longtime conservatorship, which reportedly restricts the pop star from doing very basic functions. As The New York Times detailed, the arrangement, which is typically used to protect the elderly, mentally disabled or the gravely ill, prevents her from making key decisions, personal or financial. "Her most mundane purchases, from a drink at Starbucks to a song on iTunes, are tracked in court documents as part of the plan to safeguard the great fortune she has earned but does not ultimately control," the outlet reported in 2016. Meanwhile, Jamie believes that Lynne's involvement in this case is a tactic for Britney to receive more freedom and could result in damaging judgement that might cost her custody of her two children: Sean Preston and Jayden James. It's an noteworthy concern, but Spears has seemingly proved to be both emotionally and financially stable in the last 11 years with her personhood, as well as her business ventures. TMZ report also conflicts with several sources that have revealed Spears is "doing really well" since checking out of a mental health facility.
Lynne's recent move comes after she liked several Instagram comments from fans who were concerned about Britney's well-being in April after an anonymous source told the Britney's Gram podcast that Spears checked into the wellness facility against her will. "I really hope you are supporting Britney in trying to end [her] conservatorship," one of the "liked" comments read. "I really hope your ailing ex-husband isn't keeping your daughter somewhere against her will." Spears' time at the facility reportedly came about due to the stress from her father and his recovery from a life-threatening ruptured colon.
In late April, Spears herself attempted to slow down the bubbling whispers by recording a video message to her fans. As her time in treatment came to a close, she took to Instagram to keep fans at bay regarding rumors that she was at the 30-day facility against her will. "My family has been going through a lot of stress and anxiety lately so I just needed time to deal. But don't worry I'll be back very soon," she said in the clip.