Carrie Underwood's Son Reacts After Seeing 'Cry Pretty 360 Tour'
By Lauryn Snapp
May 7, 2019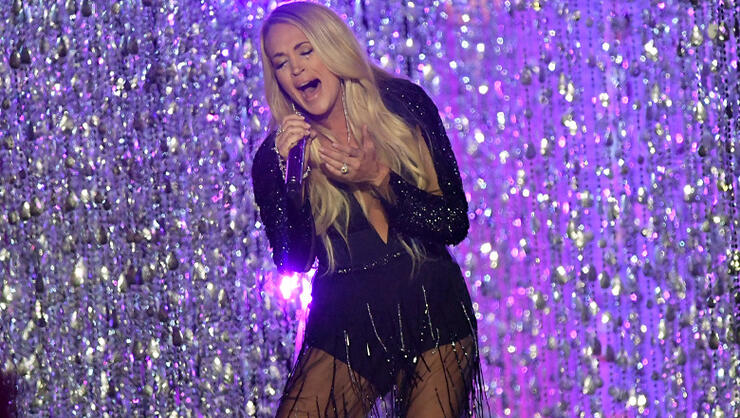 Jesus, take the wheel.
Carrie Underwood's 'Cry Pretty 360 Tour' has begun and her boys are in full support leaving us all in our emotions.
Carrie's husband, Mike Fisher, and son, Isaiah were in the audience for the Birmingham, Alabama tour stop. "What a Night!" shared Mike with several Instagramable concert highlights.
"This is Izzy's first tour show that he'll remember. He had a blast and kept yelling "mommy I love you" when she came close!! His mommy is a rockstar on stage and off the stage. Touring with a 3-month-old is brave, to say the least, but if anyone can do it she sure can!!... The pictures don't do it justice what a show!!"
Carrie responded to her husband's sweet post saying, "I'm the luckiest wife/mom in the whole wide world to have my boys in the audience watching me! Love you!!!"
Backstage with Cody Alan during the ACM Awards, Carrie revealed that she was looking forward to having her family on the road with her and that Isaiah is a great big brother! "People will come over and he [Isaiah] just wants to show them "his baby." He says, "My Baby! My Baby! Have you seen my baby? Where's my baby?"
RELATED: Carrie Underwood Says She 'Pumped' And Then 'Played' The ACM Awards.
Carrie and all of her babies can be seen across the US this summer alongside support acts, Runaway June and Maddie & Tae. Concert information can be found by visiting www.CarrieUnderwoodOfficial.com.
Photo Credit: Getty Images.
Chat About Carrie Underwood's Son Reacts After Seeing 'Cry Pretty 360 Tour'