Spoiler Alert: Chris Stapleton Appears On 'Game Of Thrones'
By Lauryn Snapp
May 7, 2019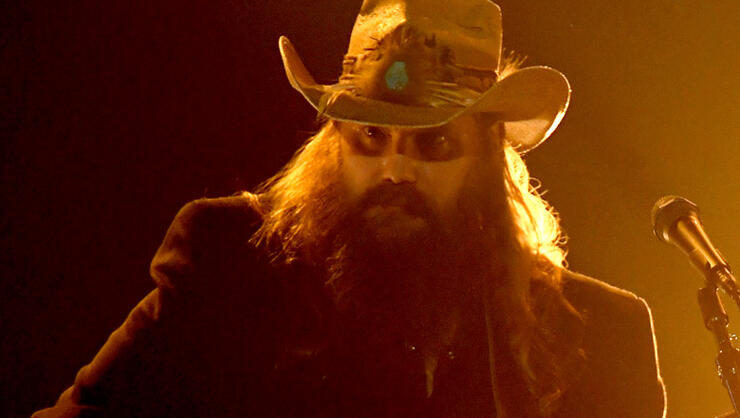 Dreams came true for Chris Stapleton on Sunday, May 5th and the "Tennessee Whiskey" singer, made a sneak cameo on the popular HBO series, 'Game Of Thrones.'
Playing the role of a White Walker during an epic battle scene, Chris plotted the details of his experience with Rolling Stone Country.
"They knew we weren't actors," Stapleton shared. "So the direction was basically, we're going to place you, and when we tell you to, open your eyes. And they trained us on how White Walkers are supposed to stand up and move when they're first waking up. We had a crash course in that."
Stapleton is a massive fan of 'Game Of Thrones,' sharing that he had his management team reach out to the HBO show about making an appearance. The producers agreed and flew to Ireland to film the bloody scene. Blink, and you'll miss him.
RELATED: 6 Facts About Chris Stapleton.
Thankfully, a proud wife moment saves the day and gives fans instant replay enjoyment. Morgane Stapleton captured the clip and shared on her Instagram. Not for the faint of heart, see the bloody scene below.
Photo Credit: Getty Images.
Chat About Spoiler Alert: Chris Stapleton Appears On 'Game Of Thrones'