Is Demi Lovato Releasing New Music? Scooter Braun Drops Hints On Twitter
By Paris Close
May 8, 2019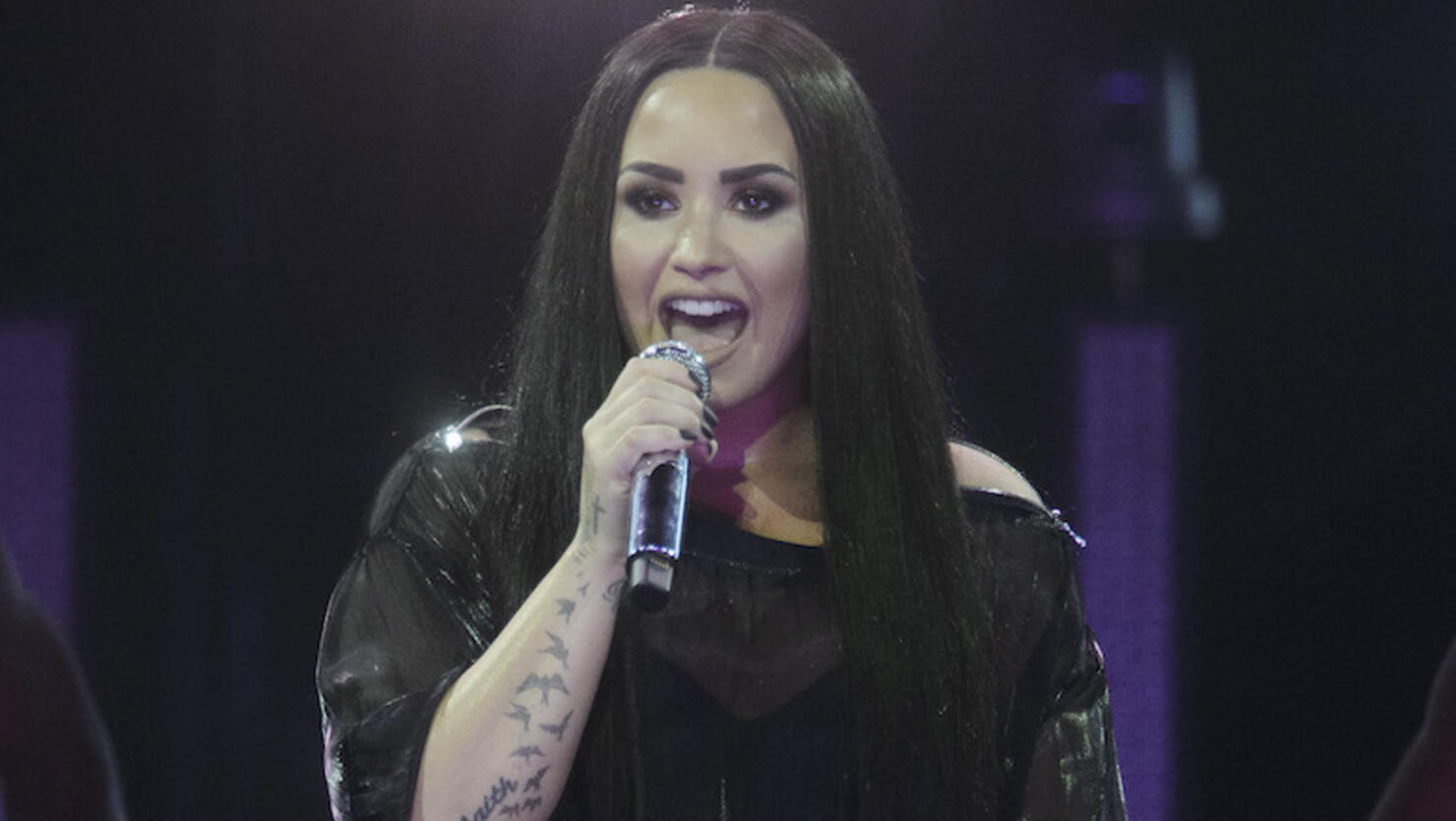 Is Demi Lovato plotting her music comeback this week? Scooter Braun seems to hold the answer.
On Monday (May 6), Braun, who manages big-time superstars Justin Bieber and Ariana Grande, hinted at a "big week" ahead for the two pop titans this week. The "7 Rings" singer is slated for back-to-back concert dates in Los Angeles, and as you know, Bieber recently announced a new song with Ed Sheeran called "I Don't Care," set to hit eardrums this Friday (May 10). Expectedly, fans lost it.
Now, we know what you're thinking, Lovatics: What does this have to do with Demi?
Well, this wasn't the only tweet Braun shared that sent his followers into a frenzy. In addition to driving the excitement for Grande's performances and Bieber's highly-anticipated single, he also — curt and enigmatically — tweeted this: "Demi 😁"
This could be nothing — though we highly doubt it — but that hasn't stopped her fans from throwing around theories. One such speculation, considering Lovato isn't managed by Braun, is that she has, in fact, switched management. Another notion implies the "Games" songbird is dropping new music — or possibly a collaboration with either of Braun's artists.
This is all hearsay, obviously, but Braun is giving us hope to cling onto — and we're not letting go. And neither are her fans "DEMI IS COMING!!!!!!!!!!!!!!!!!! #DemiXScooter," one user replied, with another writing, "What do I do??? What do I wear ???" (RIGHT?!)
Only time will tell what'll unfold from this, but we're patient.
Lovato's latest single, "Sober," arrived nearly a year ago when it was initially said she'd begun working on her seventh LP. However, as you know, the 26-year-old suffered a near-fatal overdose in July 2018 that caused her to go into rehabilitation two months after the episode. She's since remained sober and well.
Photo: Getty Images