The Prodigy Singer Keith Flint Took Drugs Before He Died
By Katrina Nattress
May 8, 2019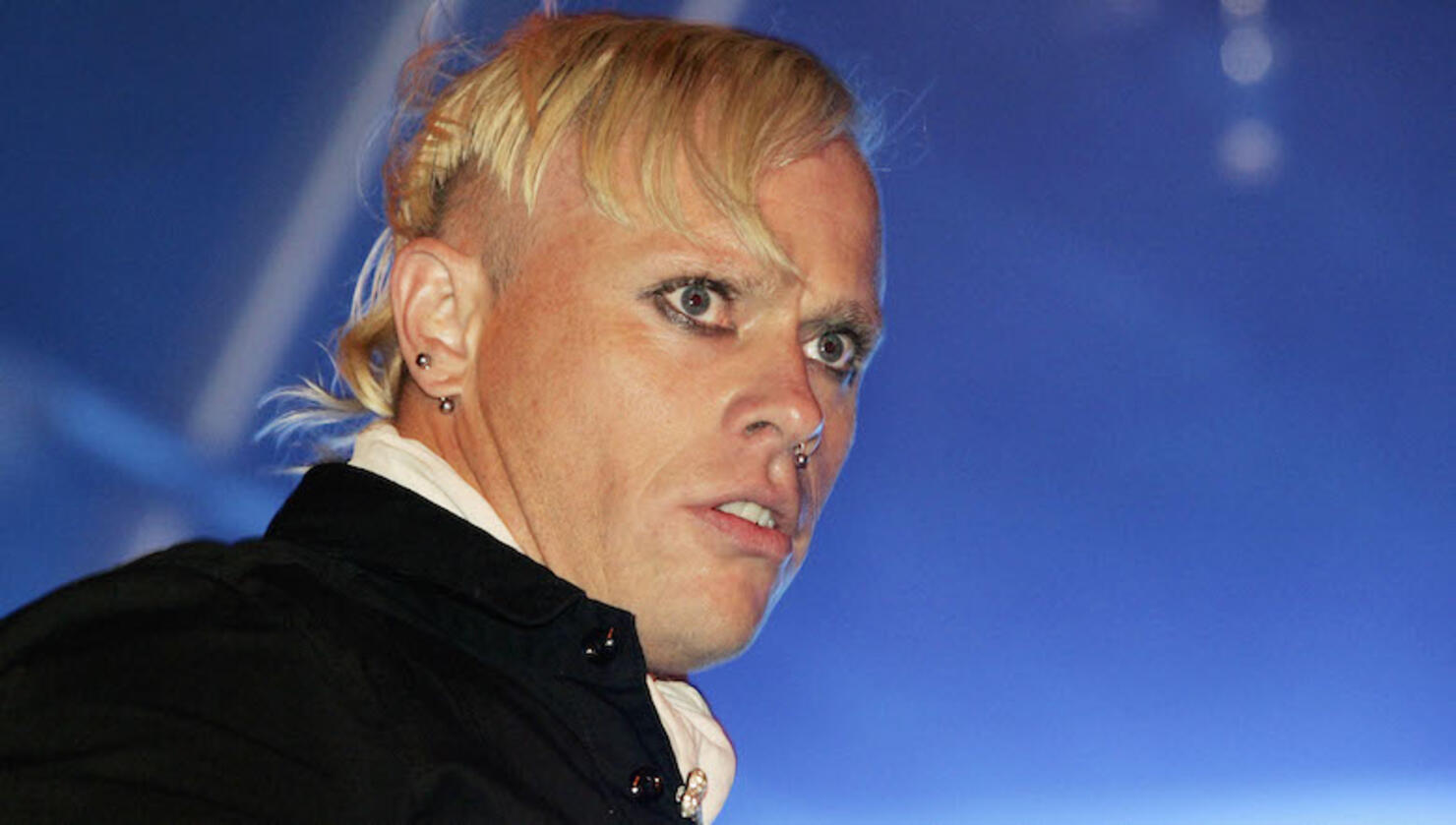 A new report show Keith Flint had unspecified amounts of cocaine, alcohol and codeine in his system when he died two months ago. That same report confirms that The Prodigy singer died from hanging; however, as the BBC reports Senior Coroner for Essex, Caroline Beasley-Murray, officially recorded an open conclusion because there was not enough evidence to rule the death suicide.
"We will never quite know what was going on in his mind on that date," she said. "I've considered suicide. To record that, I would have to have found that, on the balance of probabilities, Mr. Flint formed the idea and took a deliberate action knowing it would result in his death."
Beasley-Murray also reiterated an earlier police report that states Flint's death is not being considered suspicious. There's also not enough evidence to conclude that it was accidental.
In the wake of the new information, The Prodigy issued a statement on Twitter alongside a black and white photo of the back of Flint's head. "It has been a tough time for everyone over the last few weeks since Keef's passing," the message reads. "If you are struggling with depression, addiction or the impact of suicide, please do not suffer in silence. The Prodigy fully support the campaign to improve mental health for all."
Flint was found dead in his London home on March 4. He was 49 years old.
Read The Prodigy's message below.
It has been a tough time for everyone over the last few weeks since Keef's passing. If you are struggling with depression, addiction or the impact of suicide, please do not suffer in silence. The Prodigy fully support the campaign to improve mental health for all... (1/2) pic.twitter.com/HjDX6Z0EGa

— The Prodigy (@the_prodigy) May 7, 2019