Vampire Weekend Proves It Was Worth the Wait With Epic Album Release Party
By Sierra Marquina
May 10, 2019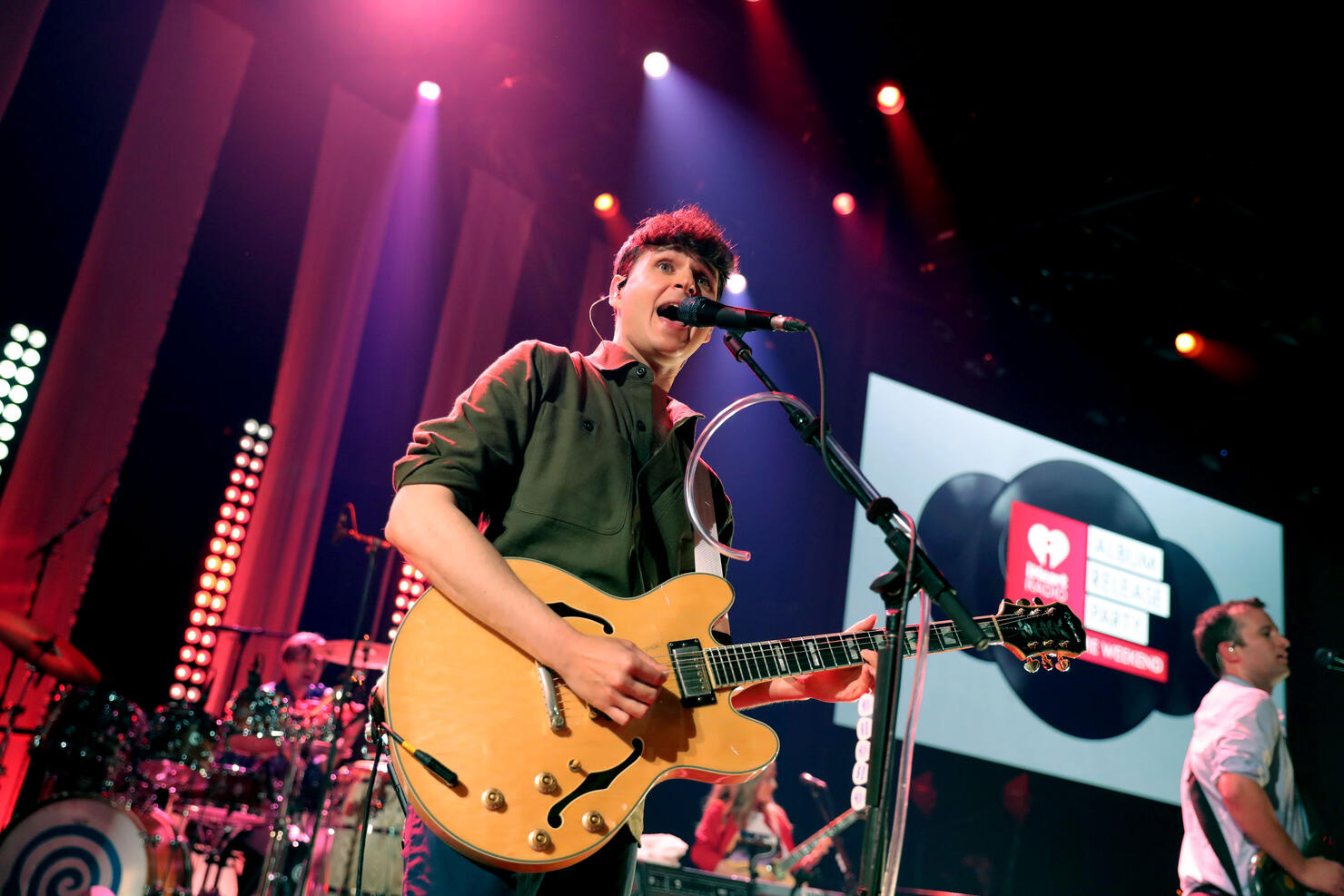 As Vampire Weekend frontman Ezra Koenig put it: Shouldn't there always be time and growth between albums? The New York-based band celebrated their return to the stage after six years with an intimate and fan-filled album release party at the iHeartRadio Theater in Los Angeles on Thursday, May 9, to celebrate the drop of their fourth LP Father of the Bride.
The 18-track double album includes previously released lead songs "Harmony Hall" and "2021," among others, including collabs with Makonnen Sheran, Mark Ronson and Steve Lacy.
"It gives you time to think," Koenig said of the time between albums. "I don't want to be controversial, but I think that should be more of the norm."
As for if they feared losing their fan base, the Grammy winner expressed between songs that they're not out to prove themselves.
"I think we've always had a good sense of humor about that," he explained during the one-hour livestream and radio broadcast. "One way that I put it is, we'd already accomplished some of our wildest dreams by the time the first album came out. From there on, it's always felt like icing on the cake, so what's the worst that could happen? We're not as popular?"
Quite the contrary. But that's not to say they weren't nervous about releasing 18 tracks upfront.
"The question we had to ask: What is the hardcore Vampire Weekend fan going to say? Are they going to be annoyed? Of course not," Koenig said, explaining that once they start worrying about acceptance that's "the beginning of the end."
In fact, Vampire Weekend considers the past six years as growing alongside their dedicated fans.
"We do get wisdom in life, but aging is scary," Koenig concluded. "I do think that's why there's something special with our relationship with the hardcore fans because we're doing something together … That's better than any award … and only something you can recognize with time."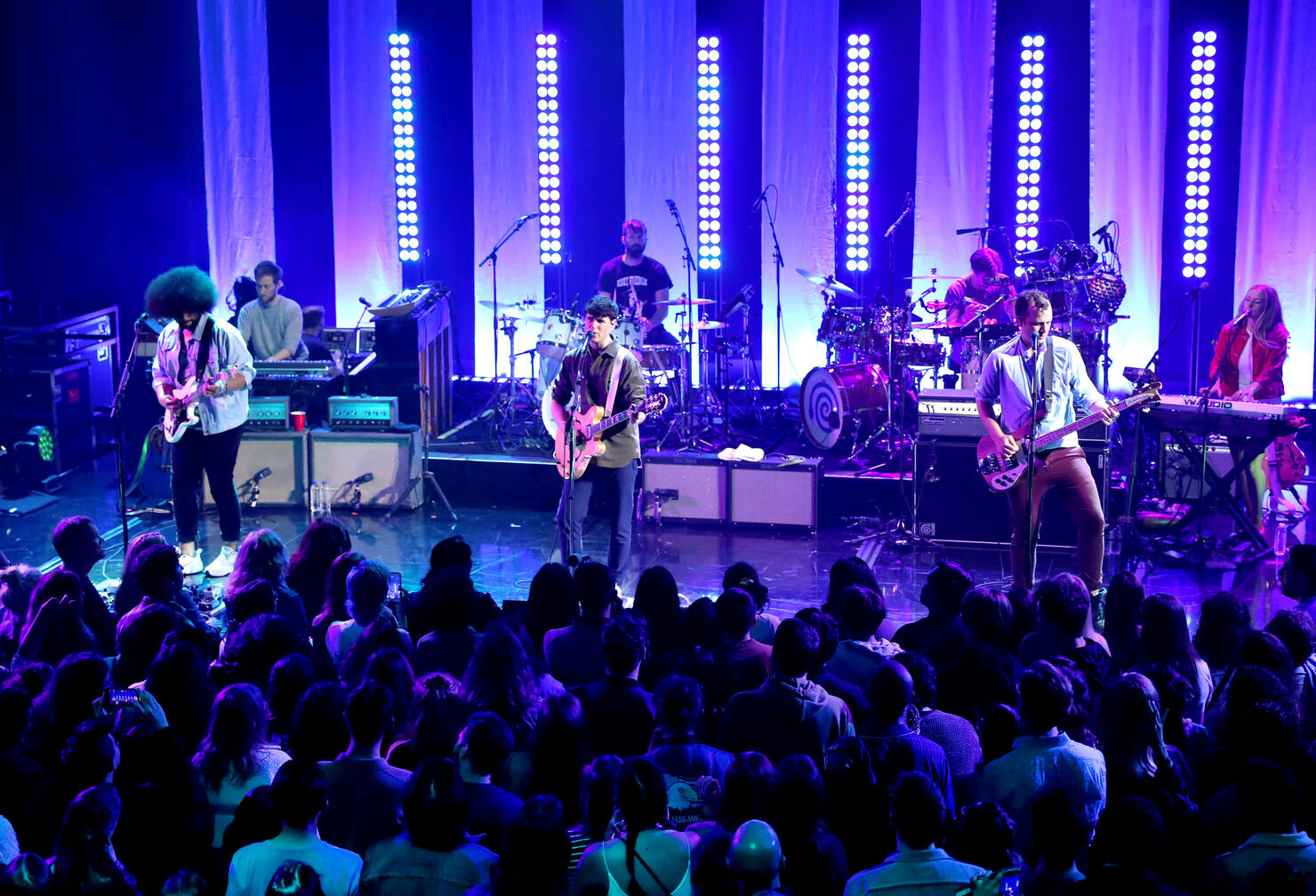 Father of the Bride Album Release Party Set List:
1. "Harmony Hall"
2. "Unbelievers"
3. "Cousins"
4. "A-Punk Lyrics"
5. "This Life"
6. "Diane Young"
7. "White Sky"
8. "Sunflower"
9. "Cape Cod Kwassa Kwassa"
10. "How Long?"
11. "Late In the Evening" — Paul Simon cover
12. "Campus"
13. "Oxford Comma"
14. "Bambina" — per the crowd's request
15. "Walcott"