Halsey Confirms New Single 'Nightmare' Will Arrive Next Week
By Paris Close
May 10, 2019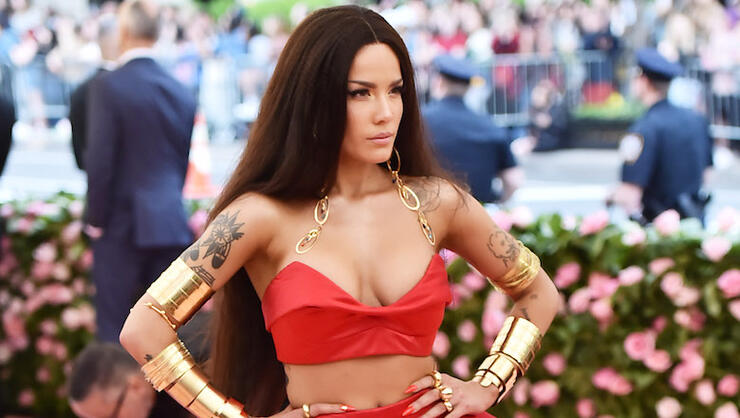 Halsey new single will be the stuff made of nightmares.
The singer announced the release date for her next single, "Nightmare," during last night's (May 9) concert appearance at Webster Hall in New York City, where the artist unveiled a banner revealing the track would arrive next Friday (May 17).
Hours later, Halsey would make the official announcement on her Instagram page along with footage and images from the event as well.
"'2 intimate homecoming shows' means a lot of things. Webster Hall is where I played my first headline show in New York. It's where I grew up attending concerts," the songbird captioned a set of photographs from the gig. "Badlands is where I found myself; and HFK is where I found myself again. When I stray too far from home, I return to you every single time. NIGHTMARE is coming May 17th and I've waited so long to see you. sweet dreams."
Last week, the 24-year-old announced a string of intimate concert appearances in NYC this month, with more stops planned for California and a final show at Wembley Stadium. (Get the dates here.) For a few nights only, these shows would see Halsey performing her first two albums, Badlands and Hopeless Fountain Kingdom, in their entirety as a tribute both eras.
It was also around that time when the musician first hinted at her "Nightmare" project when she invited fans to explore their worst nightmares on an interactive website. Once on the webpage, fans were asked to choose from an option of nightmares they've experienced to learn more about its meaning.
Some fans took these as clues to what's to come on Halsey's third album, which she's confirmed herself, will be "a loud one."
Photo: Getty Images
Chat About Halsey Confirms New Single 'Nightmare' Will Arrive Next Week