James Arthur Talks New Romantic Song "Falling Like The Stars" & New Album
By Nicole Mastrogiannis
May 10, 2019
The newest era of James Arthur has finally arrived. Coming off of the release of his For The Throne song "From The Grave," the singer/songwriter has shared the first taste of his new upcoming album with his latest single "Falling Like The Stars." And as he explains to iHeartRadio of the song, "It's sort of classic James Arthur. If you like 'Say You Won't Let Go,' for example, you're gonna love this song. I've gone back to that kind of acoustic, honest love song sort of a thing."
"Falling Like The Stars" is a gorgeous sentimental love song about falling in love. In the chorus, James sings, "Falling so fast, we're falling like the stars/ Falling in love/ And I'm not scared to say those words/ With you I'm safe, we're falling like the stars/ We're falling in love." And in the second verse, Arthur envisions a future with the person he's love with as he croons, "I swear to God, I can see/ Four kids and no sleep/ We'll have one on each knee, you and me."
The UK native tells us that the rest of his upcoming album also takes fans back to that "classic James Arthur acoustic" aesthetic, and "Falling Like The Stars" was the perfect way to introduce fans to everything else to come. He tells us of the song, the album, and how he went back to his acoustic ballad sound, "During this album-making process, I got to this point where I was like, 'I'm trying too hard. I'm trying to evolve too much. I'm trying to step outside the box a little bit too much.' I was very afraid of becoming this acoustic balladeer. I was bit worried about being pigeonholed into that. Because I'm aware I can do lots of different things, I can comfortably get away with doing soul or hip hop and things like that. And I was pursuing being a diversified artist too much, maybe. People just react so much more to the stripped back songs that I do. So, I just felt like why not try and get back to that a little bit. And, this song perfectly represents what I do best, I think. I think that's the why it became the front runner to be the next single of this particular album. The core of the album has got that classic James Arthur acoustic, honest thing going on."
As for what fans can expect from the rest of Arthur's upcoming new album, he reveals that at it's core, there are more songs like "Falling Like The Stars," however, there will also be some more "outside of the box" tracks that are unexpected. He tells us, "I kinda went away and got back to just playing my acoustic guitar and writing the kind of songs I would have written when I was like 18, 19, when I was starting out. And then the reactions were incredible for those types of songs. The core of the album is that. And then I'm threading some wacky, outside of the box tunes into the album. So, it's kind of intertwined with some stuff that you won't expect from me. So, there'll be things on there that you've never heard from me before, but the best of me is on this album, I think."
Over the last few years, James has collaborated with many talented artists, and he tells us there are some surprises in store for fans as for who he's worked with on this new album. But, he reveals that he's also been working with some star producers and songwriters like Justin Tranter (Selena Gomez, Julia Michaels). He tells us, "I've worked with some incredible producers on this album, people like Ricky Reed. And [I've] collaborated with some writers like Justin Tranter, who's responsible for some of the biggest songs that you've ever heard. So, I've been very lucky on this album to work with an array of great producers and some interesting writers as well."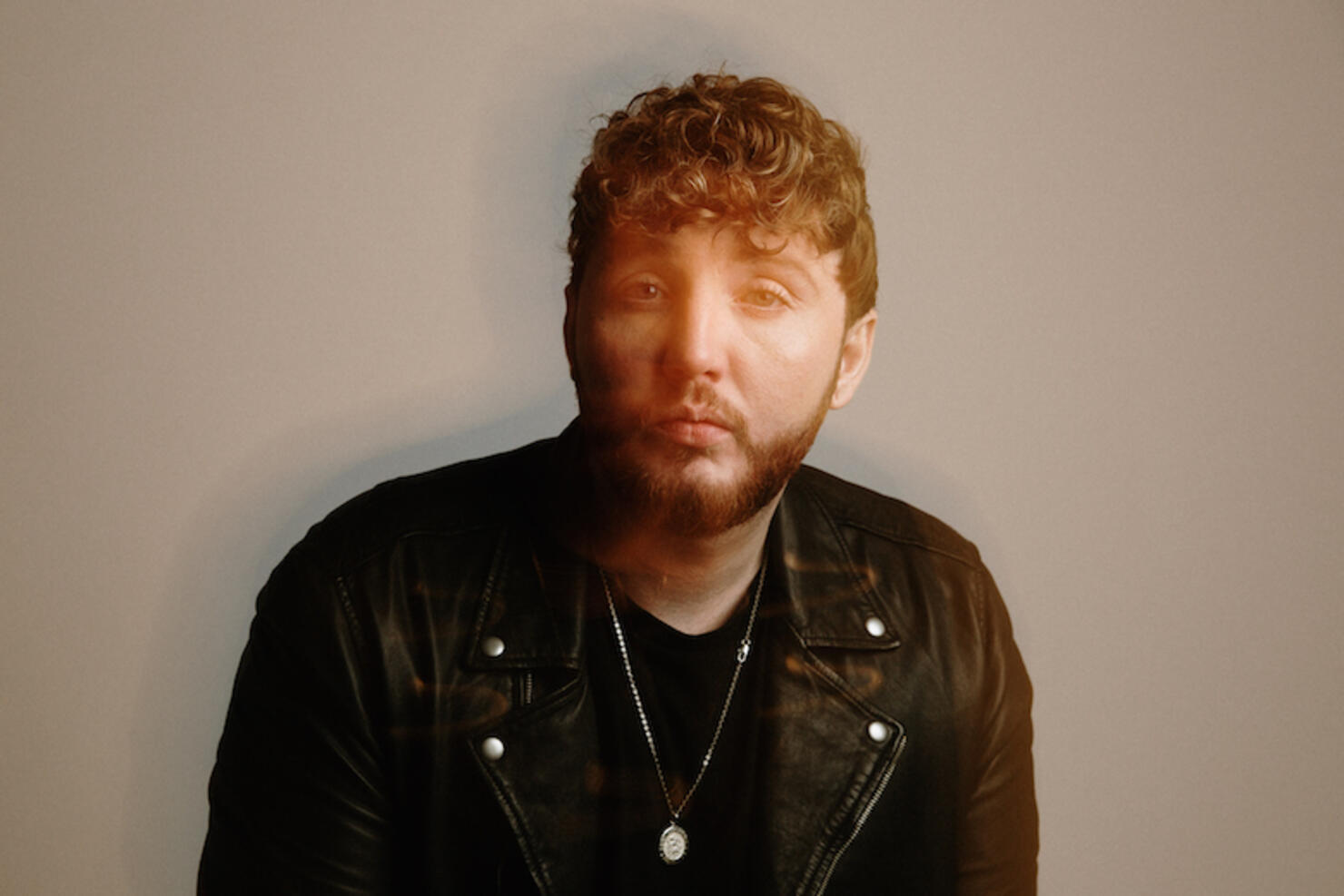 Before releasing "Falling Like The Stars," Arthur shared "From The Grave" from the Game of Thrones album For The Throne, which features a number of superstar artists who are also fans of the show. James tells us of the song and getting to be involved with the project, "It's a huge honor. I was late to the party, so I didn't watch Game of Thrones til last year. I was very sick at Christmas and I was laid up on the sofa and my sister, she's a bit of a geek, she's like hounding me, 'please watch, please watch.' Dungeons and Dragons is not my thing. Me and my mate, we're quite similar. We're very close-minded when it comes to things that can't happen in real life — not anymore, since watching Game of Thrones. I'm like, yeah, I'm open to anything. But, I binged-watched the whole thing within a week and I'm just like, 'This is the best thing I've ever seen.' So, yes, it's great to be part of it. To be asked to be on the soundtrack, it's probably the biggest TV show that's ever existed. It's testament to, I guess what I've been doing; all the hard work I've been putting in."
As for what he thinks will happen in the end on Game of Thrones, his answer may surprise you! He explains, "My prediction is that Cersei will ultimately reign, because she just always seems to come out on top. She's a 'bad b*tch,' as they say. I think she's just ruthless and she'll find a way to win, even though they didn't have to fight with the white walkers or the Night King or whatever. But, I just feel like she's gonna get away with it somehow." James adds, "I think that's what we're expecting, is her to fall or Jon Snow to slay her or something. But, I think she might just get away with it."