Rihanna Launches High-Fashion Line With Louis Vuitton Owners
By Lauren Crawford
May 10, 2019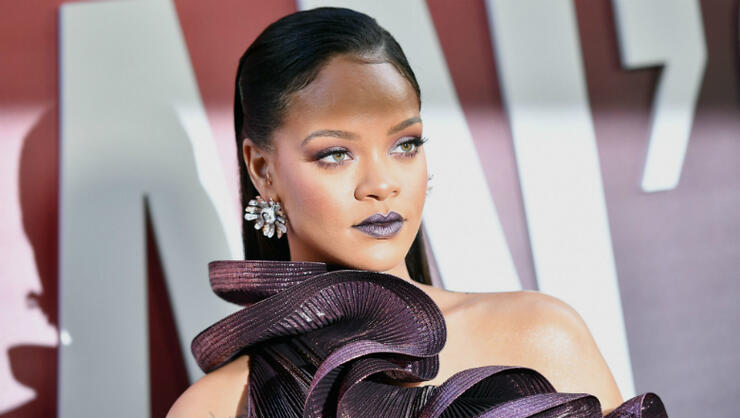 Get your coins ready because the new era of Fenty is on the way.
On Friday (May 10), LVMH (Moët Hennessy, Louis Vuitton — the world's largest luxury group), officially announced that they will be releasing a fashion line created by Rihanna in just a few weeks, the New York Times reports.
Rihanna and LVMH's deal marks the first time a woman has created an original brand at LVMH, the first time a woman of color has been at the top of an LVMH Maison (house), and Rihanna's line will be the first new house created by the group since Christian Lacroix in 1987.
"Designing a line like this with LVMH is an incredibly special moment for us," Rihanna said in a statement. "Mr. [Bernard] Arnault has given me a unique opportunity to develop a fashion house in the luxury sector, with no artistic limits. I couldn't imagine a better partner both creatively and business-wise, and I'm ready for the world to see what we have built together."
The 31-year-old singer turned business mogul later added on Instagram, "big day for the culture. thank you Mr.Arnault for believing in this little girl from the left side of an island, and for giving me the opportunity to grow with you at@LVMH. This is proof that nothing is impossible. Glory be to God."
Fenty will be based in Paris, and include ready-to-wear, shoes and accessories that will be "centered on Rihanna, developed by her, and takes shape with her vision," according to a statement from LVMH, per the NYT.
Rihanna's new business venture is far from her first time in the designer seat. In addition to her mega-succesful lingerie line — and, of course, her game-changing beauty line Fenty Beauty — she had a lucrative deal with Puma from 2016 to 2018, Fenty x Puma, which debuted at New York Fashion week before moving to Paris for two seasons.
"Everybody knows Rihanna as a wonderful singer, but through our partnership at Fenty Beauty, I discovered a true entrepreneur, a real C.E.O. and a terrific leader," the chairman of LVMH, Bernard Arnault, said in the statement. "She naturally finds her full place within LVMH. To support Rihanna to start up the Fenty Maison, we have built a talented and multicultural team supported by the Group resources."
Photo: Getty Images
Chat About Rihanna Launches High-Fashion Line With Louis Vuitton Owners