The National Details The Making of New Project 'I Am Easy to Find'
By Nicole Mastrogiannis
May 17, 2019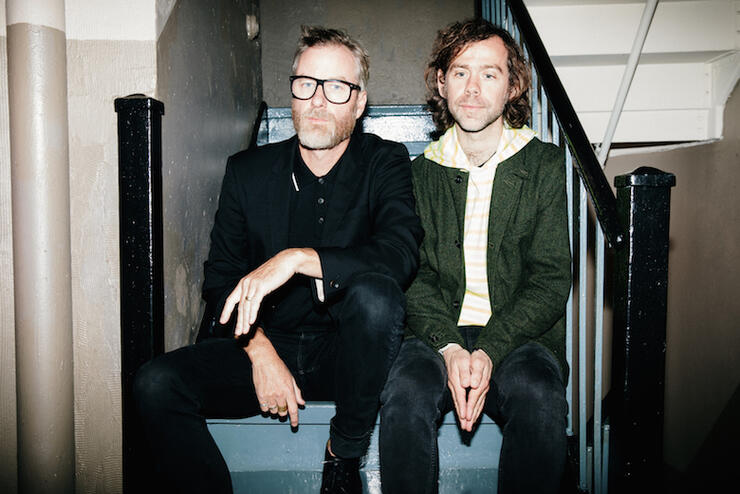 It didn't take long before after wrapping up their tour for their last album Sleep Well Beast that The National began putting together their new album I Am Easy To Find. But the record is extremely unique in that it compliments a short film by Academy Award nominated director Mike Mills.
I Am Easy To Find is The National's eighth full-length studio album and the followup to 2017's Sleep Well Beast. The band's new album features 16 new songs, including lead single "You Had Your Soul with You," which features vocals from Gail Ann Dorsey. The record is accompanied by the 24-minute short film, which stars Academy Award winning actress Alicia Vikander (who is also featured on the album's cover art). The band's official website explains that the movie does not serve as the album's video, and the album does not serve as the film's soundtrack.
The National's Aaron Dessner tells iHeartRadio of how the entire project came together, "We made a record that was kind of a giant collaboration with film director Mike Mills, who's movies we love — 20th Century Women and Beginners — and he's made a lot of cool stuff, and he approached Matt about maybe making something small, a video. This is kind of when Sleep Well Beast came out. And instead, the conversation kind of went towards basically pulling him into our whole process and he made a film called I Am Easy To Find using a lot of our music that he deconstructed, and it kind of gave us a window into making something new with him — making an album. So, it was a, it was a giant collaboration. Mike Mills produced the record with us and spent a lot of time getting inside our heads, and pushing us in interesting directions. And the film is kind of a sister project to it. It's a 25 minute short film that stars Alicia Vikander, who plays kind of like ... there's over 100 moments in a woman's life and she kind of plays everything from an infant to all the way through death."
Matt Berninger added, "[Mills] approached us with an idea to do something right after Sleep Well Beast came out — couple of weeks after that came out. We were not anywhere in the mindset to start to do a new project, but we kind of just gave him a bunch of stuff and didn't think much of about it. But just over the touring of Sleep Well Beast, just back and forth, all these new songs started slowly percolating, and it wasn't until when we finally finished touring Sleep Well Beast, we realized there's no reason to wait to finish this thing. So, we kind of dove right into the second phase of it and refining it all. It was an unexpected record for us, to bubble up all of a sudden."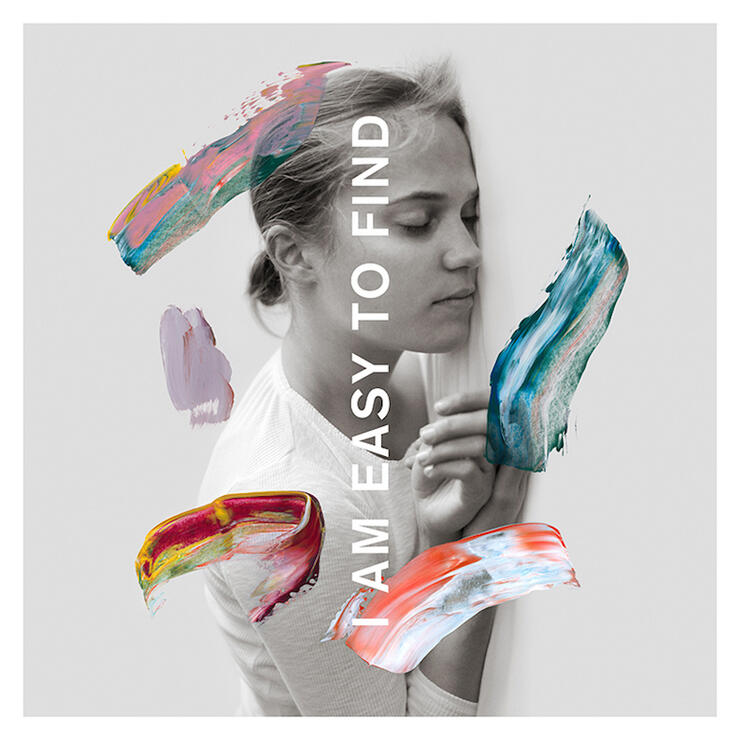 To introduce their new album, the band released their single "You Had Your Soul With You," which came later in the process of the project, and was co-written by Berninger's wife, Carin Besser. Berninger explains, "That was one of the very late songs that was to be written and I was just sort of burned out. We'd written so many songs and my wife had been writing with me and contributing lyrics for ten years or longer. But, Aaron was sending all this new music and Mike had all these ideas for one or two more songs, and I was sort of just tapped, and she just jumped in and wrote that song, 'You Had Your Soul With You' and 'Hey Rosey,' and I sang them. And, they turned out to be the two hits. I'm a tiny bit resentful that I didn't get to write one of our first hits."
Aaron tells us of recording the song, "We had fun with the production. There's a string orchestra and the original demo had these squirrelly guitar licks and then my brother Bryce took them and made a MIDI instrument out of them, so that what you hear is like that kind of weird, deconstructed guitar playing. Although it's not guitar playing, it's actually just in the computer. There's two drummers on the song, there's Bryan and there's our friend."
Matt adds, "And then Gail Ann Dorsey comes in and is a whole character that she sings all over the record, along with a lot of different singers, but 'You Had Your Soul With You' has this moment where she sort of just takes the song away into a whole different thing, and that was Mike sort of directing the songs. Not really with any connection to gender casting the film or the lyrics, and the chorus is a woman singing a response, but just listening to the songs. And he was producing and mixing where certain voices would come and go, and we kind of let him do that, which was really fun for me to just hear it through other voices. And then a lot of songs I'm singing for the first time, I'm singing a whole set of lyrics that I didn't write, that my wife wrote. So, I'm behind a curtain on a bunch of songs in a new way that I'm enjoying."
While fans are taking in the short film and I Am Easy to Find, the album, here are some fun facts:
Before the final version of "Not In Kansas" took shape, there was a NINE MINUTE version.
Matt explains, "There was a nine minute version of a song called 'Not In Kansas' that was really just a stream of consciousness thing that I really liked, but Mike cut most of it out, and that turned it into a six minute version, and then put another song inside of it. But that was a fun project that came really late, and I sent it right at the end, and it was this big, long gangly thing. And then, Aaron and Mike made shape out of it and turned it into not just a rant, [but] into a song, [and] gave it structure and dynamics. So, that was a fun, strange song to have come out of nowhere."
"Rylan" is a song that the band has had for a long time, and some of the recording on it is actually from ten years ago.
Aaron tells us, "The song 'Rylan' is the song we've played for a long time ... [it] goes back to 2009. And actually the recording of it on this record, some of it's from 2009, like the beat. You hear me beating drum sticks on the wall of our old garage, but then it has things that were recorded this year also, and it's a real mixture of stuff and we finally feel like we figured it out, which was fun to finally get it [on] the right record and actually put it out. We've liked the song, it's kind of been around. [It] might have ended up never being on a record, but somehow it did. So I think fans are kind of excited about that and we enjoyed it too."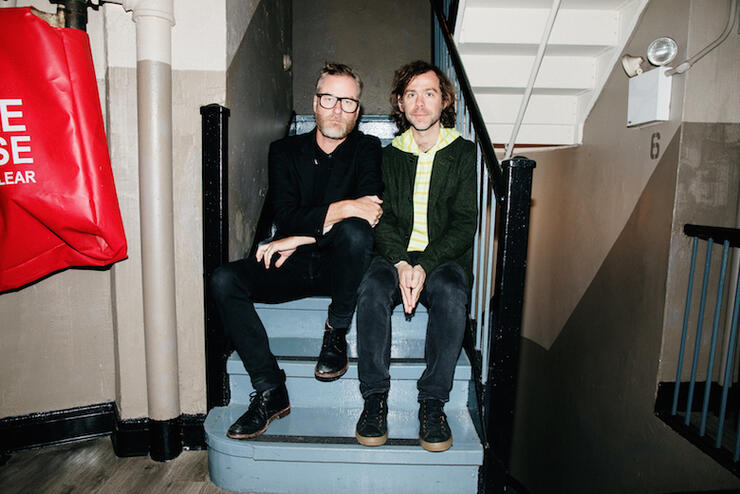 Chat About The National Details The Making of New Project 'I Am Easy to Find'