Carrie Underwood's Husband Shared A Rare Photo Of Her With Baby Jacob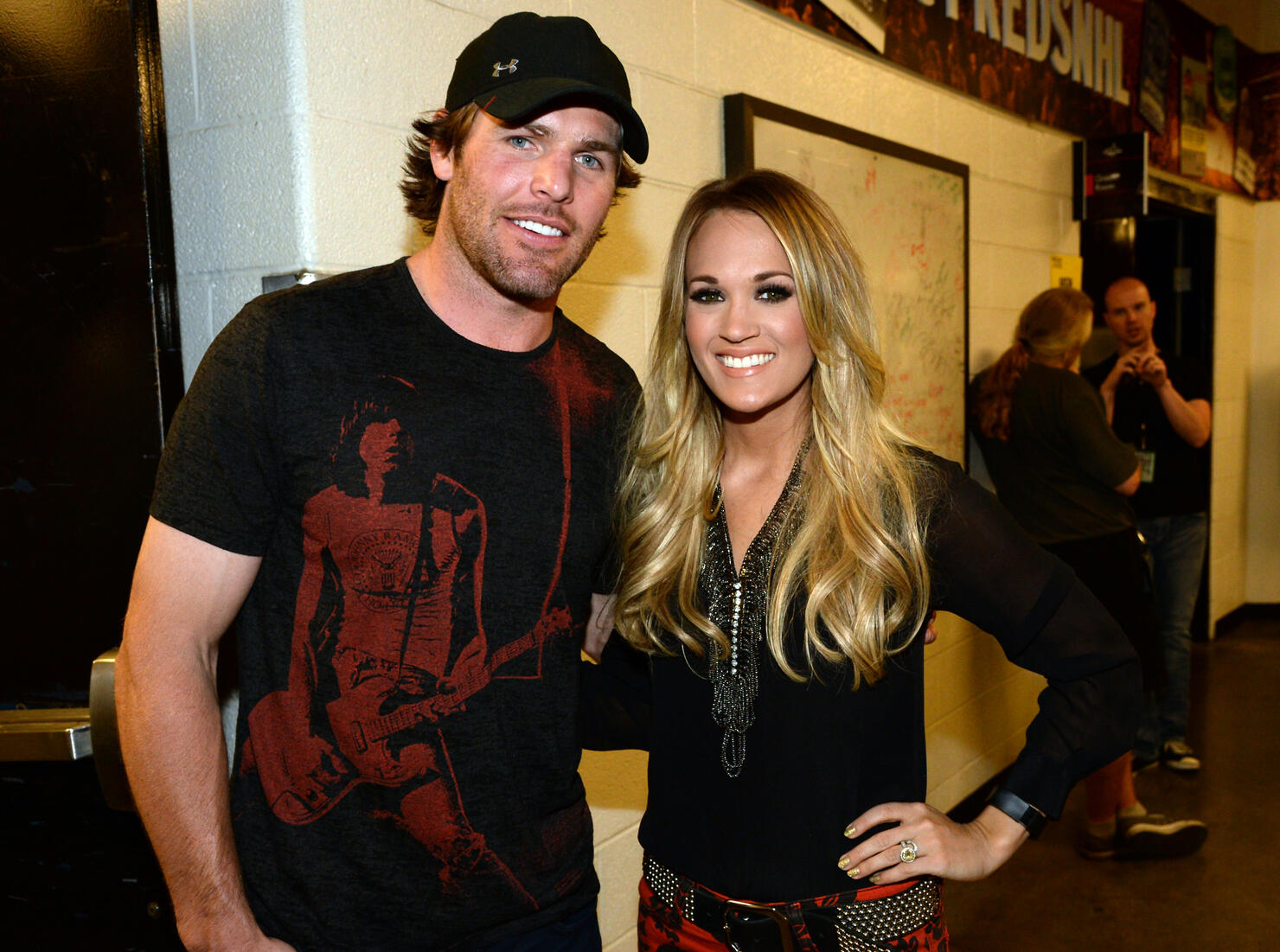 Carrie Underwood is currently on tour with her adorable family. As her husband, Mike Fischer, has pointed out before, going on tour with a 3-month-old baby definitely isn't easy. Fisher took some time on Mother's Day to celebrate the "Cry Pretty" singer and even shared a rare photo of their baby son Jacob.
"Happy mother's day to all the moms out there and to this great mother!! She does it all like my mom," Carrie's proud husband gushed in his caption. "Grateful for them both!! The boys and I are Blessed!"
Fisher also raved about his wife on Instagram just a few weeks ago after taking their 4-year-old son Isaiah to see his mama perform. "What a night! This is Izzy's first tour show that he'll remember. He had a blast and kept yelling "mommy I love you" when she came close!! His mommy is a rockstar on stage and off the stage," Fisher wrote. "Touring with a 3 month old is brave to say the least but if anyone can do it she sure can!!
Could this family be any cuter? It sure doesn't seem like it!
Photo: Getty