Halle Berry's Story Behind Her 'Bruised' Directorial Debut Will Empower You
By Sierra Marquina
May 13, 2019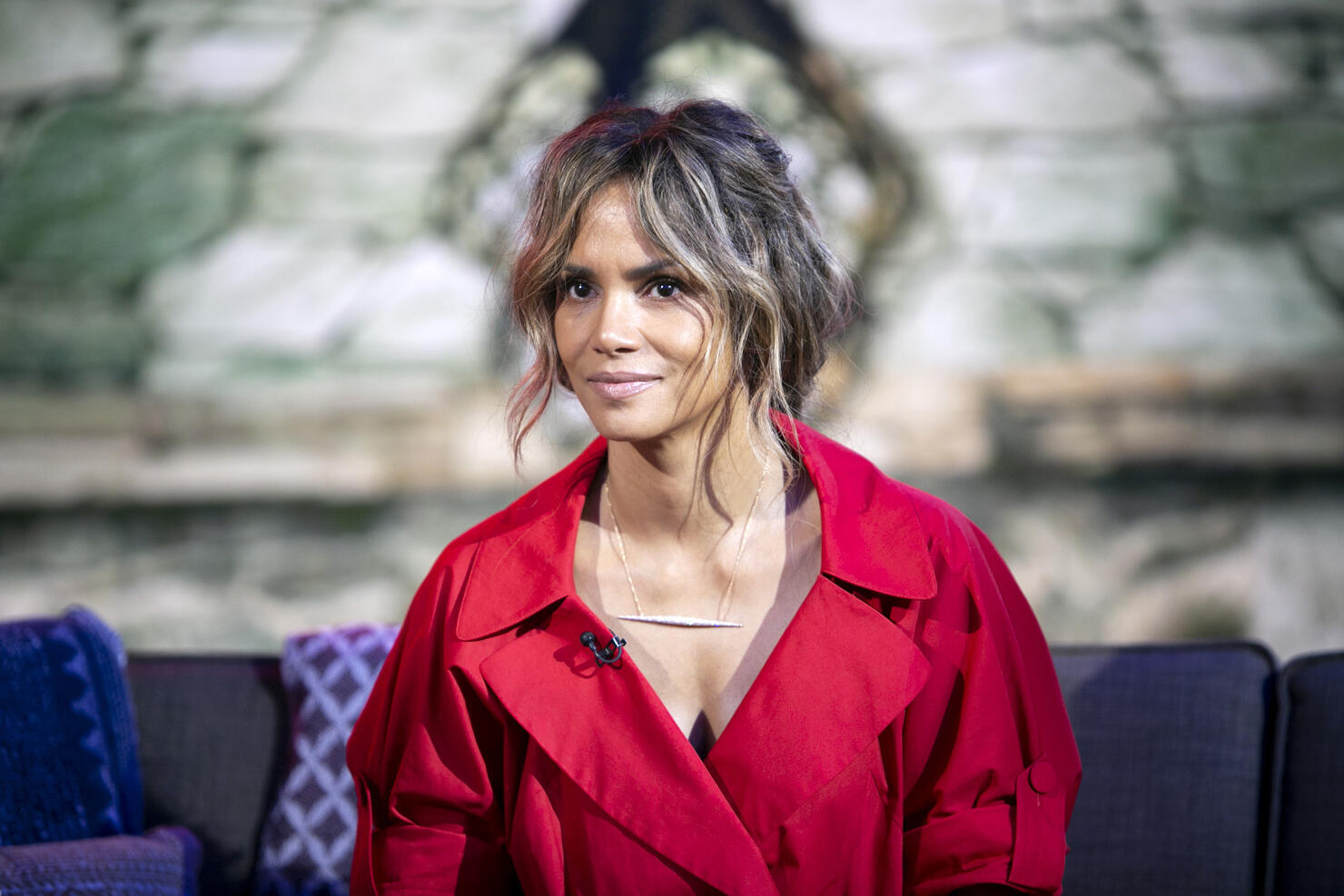 Halle Berry, hear her roar! The Oscar-winning actress spent six months getting into fighting shape for John Wick: Chapter 3 - Parabellum and there's no slowing down. During a sit-down interview on Variety + iHeartRadio's podcast The Big Ticket with Marc Malkin, Berry shared her next project is behind the camera, directing and starring in Bruised, a female-empowerment film about an MMA fighter.
The project is an important one for Berry and not just because she's stepping behind the camera for the first time. The film revolves around a woman who once had a promising MMA career and when the unthinkable happens that derails her career, she's left to make a comeback.
"It's just where I'm at right now and what my message is all about," Berry told Marc Malkin of the project, which John Wick's Chad Stahelski is also behind. "And being of a certain age, it's about dealing with ageism [and] racism — defying all the rules and telling people none of that matters, you can do exactly what you want to do. You can define who you are and… that number that gets tagged to us the day we're born really has very little to do with who we actually are and what our capabilities are."
In fact, when the 52-year-old actress first came across the script, it was written for an entirely different character.
"I didn't really set out to direct it, I set out to act in it," she admitted. "I read the script and I loved it. And, it was written, at that time, for a 22-year-old white woman, which, obviously, can't be me. .. But I was able to convince the producers that it should be me, and why it would be more relevant in the times in which we're living if it were me. And I talked about all the elements of the filmmaking, what I saw in my head and they bought it. They thought, 'Wow, makes sense.' So, I set out to find a director and I met with lots of directors that I …. respect … and throughout the process, what I realized was that nobody really saw the story that I saw in my head, that I kept talking to the producers about, that they loved. So, finally we just sat down one day and they said, 'Why don't you do it?'" she explained. "I thought, 'I can't direct, this is a big acting role for me, I don't think I should be directing as well.' And they gave me so much confidence and helped me realize that, 'But nobody understands it like you. It's story telling and we definitely feel confident that you've got the story.' And so I put that hat on for a week or so and I thought about how that felt and I realized, after 25 years in the business there is a lot I know about filmmaking," Berry concluded. "…I've never been the kind of actress that just goes to work, stays in my trailer and says, 'Call me when you're ready.'"
Listen back to the full interview in the audio above to hear more from Berry, including inside scoop on John Wick: Chapter 3. Plus, catch Marc Malkin's interview with The Handmaid's Tale's Elisabeth Moss!
Listen to the latest episode of The Big Ticket with Marc Malkin on iHeartRadio or wherever podcasts can be found.