Maren Morris Reveals the Meaning Behind Every Song on New Album 'Girl'
By Nicole Mastrogiannis
May 14, 2019
Back in March, Maren Morris shared her new album, Girl, the highly-anticipated followup to her debut record Hero, and comes off of all the success of her pop collaboration, "The Middle," with Zedd and Grey. Now, the country star is out on her headlining world tour in support of Girl, and brought along two more girls with her to open, Cassadee Pope and RaeLynn, making for an all-girl tour. Talk about female empowerment!
Girl showcases 14 new songs including its lead title track single, and a few other tracks Morris shared with fans ahead of release day like "The Bones" and "Common" which features Brandi Carlile, as well as a collaboration with Brothers Osborne called "All My Favorite People." Morris exclusively explains to iHeartRadio of putting together her second full-length studio album:
"I think that there's always pressure in the beginning, before you have any songs written, because it's like how do I do this again? But I think once I came to the acceptance of I'm not gonna recreate the same moments ever again; I'm not gonna have 'My Church' the sequel, I'm not gonna have 'The Middle' part two. You just have to kind of accept that that was a moment in time and you can always try to be better, but you can't copy the same things over and over. You have to evolve. And so once I started writing this record, the pressure went away and it was just about finding the best songs and writing the best songs. I feel like one of my favorite things on the back end of making a record is track listing, and creating the story and what the listener is gonna hear when they go through it the first time. And I hope I never have filler songs on my albums. I want every song to mean something and matter, and not be a skip. They're all really integral pieces of the puzzle. I hope that I can always create quality records that are not just a handful of good singles, and then the rest is, like, average. I hope to always make music that matters, and tell a story, and evolve my sound, and become a better lyricist. That just comes from life experience, and I've experienced a lot of life in a very short amount of time. But, it's like a yearbook. It's like a blip in time and when I start writing for my next record, that'll be the head space I'm in for those few years, and hopefully they sound good years from now. But, I have to focus on what I'm going through currently, and not focus on what the trend is at the moment."
Speaking of songs that mean something, Maren also broke down the meaning behind every single on on Girl, all of them inspired by what she's experienced over the last few years after the release of Hero. She fell in love and got married to her now husband, Ryan Hurd, and so much more. Read on below.
Track 1: "Girl"
"'Girl' is the first single from the record, and obviously, I titled the album after it. It's just a song about that kind of self criticism that we all have to deal with and learn from, and I think just it's about relinquishing control over your day-to-day emotions and just accepting the fact that you're human and we all have to go through it. And, it ends on a really optimistic positive note, which I love, and I think that's why I wanted it to be the first single because it was really where my head was at at the time. It's just about self acceptance in the end."
Track 2: "The Feels"
"'The Feels' is really just about being drunk with my boyfriend — now husband — and wanting to leave whatever bar we ended up at because we don't wanna be around anyone else. We just want to see each other. So it's just a fun, feel-good song."
Track 3: "All My Favorite People" featuring Brothers Osborne
"'All My Favorite People' is really just kind of me getting back to my Texas honky tonk routes. I knew that I wanted my friends Brothers Osborne on it because we were friends before either of us had anything going on success wise. So I love that we can just be friends when we hang out and not really even talk about music. But this whole song is just about, like even if it's a Tuesday night, let's go out like we used to, our karaoke bar days and it's just a really fun party song."
Track 4: "A Song For Everything"
"'A Song For Everything' is inspired by the bands that I was obsessed with in high school, and those songs that you used to make on mixed CDs for your friends for a road trip or just a good playlist. It just talks about the songs in your life that really were the soundtrack for those nostalgia moments and really snap you back to those memories. So, I name drop like Coldplay and [Bruce] Springsteen and 'Teenage Dream' Katy Perry, like all those songs were cornerstones of my upbringing in my teenage years, so it's just a song about songs."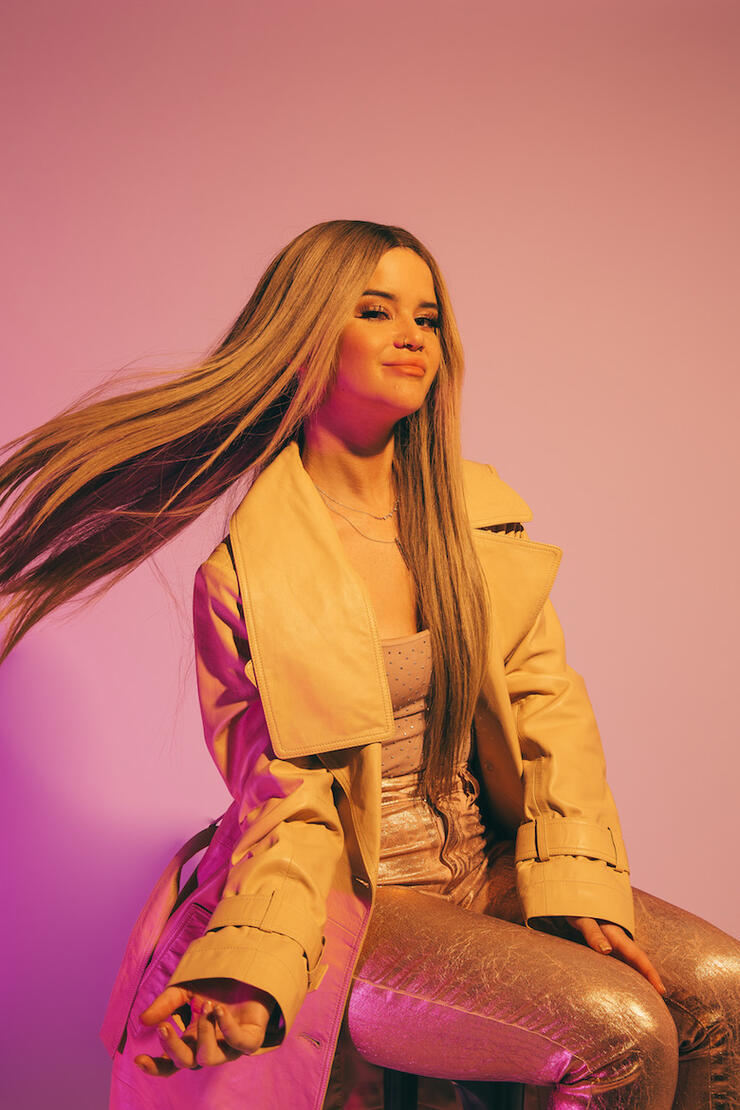 Track 5: "Common" featuring Brandi Carlile
"'Common' was one of the first songs I wrote with Sarah Aarons and Greg Kursten, I met Sarah through 'The Middle' because she wrote that with Zedd. And it was just kind of a tumultuous time, always, that we live in when you really peer into like politics or just universal things. And, I wanted to write a song about a medicinal quality to all of that chaos and at the end of the day, no matter what you believe in or what walk of life you're coming from, we're all breathing the same air, and we all have blood in our veins, and we all are just wanting to be happy and find happiness. So, I think it's hard to remember that sometimes, because there's just so much negativity, but 'Common' is really sort of this call to action. And Brandi Carlile is one of my favorite artists and favorite voices in the world, and she has so much soul and so much grit. And she has gone through her own traumas. I loved that she brought that element to the song."
Track 6: "Flavor"
"'Flavor' was written as sort of like a middle finger to the critics and haters and trolls. There's a line in the bridge that I love, and especially live it's fun to sing. But it's like, so many singers, if they get political or even social, get accused to like shut up and sing, and so I put in the song, 'Shut up and sing, hell no I won't,' and it's just sort of my clap back to the trolls."
Track 7: "Make Out With Me"
"'Make Out With Me' is pretty self explanatory. I wrote it as almost like a drunk dial voicemail that I would leave my boyfriend, and he's an artist as well, so we travel a ton and we constantly miss each other. So, 'Make Out With Me' is just like, the second your flight lands, come home. I already got the Postmates, got the Netflix. It's just a fun make out song."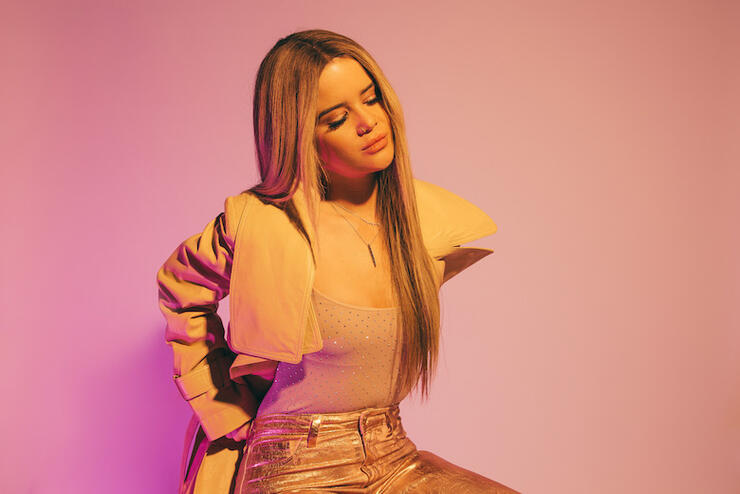 Track 8: "Gold Love"
"'Gold Love' was one of the first songs I wrote for the record and it was a two-day co-write, and I wrote it about my ... well, at the time we were just dating, but my husband. And, it was just about the fact that he loves me no matter what and he's kind of my brand of weird. I think that's why we love each other so much, and it's not an easy thing to be in this industry and have a relationship. So, when you have someone that gets it, it's a really rare find."
Track 9: "Great Ones"
"'Great Ones' I actually wrote with my husband, and we wrote it the week that we got engaged. We were thinking about those really iconic love stories of like Romeo and Juliet, and it felt really Shakespearian. But, it's just like, there's so many relationships that fall apart under pressure and under criticism, and when you live in a bubble like the music industry, it's even more of a hot plate. So I feel like 'Great Ones' was our call to say, like, we're gonna make it through this no matter what, and he has my back and vice versa. So, it's a really beautiful love song that I got to write with him."
Track 10: "RSVP"
"'RSVP' was inspired by the songs I grew up listening to in the 90s. I love that the lyrics to 'RSVP' are really country driven, but then the production is pretty 90s R&B to me. It's one of my favorite songs to sing live in the show because it's just really sexy and it's like me being the aggressor, and I love that because so many songs are about a girl wanting a guy to notice her, and I loved that this flipped that on its head. It was like, 'No, I'm chasing you down.' It's just a really sexually empowering song from a woman's perspective."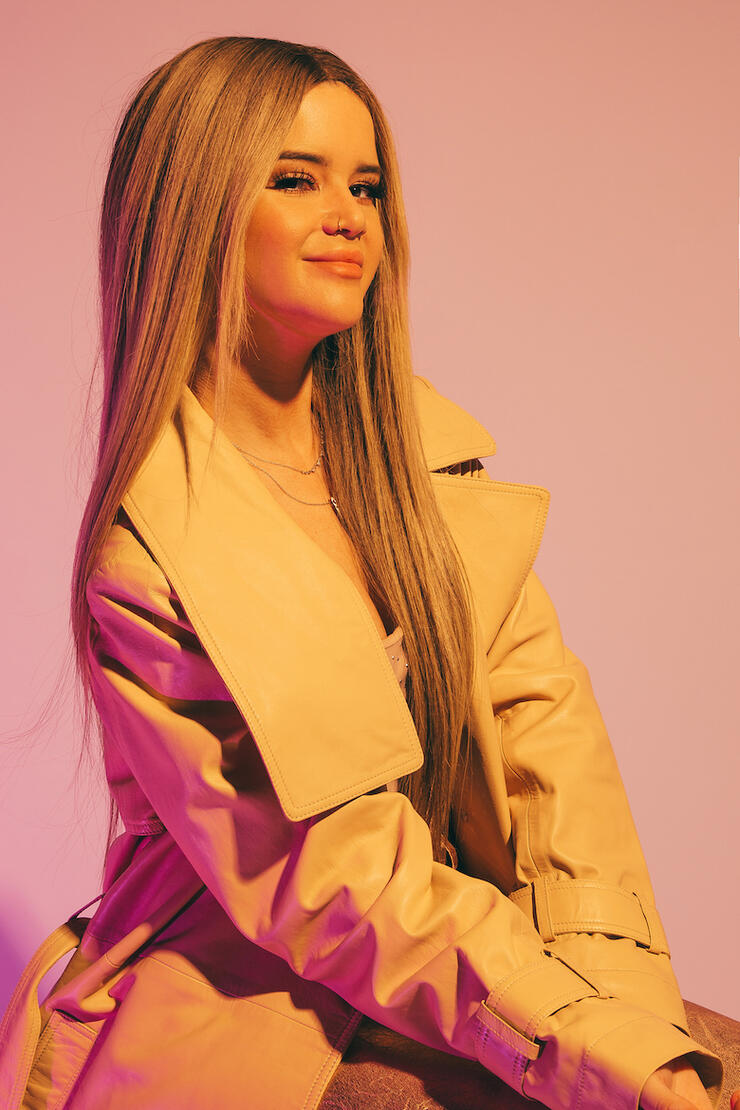 Track 11: "To Hell And Back"
"I wrote 'To Hell and Back' about a week after my first record came out, so it was almost gonna make it on the first record but just missed the cut off. And 'To Hell And Back' was just sort of my song to ... well, at the time we had just started dating, but Ryan and I were really falling in love and I wrote this song out of gratitude to him because I was in a previous relationship where they didn't really understand why I loved this so much, and they were always sort of trying to make me feel guilty about having success, and being excited about things that were going well, and it's only because they were insecure and it wasn't really about me. So, 'To Hell And Back' was my love letter to Ryan saying thank you for accepting me as I am, and not trying to save me or patch me back together. Because I don't need that, but I like that he loves my sort of weird, crazy."
Track 12: "The Bones"
"'The Bones' was sort of born out of a conversation with my co-writers who have marriages and children, and I got married last year. I don't really have any kids yet, but it was about those really foundational aspects of a relationship where you go through some really heavy stuff, and you know that it's not the last time that you're gonna have to go through something heavy with your partner, but those roots are so deep that you've really put down and you've built that foundation up so strong that even when the windows break and the rest of it is ripped down to the studs, the soul of your relationship is in tact. And I think that that's how I feel about my relationship with my husband; that we've gone through some stuff and it won't be the last thing that we go through, but we know that we're gonna be still standing after the storm."
Track 13: "Good Woman"
"'Good Woman' is another love letter, but it's probably the most vulnerable song on the record. It's really hard for me to strike the balance between love song and not getting too sappy, and I think the way that you avoid that is just by being honest and saying it like you would in a conversation. So, I love that that entire song is very unabashedly direct and I even get blush-y when I play the song for Ryan because it's just so obviously about him. And it's just me kind of not being this young girl anymore and being like wow, I actually do need somebody. It's not anti-feminist or anti-independent if you accept that you actually do need people sometimes, and I do need him. So, this is my song saying, like, you're my ride or die.'
Track 14: "Shade"
"I loved ending the record with 'Shade' because it's just such an instrumentally interesting song. It goes into, like, emotional, and then Sergeant Pepper's Beatles land by the end. Like there's so much instrumentation going down. And I love it because it's kind of how a relationship is. It's starts very vulnerable, and then it goes like super intense and you can't stop it. It's like a wheel going down a road and it's just going faster and faster. So, 'Shade' is a love song, but it also ends on such a high note that I wanted the listener to listen to the record, and by the end of 'Shade,' they're like 'holy crap.' I need to start this whole album again because that was such a journey, and so I love ending on that note."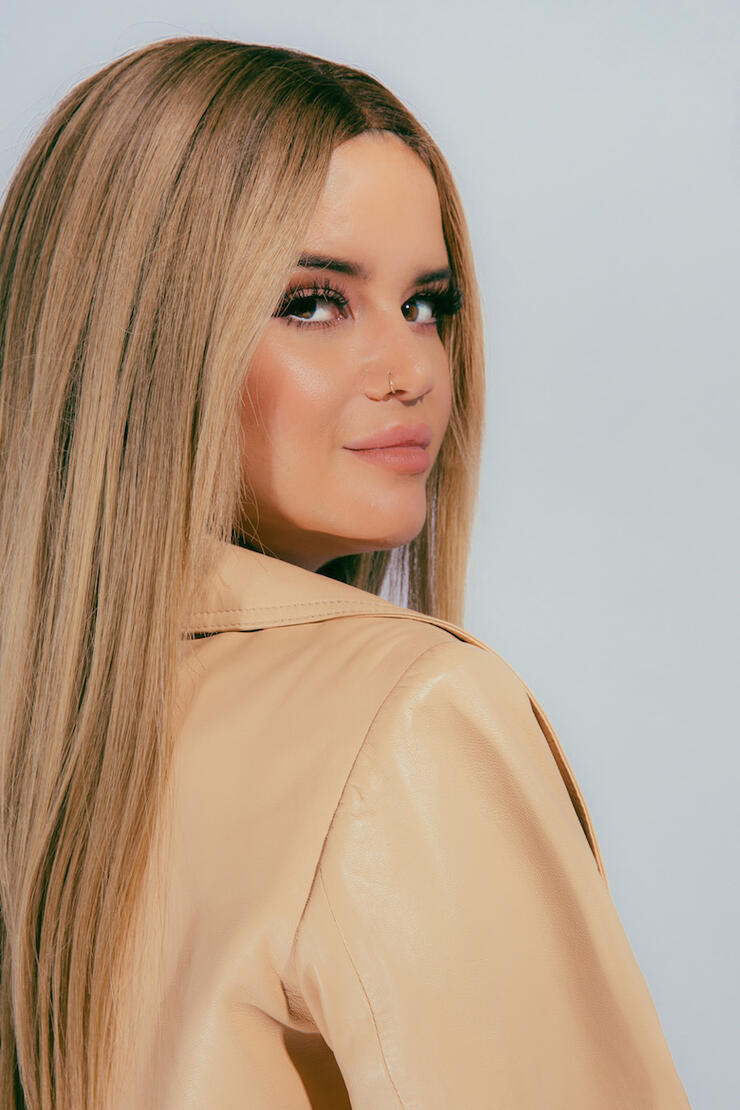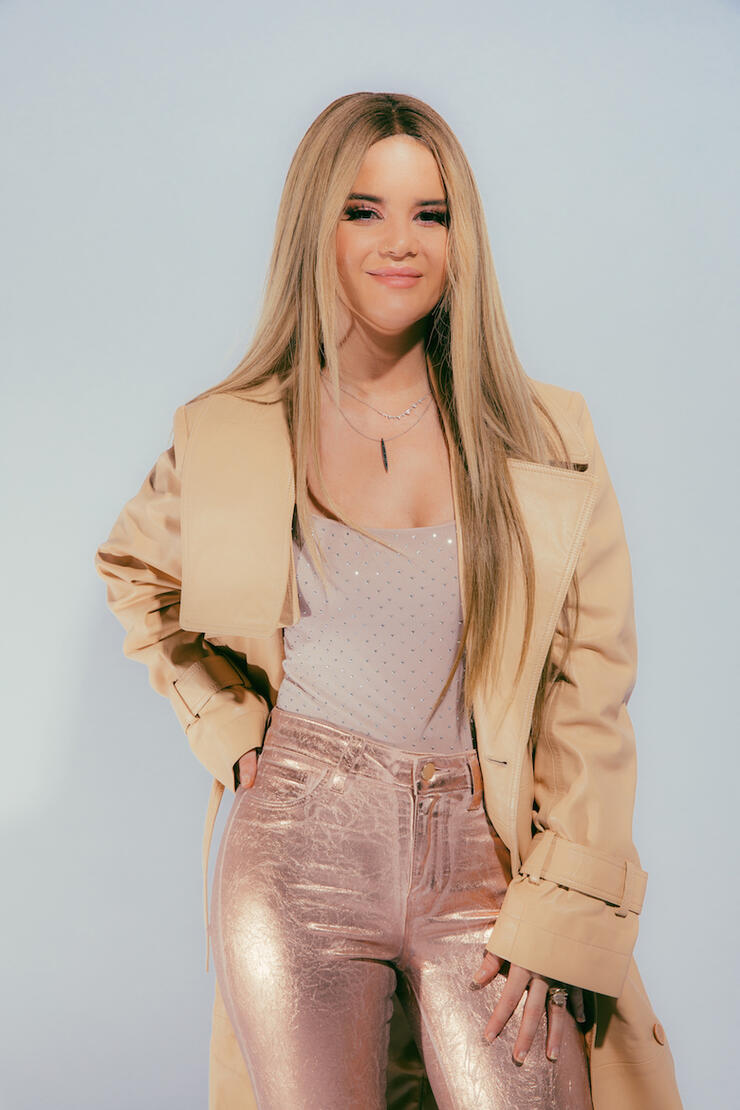 Chat About Maren Morris Reveals the Meaning Behind Every Song on New Album 'Girl'