Thomas Rhett's Mother's Day Message To Lauren Will Melt Your Heart
By Lauryn Snapp
May 13, 2019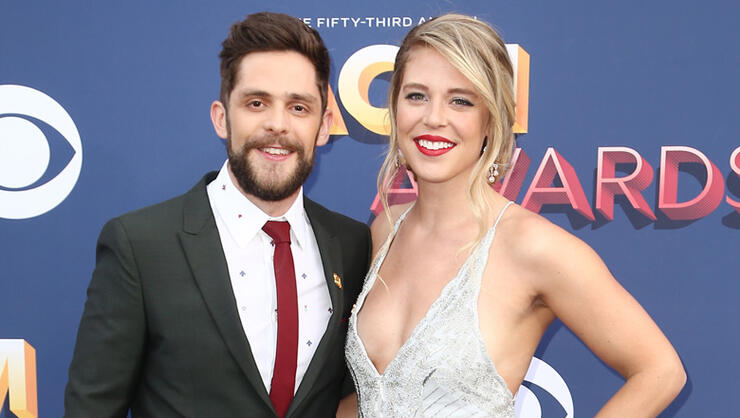 Thomas Rhett shared the sweetest Mother's Day message to his wife, Lauren Akins.
Over the weekend, the Rhett family, like many families celebrated Mother's Day. TR took this special day to recognize his 'Super Woman' with a sweet cheerleading note applauding her for being a world-class mom. He paired his words with a series of adorable family photos.
"Happy Mother's Day to my beautiful wife," Thomas shared on social media. "Honey, you are super woman. You are the most beautiful human inside and out. You make me a better person and dad every single day. I hope that you can find some peace and relaxation today. I love you so much."
In an interview with Cody Alan the "Sixteen" singer shared that he knew he wanted to marry Lauren from the moment he met her. The "Marry Me" singer gushed "I've literally had an eye for her since 5th or 6th grade, so the fact that we really did get married is a true miracle. Honestly."
The duo make a great team and continuously support each other while raising their two girls, Willa Gray and Ada James.
RELATED: Thomas Rhett's Daughter Might Be A Genius.
Photo Credit: Getty Images.
Chat About Thomas Rhett's Mother's Day Message To Lauren Will Melt Your Heart