Devin Dawson Adds 'Heavy Metal Grit' To Blake Shelton Song
By Lauryn Snapp
May 14, 2019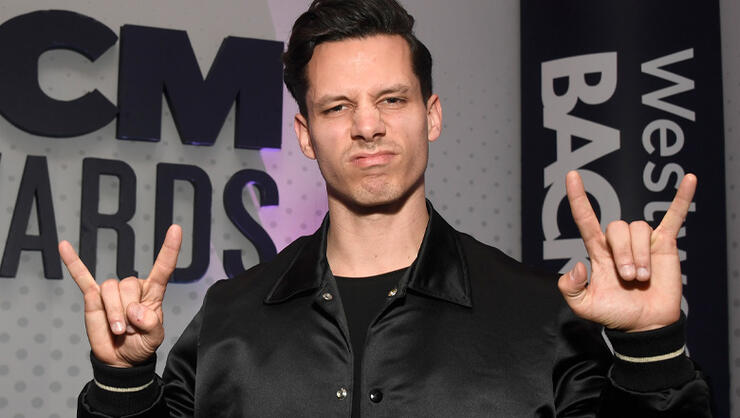 Blake Shelton's single, 'God's Country' has become an almost instant smash as it has already landed in the top 30 after only a few weeks at radio.
So, where did Blake's new smoky, gritty, country infused sound come from? Country music's 'Dark Horse,' Devin Dawson and rising star, Hardy.
In a recent interview with Cody Alan, the California native revealed that the inspiration for 'God's Country' was written based on the notion that 'God's Country' is all around us, regardless of where you live or where you come from.
"I wrote it with Hardy, who is very 'redneck' per his single, 'Rednecker,'" laughs Devin. "He is one of my really good friends and he had this idea. It was the first song we wrote this year. He had just come back from Christmas break, like, burning up the roads in Mississippi. And, that's the cool thing about "God's Country." I mean, yeah, it's the south, but it's really wherever you're from. Wherever you're at. It's a really universal thing."
Devin shared also shared a fun fact. Did you know that Devin sang harmony on the chorus? We have included Blake's official music video for "God's Country" below for your listening pleasure.
"I brought my grit and my metal background to it. It's pretty heavy," continues Devin. "Just as a lyrist, I always pride myself on lyrics. It's a very hardy and meaningful song to me. While still being heavy and big and relevant. And then you put Blake's voice on that and its just iconic!"
Devin joins Cody on the radio Tuesday (May 14). Tune in by finding your CMT Radio Live station at www.cmtcody.com
Photo Credit: Getty Images.