Inside Amy Winehouse's Final Moments
By Peyton Blakemore
May 15, 2019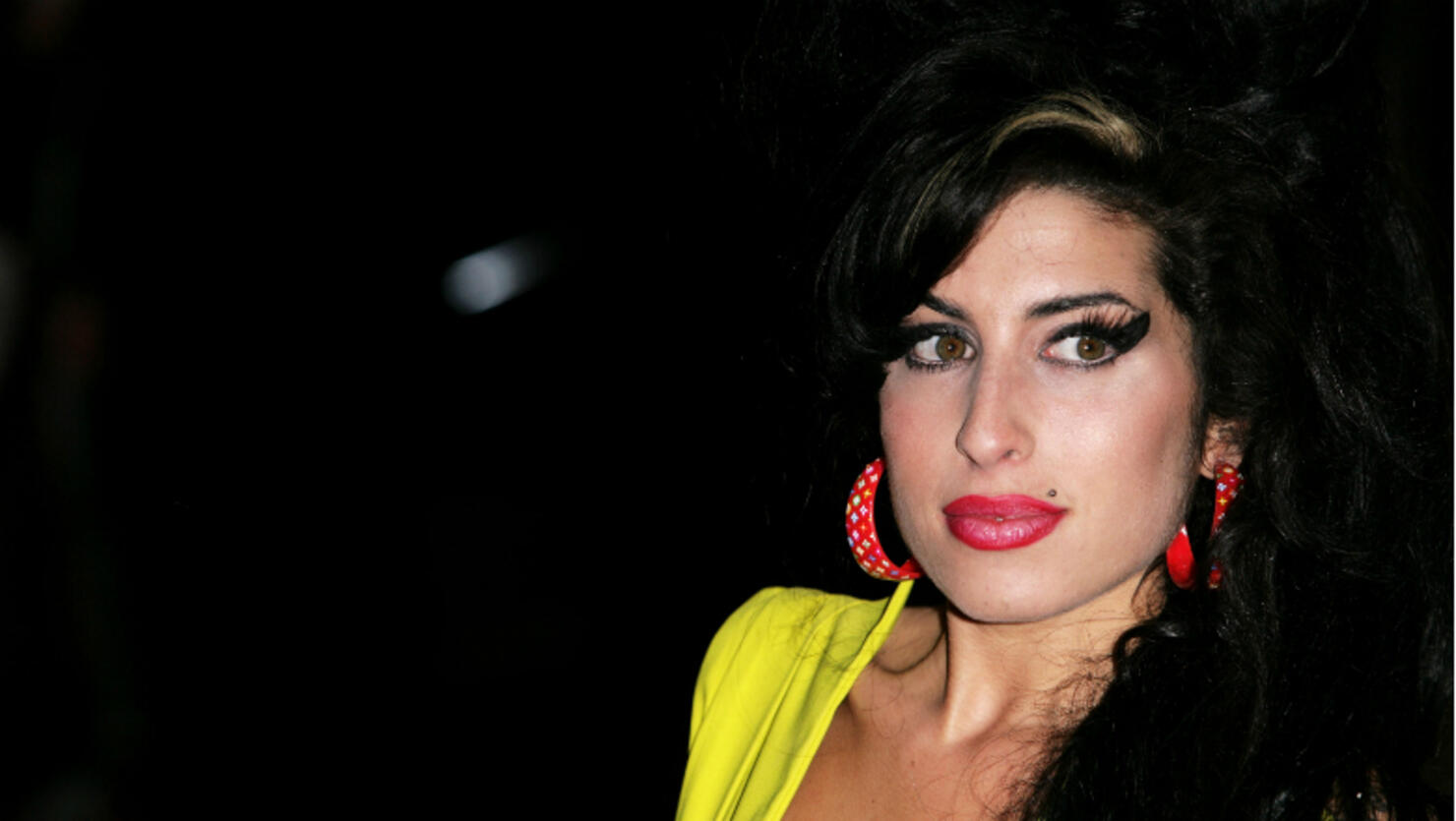 The world lost the light, gift, and talent that was Amy Winehouse on July 23, 2011.
While many knew the 27-year-old singer's struggles with sobriety, and how her battle with addiction led to her untimely passing, few know the intimate details of her last days on this earth. On the latest episode of DISGRACELAND, Jake Brennan details the tragic final days of the legendary British singer's life, who "died alone, addicted and perhaps most damning; uninspired.
"She'll die if she has another overdose. Do you understand me? Amy will die. With the amount of cocaine, crack, heroin and alcohol in her system, it's a miracle she's not in a coma. You got lucky this time. She's a petite girl," Jake said, recalling the "clear" message Amy's family was given following her second to last drug overdose months before her death. "Amy Winehouse's family needed to make their rockstar daughter go to rehab and actually rehabilitate or she would be dead before her 28th birthday. 'No, no, no' would not be an acceptable answer. So Amy checked herself in at the Priory Clinic in London and made a go of it."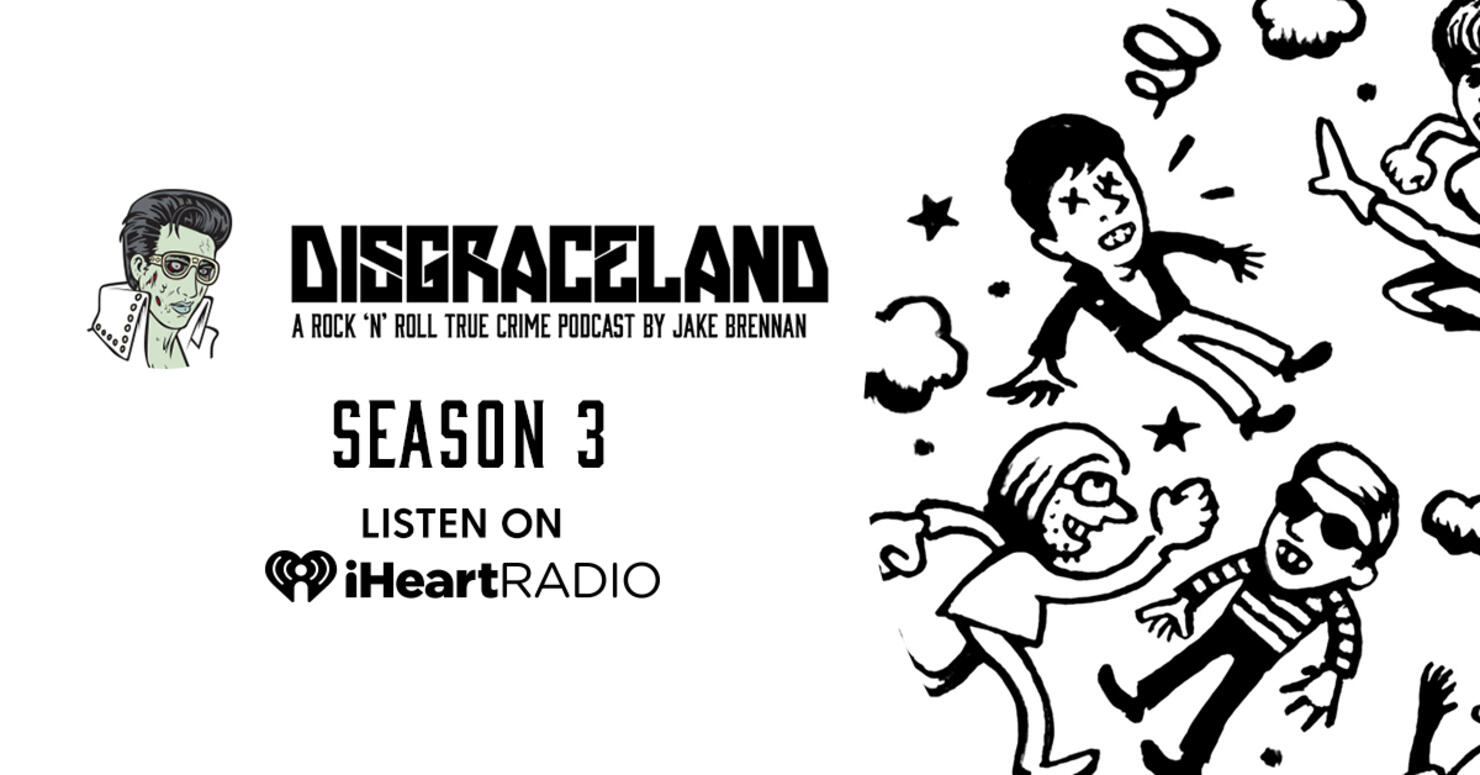 "It was May 2011, and she needed to get ready for her European shows happening that summer," he continued. "But when she checked back out, she found herself uninspired in semi-sobriety. Living clean was boring. There was no inspiration for new music. Playing her hits was also boring. An utter drag. No excitement. But the bills needed to be paid. Rehab ain't cheap. So dates were booked, including her big come-back show in Belgrade. Amy reluctantly agreed––the money was too good––but she dreaded the thought of playing the shows."
Amy didn't know it then, but that was the decision that changed the rest of her life. Two months after leaving rehab, Amy hit the road again, sober. "The first show was a disaster," Jake explained. "With her anxiety through the roof beforehand, Amy took to a bottle of wine to calm her nerves. She drank it fast. The entire bottle. And then another. By the time she appeared onstage––in front of two hundred thousand people––she was legless. So drunk that she was completely unable to perform. The crowd booed Amy off stage."
"It's difficult to watch the video of this performance and to see such a commanding artist completely out of control, unable to do anything really," he added. "She can barely stand, never mind sing. She flirts with the back-up singers, who somehow maintain an air of professionalism and politely chase her away from their mics, hoping to drive her to her own, to grab it with her spidery fingers and unleash that tortured voice into it. The voice that almost a quarter million people had turned up to see, but instead she just sits down on the drum riser and watches the show as if she's not even a part of it. Total defeated. Spent. When news hit of the show—or lack thereof—the rest of her tour was canceled. Amy headed home. Back to Camden."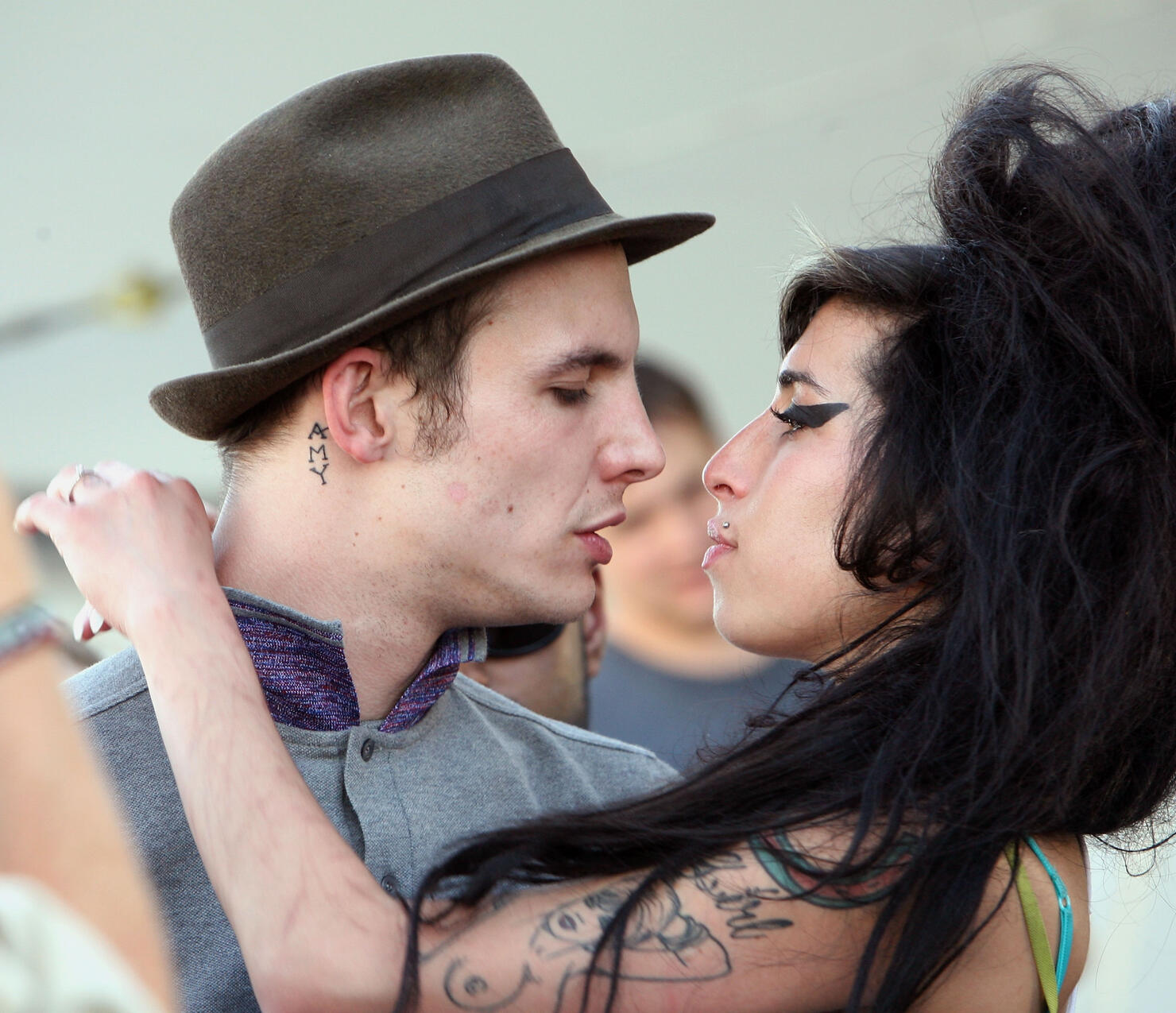 "She knew there was vodka in the house," Jake explained. "She'd drink tonight to dull the pain and tomorrow get back on the wagon, but tonight, tonight she'd get f**ked up and f**k around with some music. Try to get something out and onto tape or at least onto paper."
"She headed to the kitchen, grabbed the vodka, popped the top and began pulling straight from the bottle. Then she hit her bedroom. She wanted to play drums. Get her blood and creative juices flowing," he continued. "With the alcohol coursing through her veins, and, feeling hot and restless, hitting the sticks on the stretched skins was a release. There were things she needed to do. Her heart beat like the wings of a bird in a cage. Trapped. There were calls and texts she needed to return. Her phone was somewhere. When her live-in bodyguard complained about the noise, she traded the sticks for jazz brushes. She drank more vodka. There! The muse. It was back. Sort of. She could sense it pulling on her heart."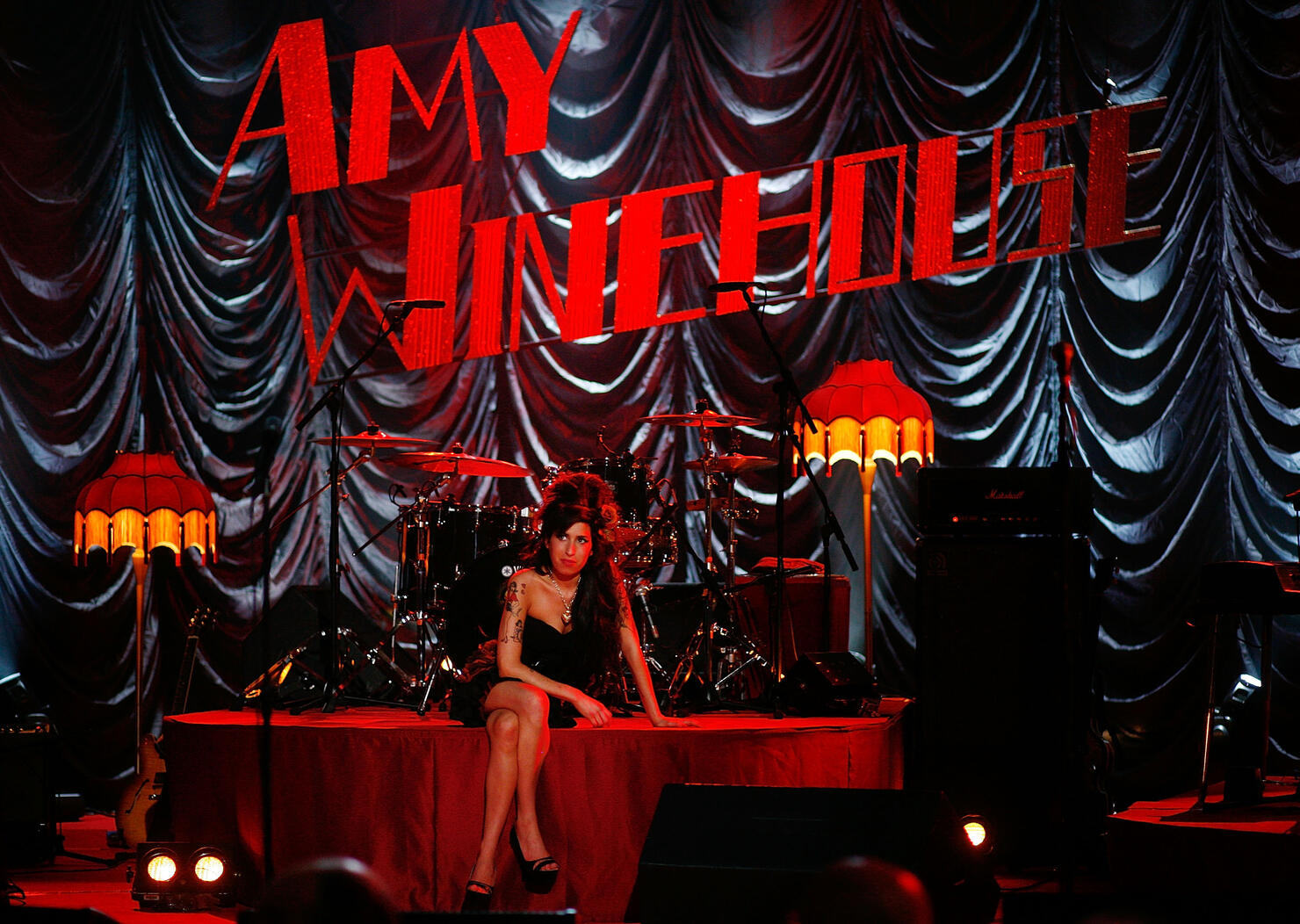 "There was something she needed to write down. Her guitar was… somewhere. She moved on to some wine she had stashed away," Jake said, setting the scene. "There was a song flowing through her. She could feel it now. The rhythm got slower, jazzier, softer. The beat was intoxicating. She could feel herself slowing down. She could feel her anxiety drifting. The pulse of her heart slowing to match the fading rhythm inside her. She let it take her down. She stopped playing but could still hear the slowing beat or maybe she could just feel it. FINALLY! She could feel something. She was alive. Or so she thought. The beat slowed even more. She put her hands to her heart. Calmer now. Slow. So slow. to match the line she slipped down to the floor off of the drum stool, to her knees, leaning over to her bed to pull the down comforter off of it and onto her frail and now freezing body in one slow-mo fell swoop. The beat sounded like it was underwater now. She could see the notes floating around the room along with the feathers from the ruffled comforter. They drifted slow, slow, slow; through the lamplight in time with the drowning beat. Ever so softly, she let herself fall further and further away away from the muse until eventually, she was… gone."
Listen to the full DISGRACELAND episode below!