John Mayer Thinks Kris Jenner Started Rumor He's Dating Kourtney Kardashian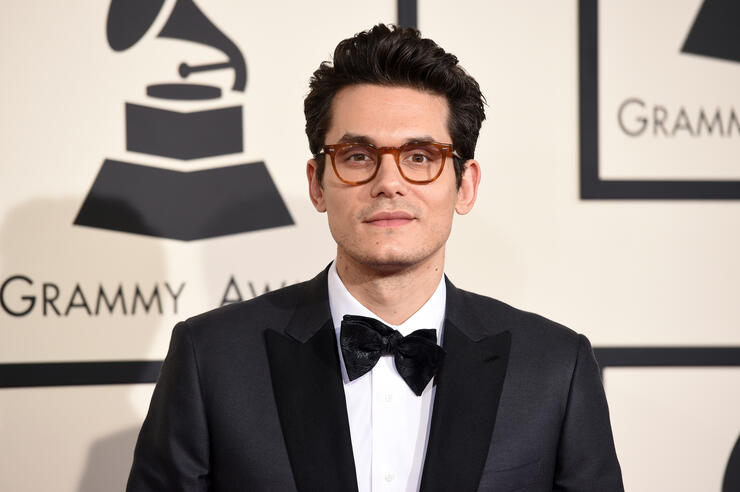 Back in December, a rumor that John Mayer and Kourtney Kardashian were dating started to spread. A source told Us Weekly the pair was spotted getting flirty at the GQ Men of the Year party. The insider even revealed John called their run-in "sweet serendipity" at the time. Now, though, the singer-songwriter is shutting down those rumors once and for all. While chatting with Andy Cohen, John even said he thinks Kris Jenner might be behind the rumors.
"I gotta be honest with you," he said. "Little suspicious about the origin of the story. Not sure the call's not coming from inside the house on this one. And I will say, if the call is coming from inside the house, it's diabolical and genius. Because when people start gossiping about you and someone else, and they put your picture together, it gets real suggestive. You're like, 'Well, if I do [date her], then everything falls into place, because they're already putting us together.'"
"So it's a genius idea," the 'Your Body is a Wonderland' singer continued. "I just think I'm post-celebrity relationship, probably, in my life." John has had a number of high-profile relationships with mega-famous women, including Jennifer Aniston, Taylor Swift, Jessica Simpson and Katy Perry.
While the 41-year-old musician is used to tabloid gossip, he said there was one party of the story he took issue with. "The only part that made me upset to any degree was that somebody said when I saw Kourtney, that I said, 'It was sweet serendipity running into you.' Which I would never say...because that's hyper-corny," he explained.
"I don't want to be noticed by Kris Kardashian too much," John joked. "I want a nice, base level of respect, and I don't want to be too far on her radar. It's hard to explain. She could end me." It's clear from his comments that John Mayer has heard the old adage: the devil works hard, but Kris Jenner works harder.
Photo: Getty
Chat About John Mayer Thinks Kris Jenner Started Rumor He's Dating Kourtney Kardashian