Jordin Sparks' Stepfather Dies After Suffering Stroke
By Hayden Brooks
May 14, 2019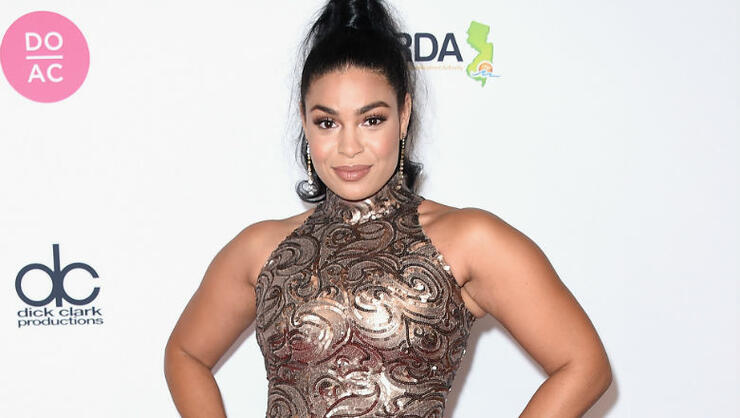 Jordin Sparks' stepfather, James Jackson, has passed away, as per a recent report from PEOPLE. He was 50.
On Monday (May 13), the celebrity gossip magazine reported that the American Idol winner's stepdad, who was a retired firefighter and Army veteran, died on May 7 after suffering a stroke. Funeral arrangements have been scheduled for later this morning at the Second Baptist Church in Kingwood, Texas. Instead of flowers, his family has asked that donations be made to the Houston-based ministry, The Forge for Families. After his death, Sparks' mother, Jodi, took to Instagram to share a photo of herself and James, as well as some kind words about her late partner. "Holding you so close in our hearts, @jodijax. You will be so heavily missed, James. May you Rest In Peace," she captioned the sweet shot alongside a red heart emoji.
Jackson is survived by wife Jodi; son Zachary (and wife Dawajeane); stepdaughter Jordin (and husband Dana Isaiah); and stepson P.J. Sparks (and wife Jessica).
Sparks was set to appear at the LadyLike luncheon in Los Angeles on May 11, but understandable canceled her appearance after receiving word of the loss. "Jordin really wanted to be here. She loves the LadyLike Foundation. I'm a person that doesn't cut corners. I'm going to get right to why she couldn't be here. Jordin's mom is my best friend. Jordin went to be with her mother because her step-dad passed away suddenly. Very young man," Nichet Smith, Jordin's manager, told the crowd while accepting her award via Hollywood Life. "He died of a stroke, so Jordin left to be with her family and that's where she is."
Sparks' 16-year-old step sister and James' daughter Bryanna Jackson-Frias passed away from complications of sickle cell anemia on January 30, 2018. The following day her Idol alum Leah LaBelle and her husband, Rasual Butler, died in a car accident in Studio City, CA. She also lost a cousin "Q" last year.