'Game Of Thrones' Fans Petition HBO To Remake Season 8 After 'The Bells'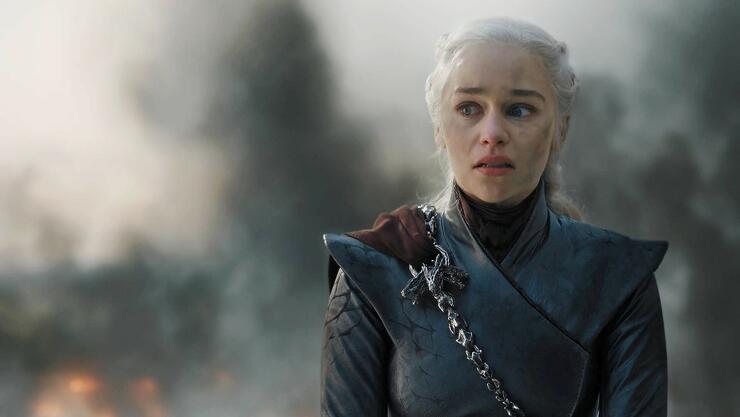 It's no secret that Game of Thrones fans had strong feelings about the most recent episode of the final season. The backlash to "The Bells" was so intense series co-creator David Benioff responded in an attempt to explain fan-favorite character Daenerys Targaryen's decision to torch King's Landing.
"Ultimately, she is who she is and that's a Targaryen. She has said repeatedly throughout the show, 'I will take what is mine with fire and blood,' and in this episode, she does it," Benioff said. Fans still weren't convinced, though, and one even launched a Change.org petition for HBO to remake the entire eighth season. It already has over 16,000 signatures and counting.
Read the petitions mission statement here:
"David Benioff and D.B. Weiss have proven themselves to be woefully incompetent writers when they have no source material (i.e. the books) to fall back on. This series deserves a final season that makes sense.  Subvert my expectations and make it happen, HBO!"
Another petition about Game of Thrones on Change.org is gaining popularity, as well. Titled "Hire Hannah Waddingham to Walk Behind D&D (Game of Thrones Producers)," this one is an epic call back to one of the show's most memorable moments. Here's the mission statement:
After 7 seasons of wonderful screenwriting based on the books of George RR Martin, a series unique to its kind is being mauled by Benioff and Weiss who failed to deliver a meaningful ending to the long awaited lore. This petition calls upon the people to turn up their voices and hire Hannah Waddingham as Septa Unella to walk behind D&D by periodically shouting the word "SHAME" and while doing so repeatedly using a bell.
You can watch the infamous (NSFW) scene here.
Will you be signing either of these petitions?
Photo: HBO