Lovelytheband And Dillon Francis Share Wacky 'Change Your Mind' Video
By Katrina Nattress
May 16, 2019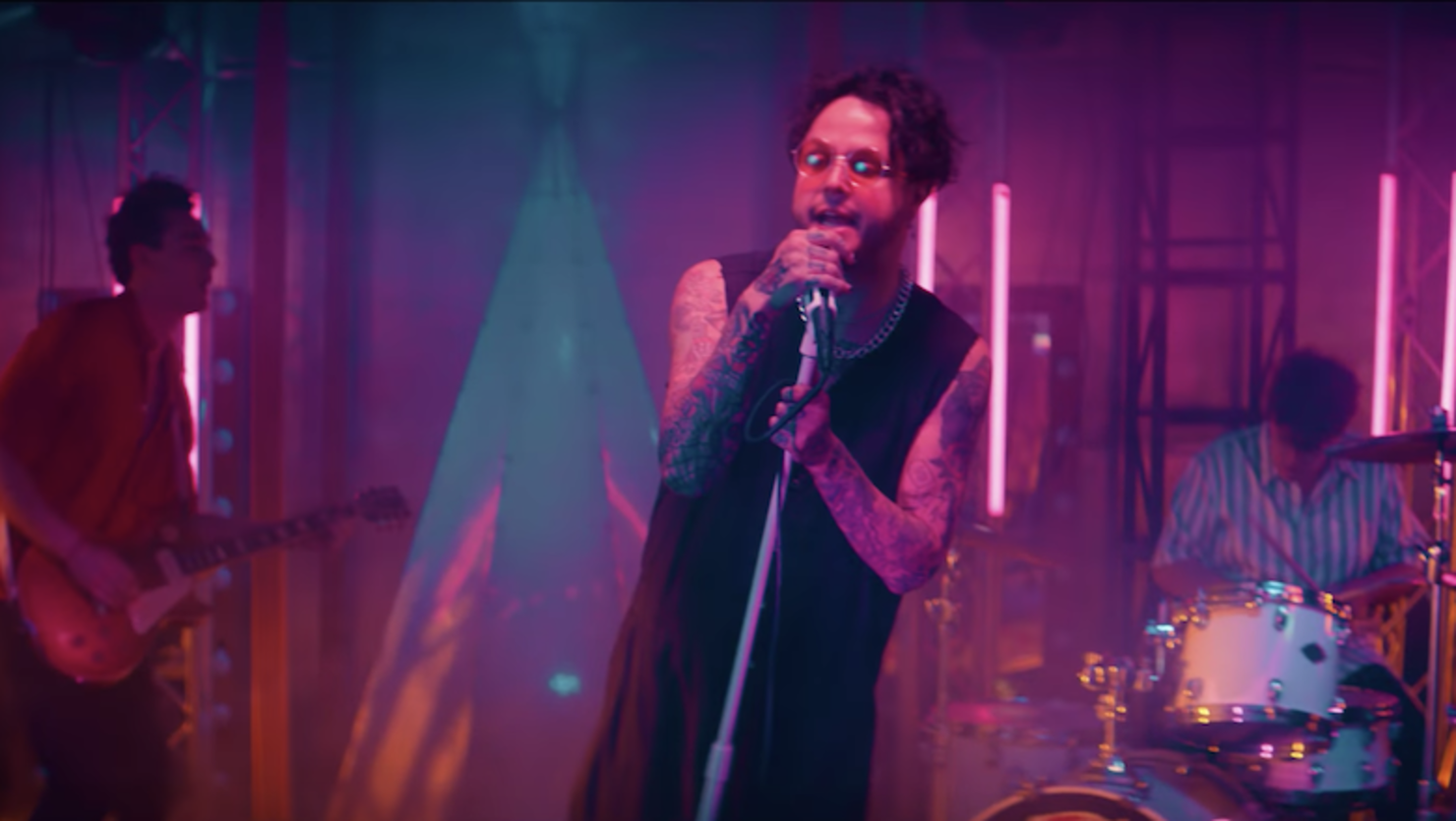 Dillon Francis is known for being a more than a little outlandish, and the video for his lovelytheband-assisted single "Change Your Mind" is no exception. The clip begins with the producer acting as an eccentric, slightly creepy announcer named Rick Jambles sitting alongside a thoroughly weirded out Jackie D, played by Alison Becker. They're together to call The 34th Annual Dart Tournament of the Flowers.
The competitors are six-time Tournament of the Flowers loser Dirk Duckland (Jimmy Tatro) and newcomer Maddie Gilmoore (Anna Akana) — a minor league pitcher turned overnight darts star. Admitting to not preparing for the big game, Duckland gets off to a bad start. At halftime, the crowd is serenaded by the halftime entertainment: lovelytheband. Meanwhile, the dubious Duckland tricks Gilmoore with a facetious romantic gift of roses that ends up injuring her throwing hand.
He thinks he has the tournament in the bag, until Jackie D loans Gilmoore her special throwing glove. The second half is all Gilmoore, as she smokes Ducklnand, handing him a well-deserved seventh loss.
The video is outrageous and hilarious, but don't let it detract from the great music that's soundtracking it. Watch the "Change Your Mind" video below.