Billie Eilish Honored At ASCAP Pop Music Awards
By Katrina Nattress
May 17, 2019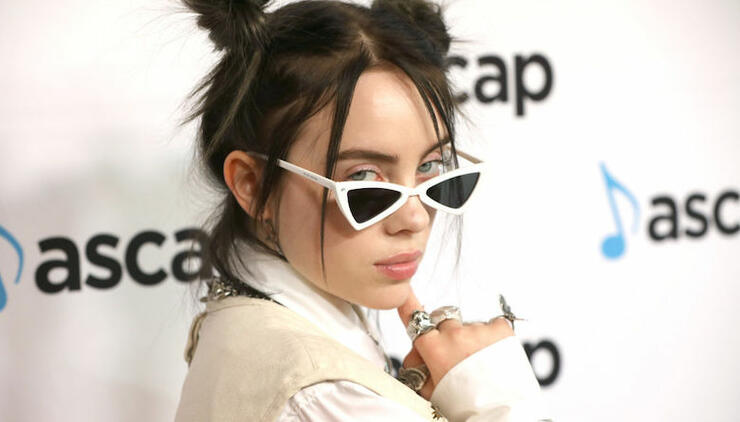 Billie Eilish and her brother/collaborator Finneas O'Connell were honored during the ASCAP (American Society of Composers, Authors and Publishers) Pop Music Awards on Thursday night (May 16). The duo received the Vanguard Award and were introduced by the legendary Julia Roberts.
"It is thrilling to be here tonight to help celebrate these two people who are so uniquely gifted, such inventive wordsmiths, such wondrous musicians. And that they are in fact brother and sister is pretty darned special," the actress said in her speech. "Together they have built universes of chaos, heartbreak and humor that we never realized we longed for and now we will never leave. They're like dancers, really, weaving their verses and music around each other and us, knowing just when to turn this way and that and to move away and move closer and closer still. … I personally am completely taken with both of them. They've shown themselves to me to be down to earth and humble in their talents."
The 17-year-old didn't hold back when it was her turn to speak. "When I started this s***, I did not think anyone would give a f***, so thank you for giving a f***,"Billie said, thanking fans for "being appreciated for not just being a brand or being just a name and a face, but appreciated for actually creating something and writing it, especially when we wrote it for nobody except us. Especially by Julia Roberts? Geesh! The baddest b***h around."
The siblings also played a three-song set, performing their songs "I Lost a Friend," "I Love You," and "When the Party's Over." Watch them perform the latter below.
Chat About Billie Eilish Honored At ASCAP Pop Music Awards