Roger Daltrey Says 'Real' Fans Of The Who Know He Can't Stand Pot Smoke
By Andrew Magnotta @AndrewMagnotta
May 17, 2019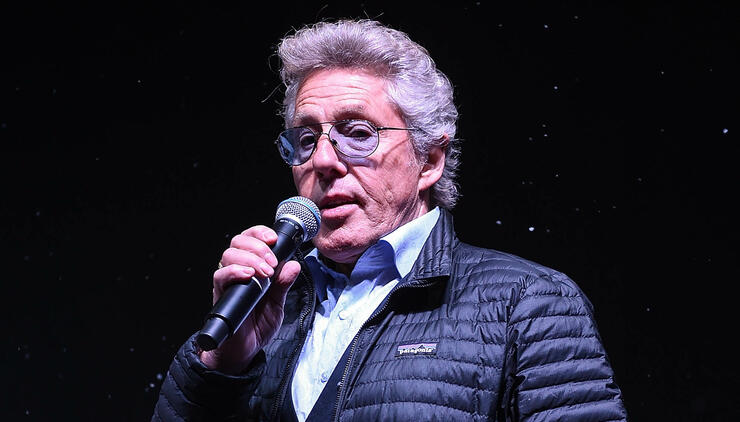 After footage of The Who front man Roger Daltrey maligning some pot smokers at Madison Square Garden made the rounds earlier this week, the rock and roll icon is offering clarity on his heat-of-the-moment comments.
Daltrey told Billboard in a statement he has no qualms about people using pot recreationally, but he insists he has an "extreme allergic reaction" to marijuana smoke.
"All I ask for is a little respect for someone doing their best to deliver a good night out for everyone," Daltrey said.
He added, in what might explain an aspect of his frustration, that his allergy "is quite well known amongst real Who fans."
On Monday night, Daltrey reminded the New York City audience of his aversion of cannabis and many fans could be heard laughing, assuming the Rock and Roll Hall of Famer was making a joke. He was not.
"I'm not kidding," he said, before adding that the smokers "f---ed my night. ...F---k you!" He indicated that pot smoke causes his throat to close up and makes it impossible for him to sing well.
Daltrey suggested in his statement that if fans want to get high, they should light up elsewhere or take edibles. When people smoke near the front of the stage, he says clouds of the stuff waft into his face.
"I probably end up smoking more of your pot than you do, and it become's a singer's nightmare," the statement continued. "You are putting the whole show in jeopardy by your selfish behavior. Give it some thought."
In his 2018 biography, Daltrey wrote that he's rarely imbibed in drug or alcohol use in his career. But he says his band mates happily "took up any slack" during The Who's wildest years.
Get all The Who's tour dates here. And remember to light up beforehand if you're so inclined.
Photo: Getty Images
Chat About Roger Daltrey Says 'Real' Fans Of The Who Know He Can't Stand Pot Smoke