'Game of Thrones' Therapy Is A Real Thing Being Offered After The Finale
By Katrina Nattress
May 19, 2019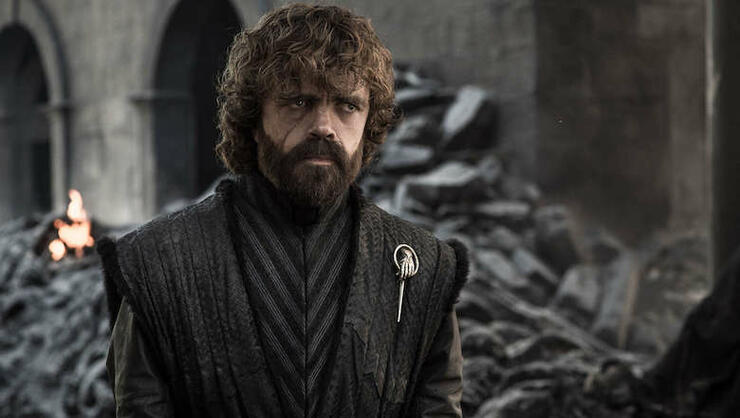 After eight years of getting ourselves emotionally attached to the world of Westeros, Game of Thrones says its final goodbye tonight (May 19). Don't know how to cope with the series coming to an end? Fear not, for you are not alone.
Bark.com is offering Game of Thrones therapy, and all you have to do is type in your postal code to find a counselor near you. The counselors are specialized to help you deal with everything from Cleganebowl and the showrunners' writing decisions, to general GoT emptiness. You can also specify if you'd prefer to discuss your grief/confusion/anger via Skype, phone, or face to face.
"The professionals will help them digest their feelings and interpretation of the show, which could range from anger and confusion to sadness and grief," the service description reads. "Most importantly the counsellors will be on hand to guide fans on how to move on after almost a decade of fandom."
As counselors admit, it's not unusual for fans to get emotionally attached to television and movie storylines. "We watch them to escape our daily lives and immerse ourselves into the 'unknown,'" Lynette, a counselor from Bark.com, said in a statement. "This is the very reason why we sometimes become addicted to watching them, the stories they tell become part of our identity."
Fans can book 30-minute or 60-minute sessions for about $25-$51 depending on the length, and can even schedule a session for a loved one they're concerned about. Get more info about Game of Thrones counselling services here.
Photo: HBO
Chat About 'Game of Thrones' Therapy Is A Real Thing Being Offered After The Finale