Dave Grohl Says Relationship With Kurt Cobain Was "Weird Towards The End"
By Andrew Magnotta @AndrewMagnotta
May 20, 2019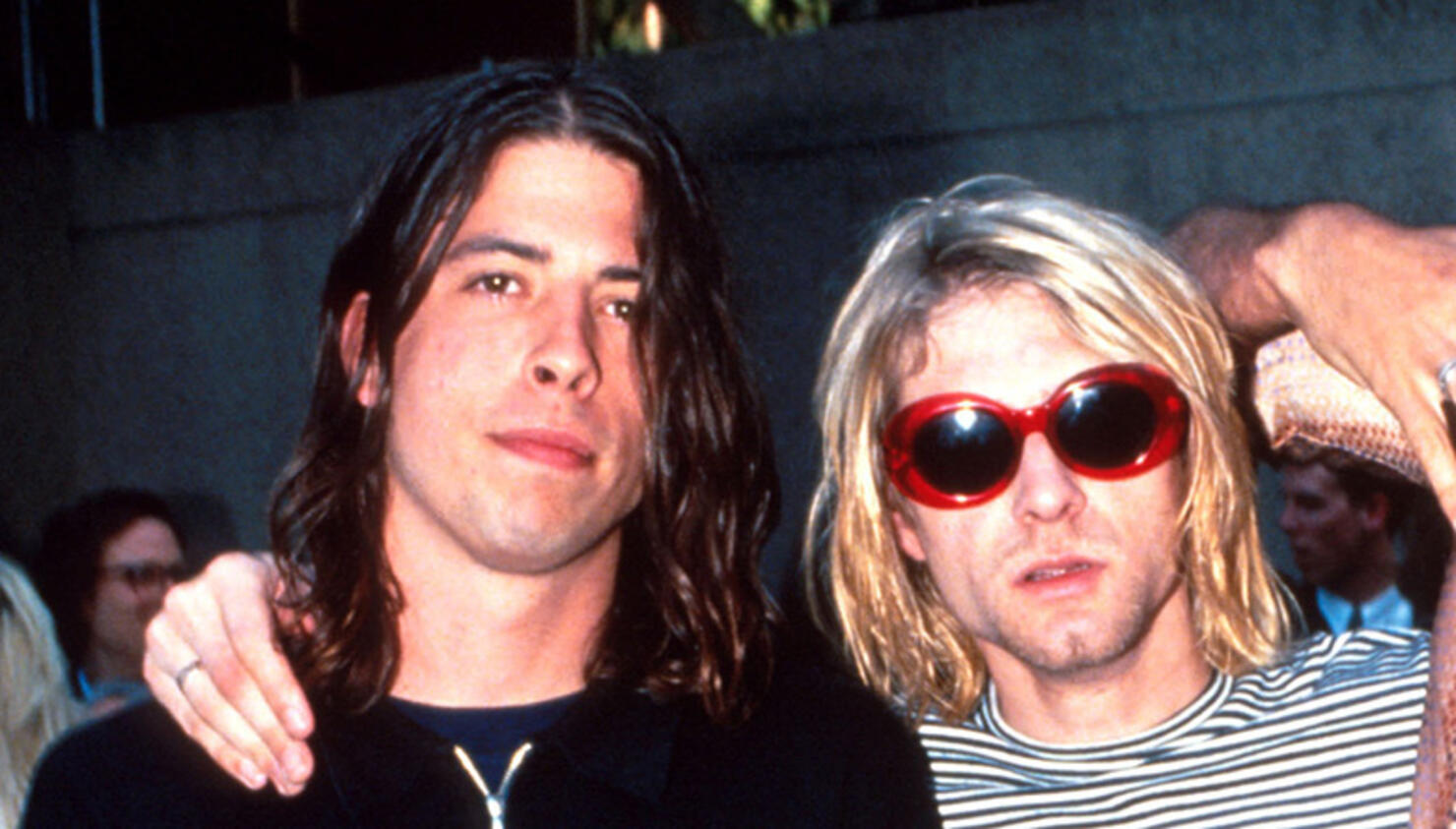 While Dave Grohl maintains that Kurt Cobain's 1994 suicide came out of nowhere, he concedes that all was not well within Nirvana before the front man's death.
Grohl has insisted that Cobain and bassist Krist Novoselic are two of the funniest people he's ever known and that it was generally a lot of fun to be in Nirvana. He's added that Cobain's death colored the band's history in a dark palette that doesn't reflect how he remembers it.
But in a 2011 interview with Howard Stern, Grohl conceded that there was a turning point in his relationship to Cobain.
"Things got weird towards the end," Grohl acknowledged.
The drummer-turned-Foo Fighters main man agreed that it seemed like Cobain was "estranged" from everyone in the band's camp before his suicide.
The last show Nirvana ever played was in Munich, Germany, in 1994. Nirvana had more live dates booked after that, but they were canceled as Cobain struggled with damaged vocal cords, a worsening heroin addiction and the feeling that his marriage was falling apart.
Grohl says Cobain's heroin use was a factor in the distance between the two.
"I haven't done drugs since I was a kid," Grohl said. "Twenty years old was, I think, when I stopped. There were drugs around. And there was, like, the people who did the drugs and the people who didn't do the drugs. And I didn't do drugs, so I was out of that world. If you're in it, you're in it. If you're not, you're out."
Everything had happened so fast with Nirvana, the drummer says he remembered thinking the band needed a break.
After returning to America, Cobain check into rehab in Los Angeles. Three days later, he flew back home to Seattle where he died.
Photo: Getty Images