Mexico, Canada, Lift Retaliatory Tariffs on U.S. Goods
By R.J. Johnson - @rickerthewriter
May 20, 2019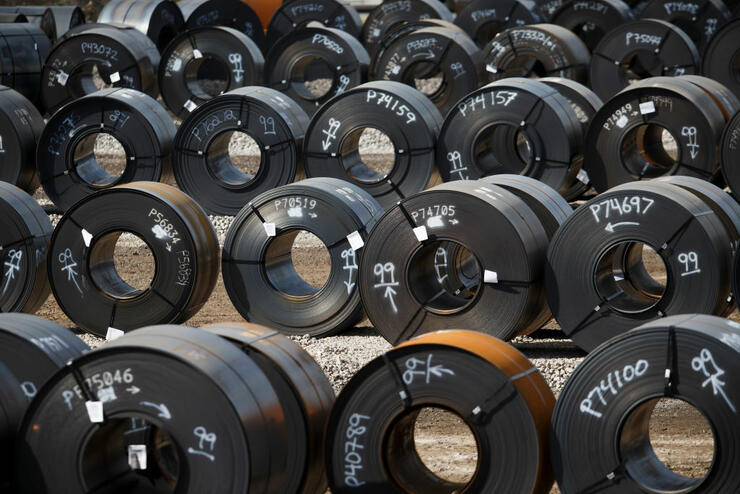 Canada and Mexico both lifted a series of tariffs on U.S. goods on Friday, including steel, aluminum, whiskey, beef and orange juice as the three countries come closer to ratifying an updated trade agreement that would replace the North American Free Trade Agreement (known as NAFTA).
President Donald Trump exempted Mexico and Canada from U.S. tariffs on steel and aluminum imports on Friday. Trump first imposed a 25 percent tariff on imported steel and 10 percent on imported aluminum in March 2018 as the administration sought to renegotiate the North American Free Trade Agreement.
Canada and Mexico retaliated with tariffs on steel and aluminum imports, and added other U.S. products like orange juice, whiskey and beef a few months later.
The move was part of the Trump administration's strategy to bring a new trade agreement between the United States, Mexico and Canada, known as USMCA. Mexico and Canada both insisted that the tariffs on steel and aluminum had to be lifted before they could go ahead and finalize the new trade agreement.
"With these developments, Canadian and American businesses can now get back to what they do best: working together constructively and supporting good, well-paying middle class jobs on both sides of the border," said Canadian Finance Minister Bill Moreneau in a statement. "The removal of tariffs and countermeasures is a true win-win for everyone involved, and great news for Canadian and American workers, for our communities, and our economies."
The move helps clear the way for the three countries to ratify USMCA, which requires all three countries' legislatures to approve it before the new deal can go into effect.
"Starting Monday, our great Farmers can begin doing business again with Mexico and Canada," Trump tweeted on Sunday. "They have both taken the tariff penalties off of your great agricultural product. Please be sure that you are treated fairly."
Democrats in the House have voiced their opposition to the new USMCA deal, with Speaker of the House Nancy Pelosi (D-CA) saying the trade agreement with Mexico and Canada must include tighter labor and environmental standards.
Photo: Getty Images
Chat About Mexico, Canada, Lift Retaliatory Tariffs on U.S. Goods