Serj Tankian Joins Tom Morello For Chris Cornell Tribute: Watch
By Katrina Nattress
May 20, 2019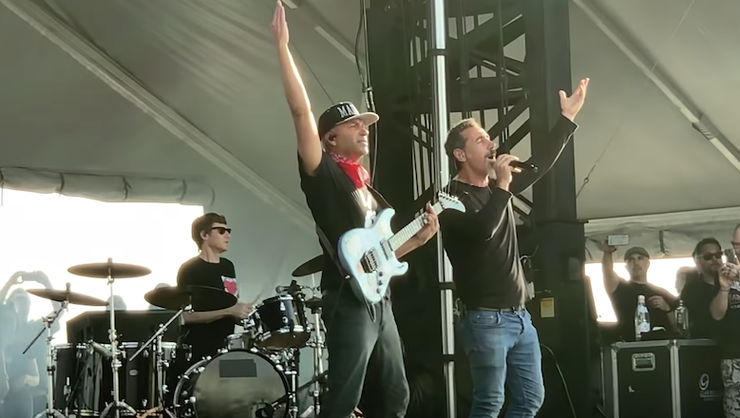 The inaugural Sonic Temple Festival took place over the weekend in Columbus, Ohio, and while it was a celebration of rock music, it also fell on the second anniversary of Chris Cornell's death. The late rockstar's Audioslave bandmate Tom Morello played a set on Friday (May 17) and spent part of his time honoring his friend. He began with an instrumental medley of Rage Against The Machine and Audioslave songs, and midway through was joined onstage by Serj Tankian for a special performance of "Like A Stone." The System of a Down frontman serenaded the audience with Cornell's poetic lyrics while Morello continued to impress with his mind-blowing guitar skills.
Cornell died on May 18, 2017 in a hotel room in Detroit. His death was later ruled a suicide. Watch Morello and Tankian pay tribute to the singer below (around the 4:30 mark).
Foo Fighters also had some surprises for their fans on Sunday (May 19). The band brought out comedian Pauly Shore during "My Hero" and dedicated the hit to his father Sammy, who passed away the day before at the age of 92. The Struts' Luke Spiller also joined the band for a cover of Queen's "Under Pressure," singing with Taylor Hawkins while Dave Grohl played drums.
Photo: YouTube
Chat About Serj Tankian Joins Tom Morello For Chris Cornell Tribute: Watch