Set List Handwritten By Kurt Cobain On A Plate Sells For Over $22,000
By Andrew Magnotta @AndrewMagnotta
May 20, 2019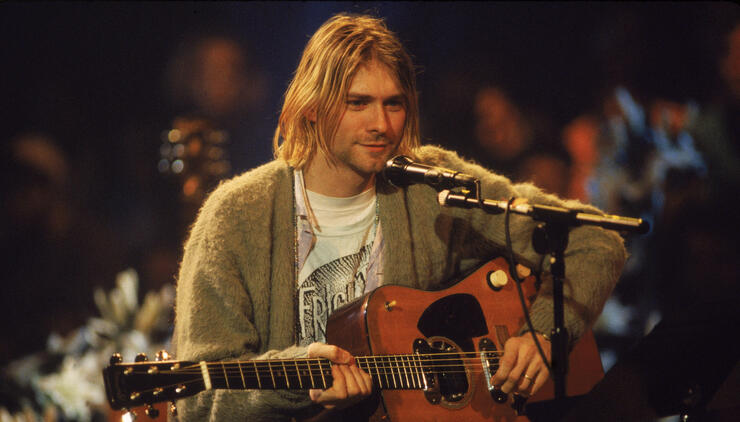 A paper plate on which Kurt Cobain wrote a set list for Nirvana in 1990 has sold at auction for a preposterious $22,400, Julien's Auctions announced Monday.
Julien's says the grunge icon ate a piece of pizza off the plate before an April 23, 1990, gig at the 9:30 Club in Washington D.C. before scrawling a set list on it with a black marker.
The plate looks to be in pristine condition, but how it survived almost three decades without getting tossed is a marvel.
Cobain was no icon in 1990. And Nirvana wasn't close to the phenomenon it became.
The plate marks a period of transition for Nirvana. The band was about to begin demoing songs for what became its 1991 breakthrough Nevermind, and drummer Chad Channing would quit the band soon afterwards, paving the way for Dave Grohl.
At the time of the 9:30 Club gig, Nirvana was establishing itself in the underground punk scene. We can see from the set list that the band was still drawing heavily from its 1989 debut, Bleach, in its live shows.
But the set list for the night also included early versions of Nirvana classics "In Bloom," "Polly" and "Breed" (then titled "Imodium"), all of which appeared on Nevermind.
Also sold at the auction was a cardigan worn by Cobain in Nirvana's last photo shoot. The sweater went for $75,000.
Photo: Getty Images
Chat About Set List Handwritten By Kurt Cobain On A Plate Sells For Over $22,000