Aaron Carter Claims Michael Jackson Did One Thing That Was 'Inappropriate'
By Paris Close
May 21, 2019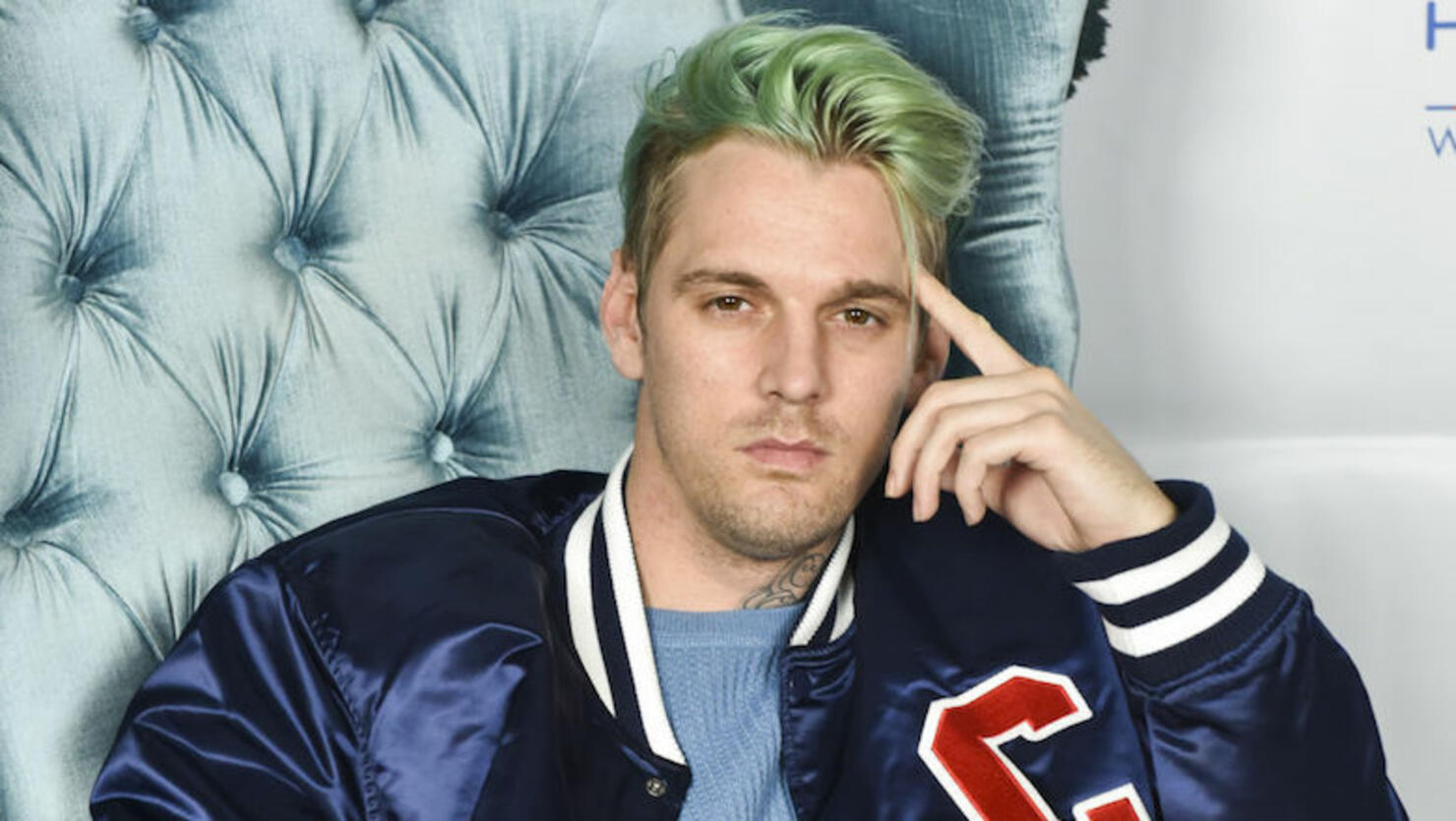 Aaron Carter is sharing lesser-known details about his bond with Michael Jackson.
The singer alleges in a new promo clip for the latest season of Marriage Boot Camp: Reality Stars Family Edition that the late King of Pop used to do something Carter admits was a bit unseemly. "Michael was a really good guy as far as I know, really good guy," the 31-year-old admits in the preview. "He never really, like, he never did anything that was inappropriate except for one time. There was one thing that he did that was a little bit inappropriate."
Carter struck a friendship of sorts with Jackson during the early 2000s after the legend tapped the then-14-year-old to lay down verses for his charity track "What More Can I Give?"
The "Sooner or Later" artist, who doesn't seem to elaborate on what transpired that was inappropriate, has defended Jackson's name in the press multiple times throughout the years.
In 2016, Carter credited Jackson for not only teaching him how to dance, but "how to love life … and finding a way to make meaning," saying: "[Michael] showed me love and laughter and a beautiful side of life and believed in me."
It was also during that at-home interview with Entertainment Tonight that Carter revealed: "I think that the bullying and the anxiety that was caused by people and the way he looked and how they judged him hurt him — and I know that for a fact."
Earlier this year, HBO released the documentary Leaving Neverland, which details accusations of molestation against Jackson, as told by alleged victims Wade Robson and James Safechuck. Carter, along with millions of other Jackson admirers, criticized the doc as defamatory and accused the two men of "stomping on [Michael's] grave."
Photo: Getty Images