Marc Anthony Opens Up About His & J.Lo's Daughter's Passion For Singing
By Peyton Blakemore
May 21, 2019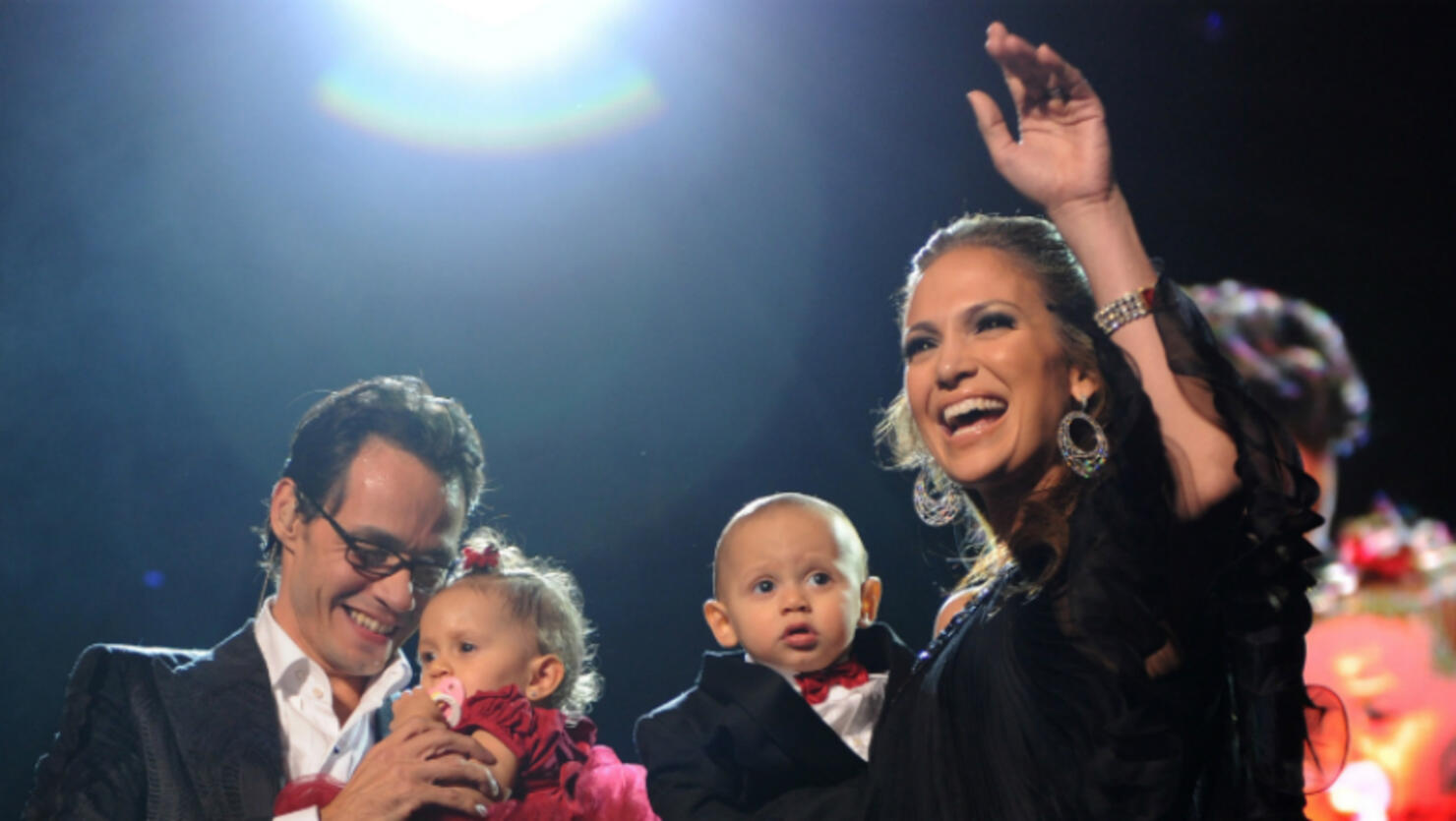 Like father like daughter.
Nearly a week after his baby girl put her amazing vocals on display, proud dad Marc Anthony chatted with Enrique Santos of Tu 94.9 on Monday (May 20) about his 11-year-old daughter's passion for music. "Music was a big part of my life growing up and I hope it does the same for [Emme] as it has done for me," the legendary Latin artist shared. "And if that is what she wants to do … well, she should do it because she likes it, not because she has to. Not for fame, or popularity, or for likes."
"I asked Emme, 'Why do you sing?' And she said because she feels good," Marc explained, before gushing, "It's the best response."
Marc's proud words came after his ex-wife, and children's mother, Jennifer Lopez, shared a clip of Emme, putting her insane vocals on display, casually singing Alicia Keys' "If I Ain't Got You," during her mom's recent rehearsal for the Today Summer Concert Series.
"Sing Alicia Keys," a proud Jennifer instructed Emme as she had her pianist prepare to play the song on the piano. After a little coaching from the professionals in the room, Emme effortlessly slayed the iconic track, hitting every note on key, and at one point she even sang the song with her mom for a moment.
Once Emme concluded her cover, the room erupted with cheers praising the pre-teen — who also has a twin brother, Max — for her truly advanced vocals. "We should have her come out and do something on tour," Jennifer said while embracing her mini-me. "Want to put a little piece in this show? We'll see, we'll check it out. You don't have to."
Check out Marc talking about Emme's voice below!