Royal Family Releases Rare Videos Of Kate Middleton & Prince William's Kids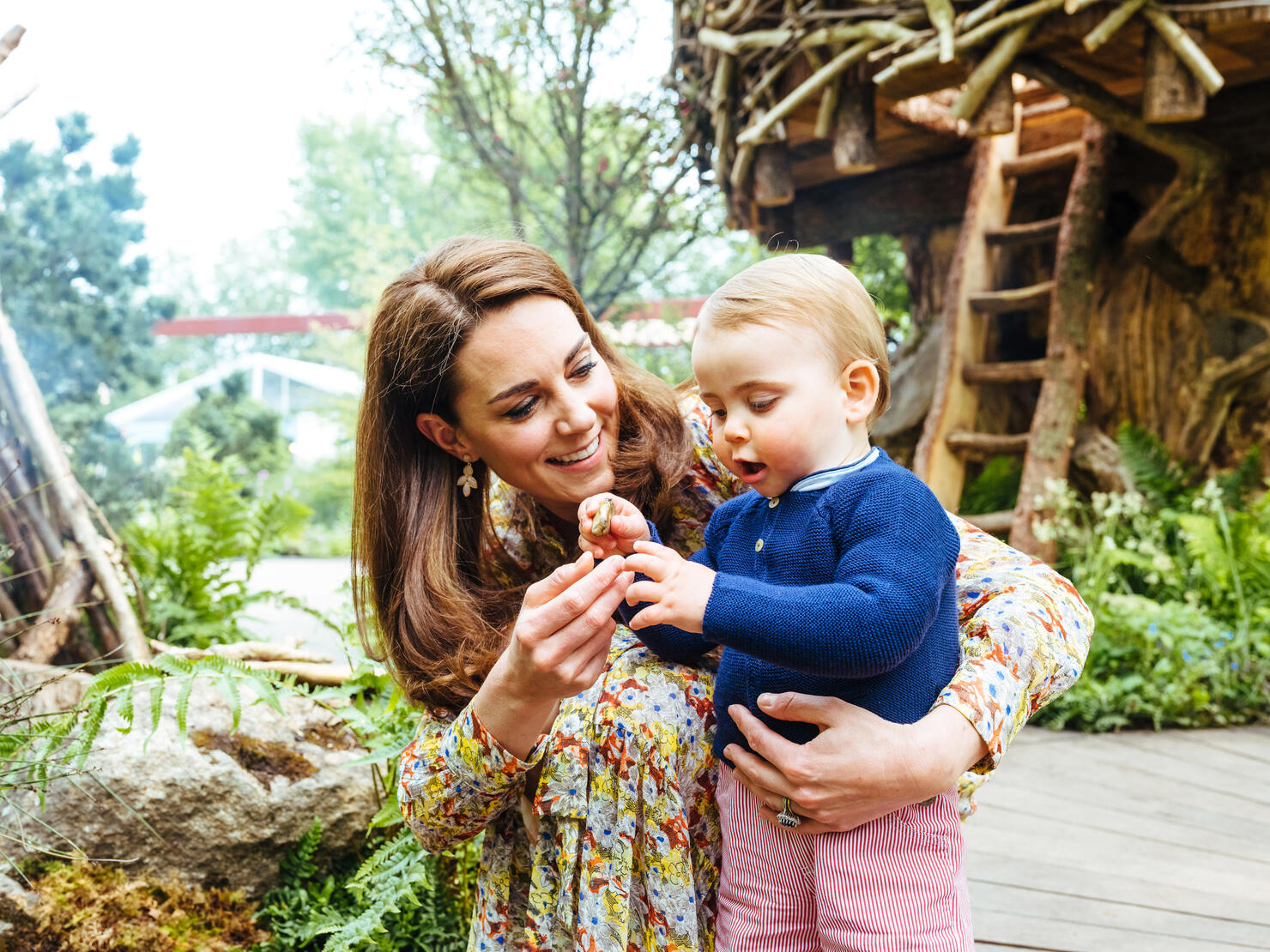 Kate Middleton just unveiled a special project she's been working on for some time. The Duchess of Cambridge helped design a gorgeous, sprawling garden at the Chelsea Flower Show exhibit. The theme was "Back to Nature" and Kate knocked it out of the park with a rope swing, waterfall, treehouse, and more. She even brought her three children, Prince George, Princess Charlotte, and Prince Louis, to see that garden in a rare public outing for the family.
Kate and her husband Prince William shared a series of photos and videos of their kids at the garden on their official Instagram account. From Princess Charlotte bossing her big brother around to little Louis enjoying some time on the rope swing, the rare videos are super adorable.
One of the sweetest moments comes while 5-year-old George plays on the garden's rope swing. His dad asks him: "What would you give it [the garden] out of 10, George? With 10 being the highest?" George gives his mom a 20 out of 10, which William says is "pretty good. I think Mummy's done well. From a few feet away, Kate says "How amazing's that?"
Watch the cute moment below:
The Duke and Duchess of Cambridge shared another video that shows Kate talking about why making sure her kids spend quality time playing outside is so important to her. As Kate talks about her Back to Nature Garden project, clips of George, Charlotte and Louis running around and having a good time are shown, as well. It's pretty obvious they love their mom's garden.
In addition to the sweet videos of George, Charlotte and Louis playing in their mom's new garden, Kate and William released a series of cute photos, as well.
"The Duke and Duchess of Cambridge are very pleased to share some new photographs of their family as they visited the RHS Back to Nature Garden at the Chelsea Flower Show on Sunday afternoon," the captions read.