Will Smith's 'Fresh Prince' Persona Inspired His Take On Aladdin's Genie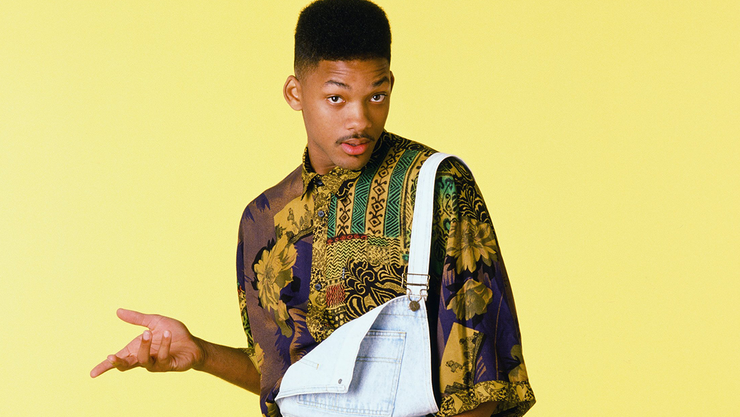 The live-action remake of Aladdin will be flying into theaters this weekend. While there's been some fan backlash surrounding the film, especially when it comes to Will Smith's take on the Genie character, the 50-year-old actor opened up about why he decided to tackle the role.
Despite pressure to live up to Robin Williams' original version of the iconic character, Smith decided to add his own spin to Genie. While intimidated at first, Smith found inspiration from one of his own iconic characters. Which one? His persona from The Fresh Prince of Bel-Air, of course. During an appearance on The Ellen Degeneres Show, Smith revealed how the classic '90s sitcom helped him make Genie feel like his own.
"Robin Williams smashed this role. He revolutionized what you can do in these kinds of movies. So, I didn't think I wanted to touch it. And then I started playing with the music and the music is where I found my in to the genie. 'Friend Like Me' was the first song that I messed with in the studio. I found that hip-hop flavor. What Robin did was he took his stand up persona and used his stand up persona. And I was like I can use my sort of Fresh Prince persona and use that. Because the genie has been forward and backwards in time so he can pull references from anywhere. So I mirrored that. The hip hop in was where I saw I could put my own signature, while maintaining the nostalgic value."
Not only will Smith be rapping in the live-action Aladdin adaptation, he'll also be singing. Fans got a sneak peak at Smith's rendition of 'Prince Ali' recently, though the performance garnered mixed reactions. The clips and trailers only show small snippets of the film, however, so fans will have to check out the movie when it hits theaters on Friday (May 24). Will you be checking it out?
Photo: Getty
Chat About Will Smith's 'Fresh Prince' Persona Inspired His Take On Aladdin's Genie