Brendon Urie Honored With GLSEN Inspiration Award: WAtch
By Katrina Nattress
May 22, 2019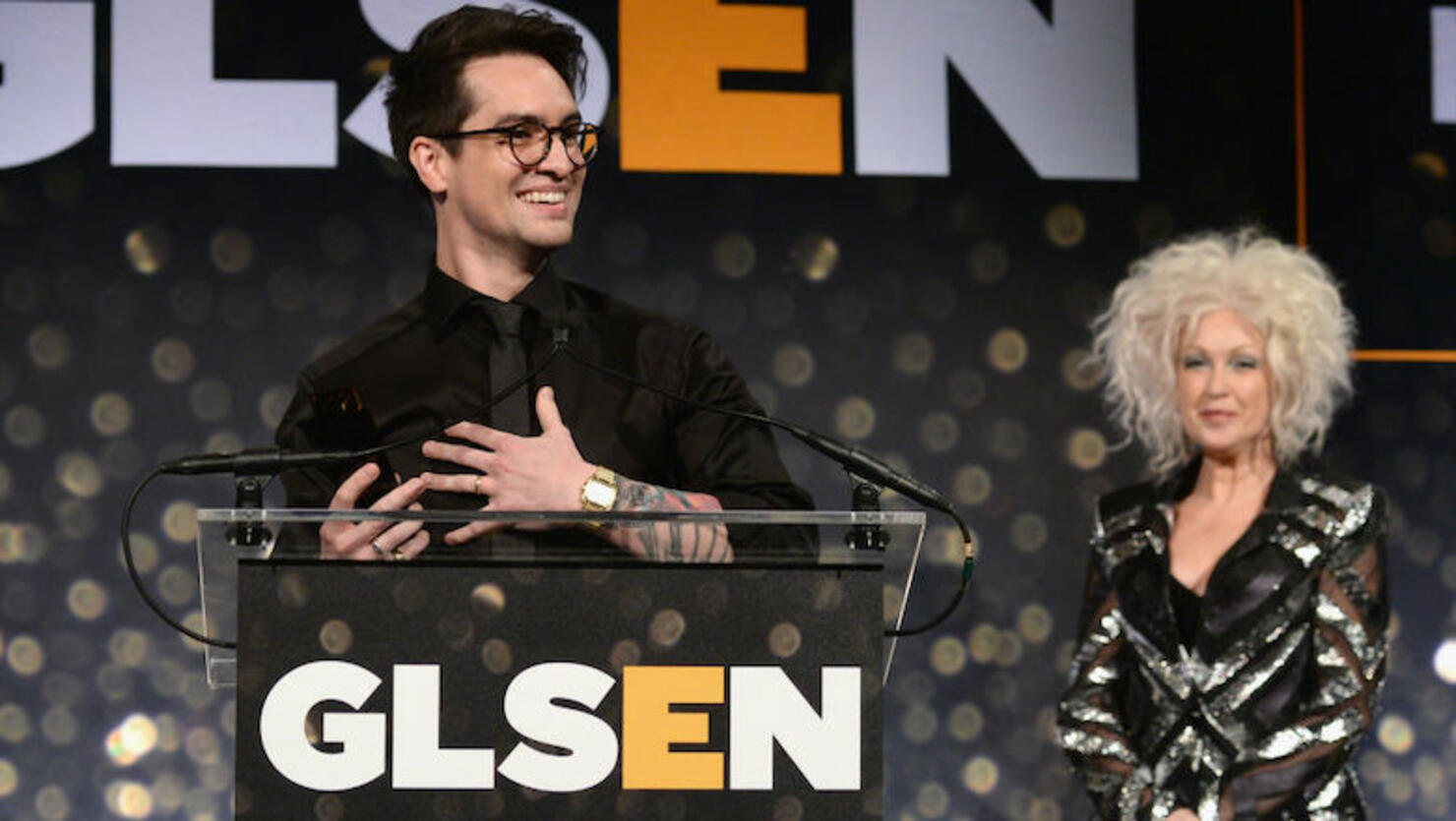 Brendon Urie was honored with the GLSEN Inspiration Award on Monday (May 20) for his work supporting LGBTQ+ education projects, most recently donating $1 million through his "Highest Hopes Foundation" to help create Gay-Straight alliance clubs in K-12 schools across the country.
The non-profit organization provides support and fights for inclusion and safety in schools for LGBTQ+ youth. The GLSEN Awards began in 2004 as a way to celebrate "the work of students, educators, individuals and corporations who have made a significant impact on the lives of lesbian, gay, bisexual, transgender, queer and questioning (LGBTQ) youth."
Cyndi Lauper, who worked with the Panic! At The Disco frontman on the Broadway production of Kinky Boots, presented him with the award.
"Today, I stand here, overwhelmed in the best way. Just sitting here in the crowd, hearing all these amazing stories, watching all these amazing youth come up here and act like true leaders — it really is overwhelming," he said in his acceptance speech. "It's an honor to not only receive this award, but to be embraced by my fans and by the LGBTQ+ community. Being in Panic! At The Disco has afforded me so many once in a lifetime opportunities, which include getting to know so many wonderful young adults who I am lucky enough to call my fans, and also I get to have this platform. They've taught me to be strong, inspired me to use my voice for what matters and because of them, I launched the 'Highest Hopes Foundation,' hoping to echo the spirit of community and inclusion my fans have always provided me with."
He closed by saying "Thank you to everyone in this room for fighting battles every single day. You are truly all inspirations and I thank you from the bottom of my heart."
Watch Urie's full acceptance speech below.