Jonas Brothers Reveal New Album 'Happiness Begins' Track List
By Hayden Brooks
May 22, 2019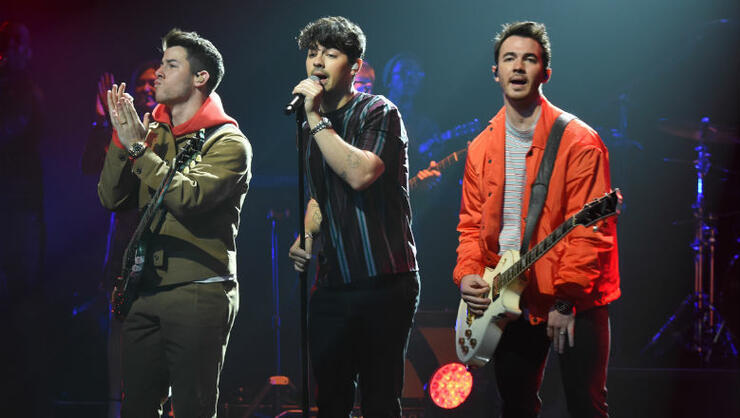 We're almost two weeks out from the Jonas Brothers' new album, Happiness Begins, and it seems like the pop trio are referencing their comeback on the set, which is scheduled to drop on June 7.
On Wednesday (May 22), Joe, Nick and Kevin took to Instagram to unveil the songs on their 14-song set. Unsurprisingly, the collection will feature previously-released singles, "Sucker" and "Cool," but it also includes cuts titled "Love Her," "Rollercoaster" and even a concluding track named "Comeback." "The official track list is here! Which song are you most excited to hear?? #HappinessBegins June 7th," the group tweeted alongside what looks like the back cover of the release.
It's been a perfect storm of comeback appearances for the JoBros with multiple appearances across late-night shows, magazine spreads and more. In their recent cover story for Billboard, the trio hinted that the set will touch on '80s new wave, reggae and even country. Cuts like "Hesitate" and "I Believe" are said to allude to Nick and Joe's own respective romances with their wives. To coincide with the release, the group recently announced that their throwback collection is "official live" via a short video that shows their new memorabilia. Among the items in the line includes shirts, a neon yellow hoodie, pillow, compact mirror, fanny pack and more.