Robert Kraft Trial Put On Hold As Prosecutors Appeal Video Ruling
By Bill Galluccio
May 22, 2019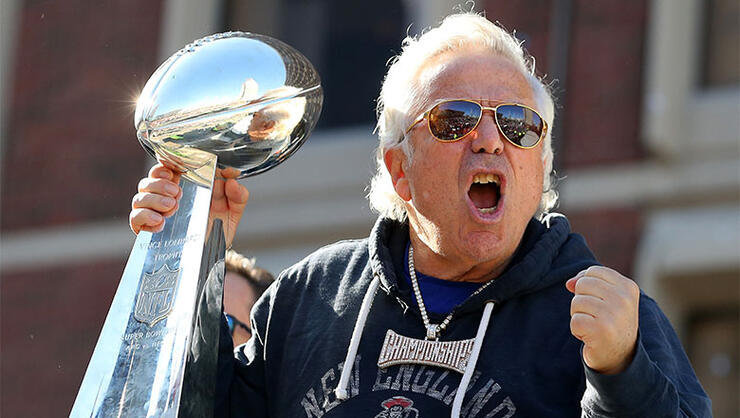 The trial of New England Patriots owner Robert Kraft has been put on hold while the prosecution files an appeal of a judge's ruling to suppress video evidence that investigators had obtained of Kraft inside the Orchids of Asia Day Spa.
Judge Leonard Hanser granted an extension to the prosecutors and ruled that the delay does not violate Kraft's Sixth Amendment rights to a speedy trial.
Kraft refused a plea bargain with prosecutors and pleaded not guilty to misdemeanor charges of soliciting a prostitute. He was one of 25 men who were charged as part of a lengthy investigation into prostitution rings allegedly being run out of day spas across central Florida.
The prosecution's appeal won't be heard until September, and the trial could drag on into the NFL season, which kicks off on September 5.
Photo: Getty Images
Chat About Robert Kraft Trial Put On Hold As Prosecutors Appeal Video Ruling