2Pac Estate Approves 5-Part Documentary Series Based On Late Rapper's Life
By Lauren Crawford
May 23, 2019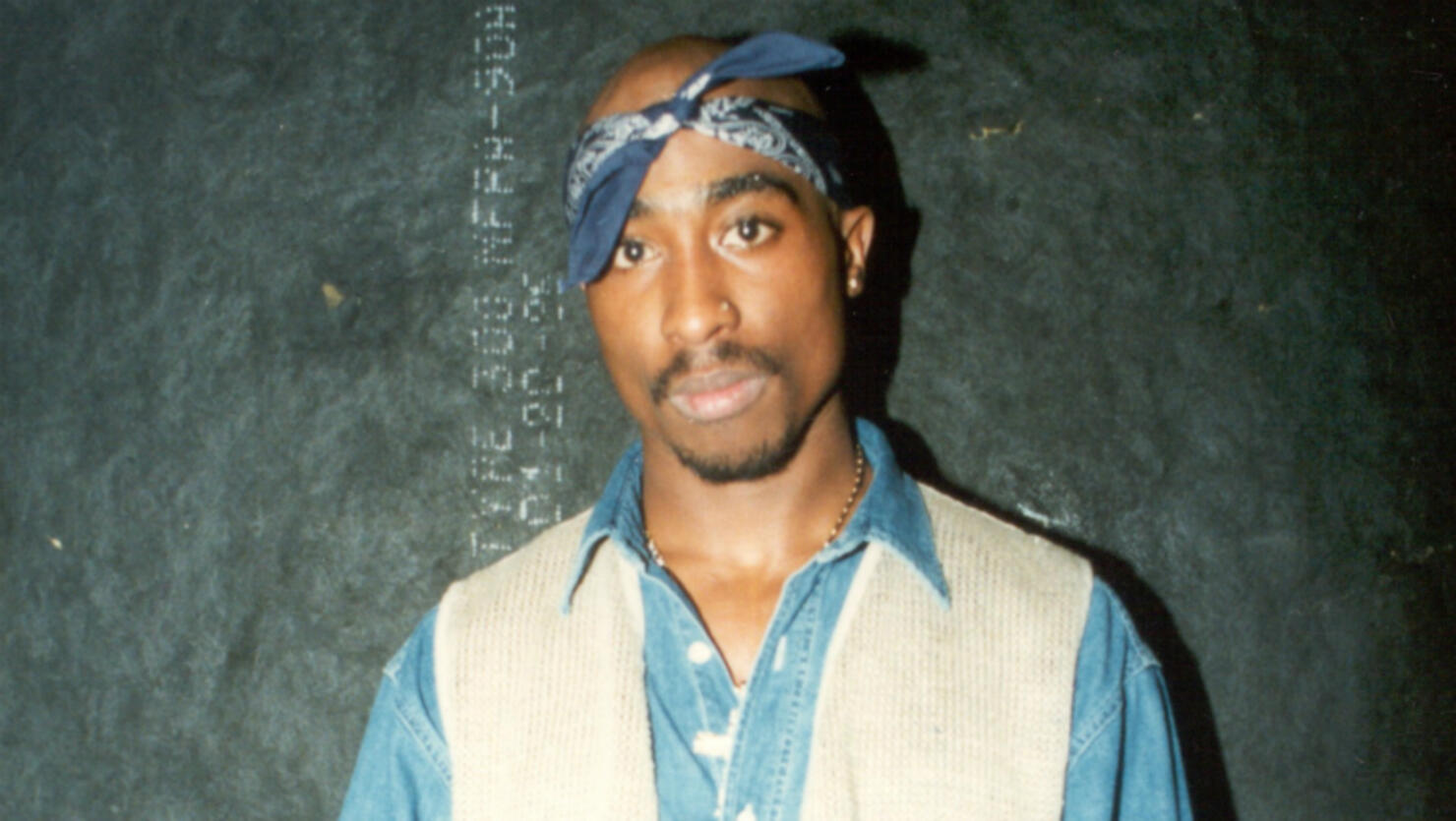 The "first definitive, comprehensive project" on 2Pac with the full cooperation of his estate is on the way, Deadline reports.
According to the entertainment news site, director Allen Hughes recently locked-in a deal with the late rapper's estate that grants him "full access to all of Tupac Shakur's released and unreleased recordings, writings and poetry," which the director will use for a five-part 2Pac documentary series.
Allen is set to direct and executive produce the project with Lasse Järvi and Charles D. King. Tom Pellegrini is also listed as a producer.
Ironically, Pac and Allen had quite the drama-filled history. Back in the early '90s, Hughes and his brother Albert Hughes directed the rapper's "Brenda's Got a Baby" music video. However, in '93, Pac and Allen got into a fistfight that resulted in Pac being sent to jail for 15 days, Variety reports. The fight reportedly went down in two parts. First, there was a heated dispute during the script reading of the Hughes brothers' 1994 movie "Menace II Society," which ended with Pac deciding to leave the film. However, during a later shoot connected to the project, "Tupac and Hughes reportedly began arguing again and the rapper and/or his entourage seriously beat up the director. Hughes pressed charges for assault and the rapper was found guilty in 1994, but was sentenced to just 15 days," Variety reports.
In March 2018, Allen opened up about their fight, explaining that Pac apologized a few years later. "What the beef was over … [2Pac] experienced massive fame [at the time] because of his role in the film Juice and his second album, and his diet — few people know this — consisted of weed, chicken wings and Hennessy. Not a great mix," Allen said during an interview with JOE TV. "And that was it. On one level, Tupac was one of the sweetest people I ever met. He apologized in Vibe magazine [a few] months before he died. I didn't really come to peace with it until I was done with The Defiant Ones."
2Pac, who was murdered in September 1996, was featured in Allen's recent award-winning HBO docuseries The Defiant Ones — a four-part documentary series that tells the stories of Jimmy lovine and Dr. Dre, both of whom worked with the late rapper.
Photo: Getty Images