Fugitive Agrees To Turn Himself In If Facebook Post Gets 15,000 Likes
By R.J. Johnson - @rickerthewriter
May 23, 2019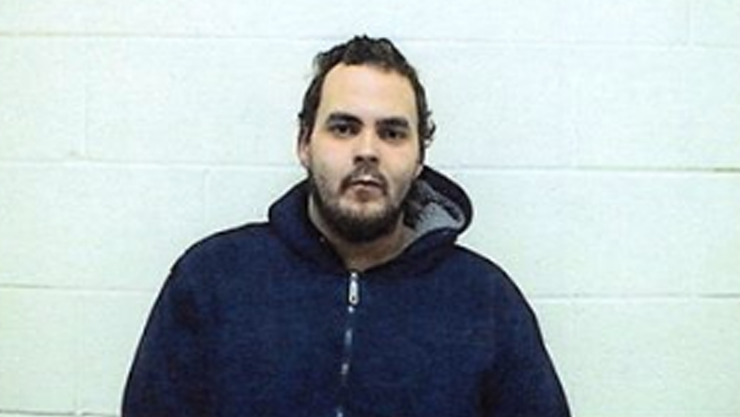 Police in Connecticut have turned to an unothrodox option to capture a fugitive who has seven arrest warrants out for him - if a wanted poster of the suspect posted to the department's Facebook page received more than 15,000 likes, the suspect agreed to turn himself in.
Authorities are after Jose Simms, 29, for multiple 'Failure to Appear' warrants. Lt. Brett Johnson with the Torrington Police Department posted about the strange deal he made with the fugitive suspect Wednesday morning. Johnson said Simms had contacted the department through Facebook and agreed to turn himself in if the post containing his poster received 20,000 likes. Johnson said he was able to negotiate Simms down to 15,000 likes.
Simms agreed, and Johnson made the post on the Department's Facebook page:
"Here's an interesting one...Jose Simms (The first warrant pictured) negotiated with me earlier this week (Through Facebook) and has agreed to turn himself in to Torrington Police if we can get 15,000"likes" on this post (I said 10,000 he wanted 20,000, we split). It will be difficult but is doable. So please, "like" this post, and while you're at it share it, Tweet it, Instagram it, Snapchat it, WUPHF it,(Thanks Jared!) (Pronounced Woof, its a reference to the television show, 'The Office'...nevermind:D), or use whatever other platforms are out there that I don't know about. Then again, if you know where either of these guys are, you could always let us know that too, it'd save everyone from the suspense of the 15K....Let's get it!! (L/BJOH, 5/22/19 @ 0302 hrs)"
The post went viral, with collecting the 15,000 likes by Wednesday afternoon and more than 23,000 by Thursday morning. An update provided by Lt. Johnson says Simms hasn't yet followed up on his end of the bargain, but said he would let everyone know when, or if Simms turns himself in.
"We are getting a lot of inquiries as to if Mr. Simms has turned himself in yet. As of now he has not. We will update the post again when he does turn himself in. Thank you to everyone who liked the post and messaged us with info. It's all appreciated," Johnson wrote on the original post.
Many found the situation hilarious (with some giving special kudos for the deep cut 'The Office' reference).
"Liked & shared...it's most likely one of the craziest requests I've liked, but for you who risk your lives everyday to keep each and every one of us safe, I thank you for your service. Hopefully he's a man of his word#stopdrugs" one commenter wrote.
"I love the sense of humor from the Torrington Police Department! Praying that one way or another you meet your objective soon!" another comment on the post read.
However, not everyone was happy with the department's strategy to get Simms to turn himself in.
"I cannot believe we are helping a criminal get attention, fame, and notoriety for bad behavior. This is nuts," a commenter said of the post.
Another person didn't quite believe the post was real, calling it a joke.
It seems like officers with the department aren't too concerned with appearances, so long as it gets Simms to turn himself in.
"If we can't find the guy (BC he is no longer in the state) and he agrees to turn himself in if the post gets 15,000 likes so be it. When you have no other alternatives to serve 7 re-arrest warrants....? I guess "negotiating" doesn't make sense? Thanks for taking the time to post your opinion. Have a great day!" Johnson wrote to one commenter on the post.
Photo: City of Torrington Police Department
Chat About Fugitive Agrees To Turn Himself In If Facebook Post Gets 15,000 Likes