Thomas Rhett + Kelsea Ballerini Come Together On 'Center Point Road' Single
By Lauryn Snapp
May 24, 2019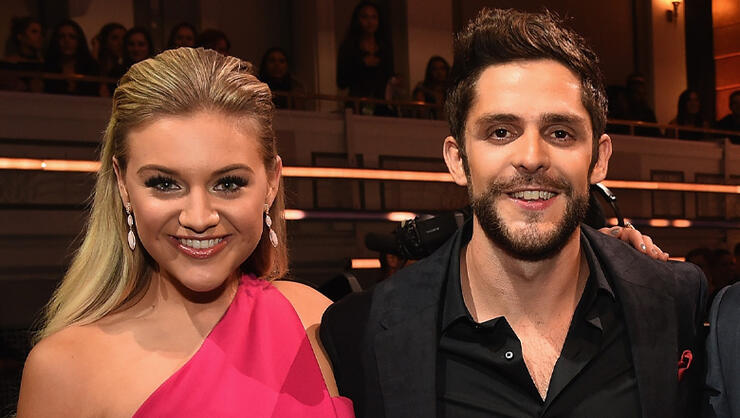 It's no mistake that social media teams have dubbed May 24th as "National Title Track Appreciation Day," and Thomas Rhett decided to deliver his title track single alongside longtime friend, Kelsea Ballerini.
"Center Point Road," is officially here!
Thomas and Kelsea share a common thread in their upbringing that is immediately acknowledged in their new duet, "Center Point Road." Both are natives of Tennessee, and their nostalgic track combines heartfelt lyrics that ultimately swell around the ideals of the lives lived in a small town. This is a track inspired by carefree days, genuine moments, treasured dreams, and existing for the weekend.
"Center Point Road," is a very important influence in Thomas' life growing up in Hendersonville, TN.
"For me, Center Point Road really symbolizes what it was like to grow up in Hendersonville: first dates, first football games, first heartbreak, first kisses, success and failures," Rhett shared in a statement with the press. "I really feel like that road shaped who I am today, and it felt fitting because the record, for the most part, is pretty nostalgic."
Watch the lyric video below for "Center Point Road" and listen to Thomas and Kelsea magnify the benefits of being raised in a small town.
'Center Point Road,' the album, will be released on May 31 with collaborations with other artists expected!
RELATED: TR + Jon Pardi Duet Of 'Beer Can't Fix.'
Photo Credit: Getty Images.
Chat About Thomas Rhett + Kelsea Ballerini Come Together On 'Center Point Road' Single