Fans Really Aren't Happy With This New Ariana Grande Wax Figure
By Paris Close
May 25, 2019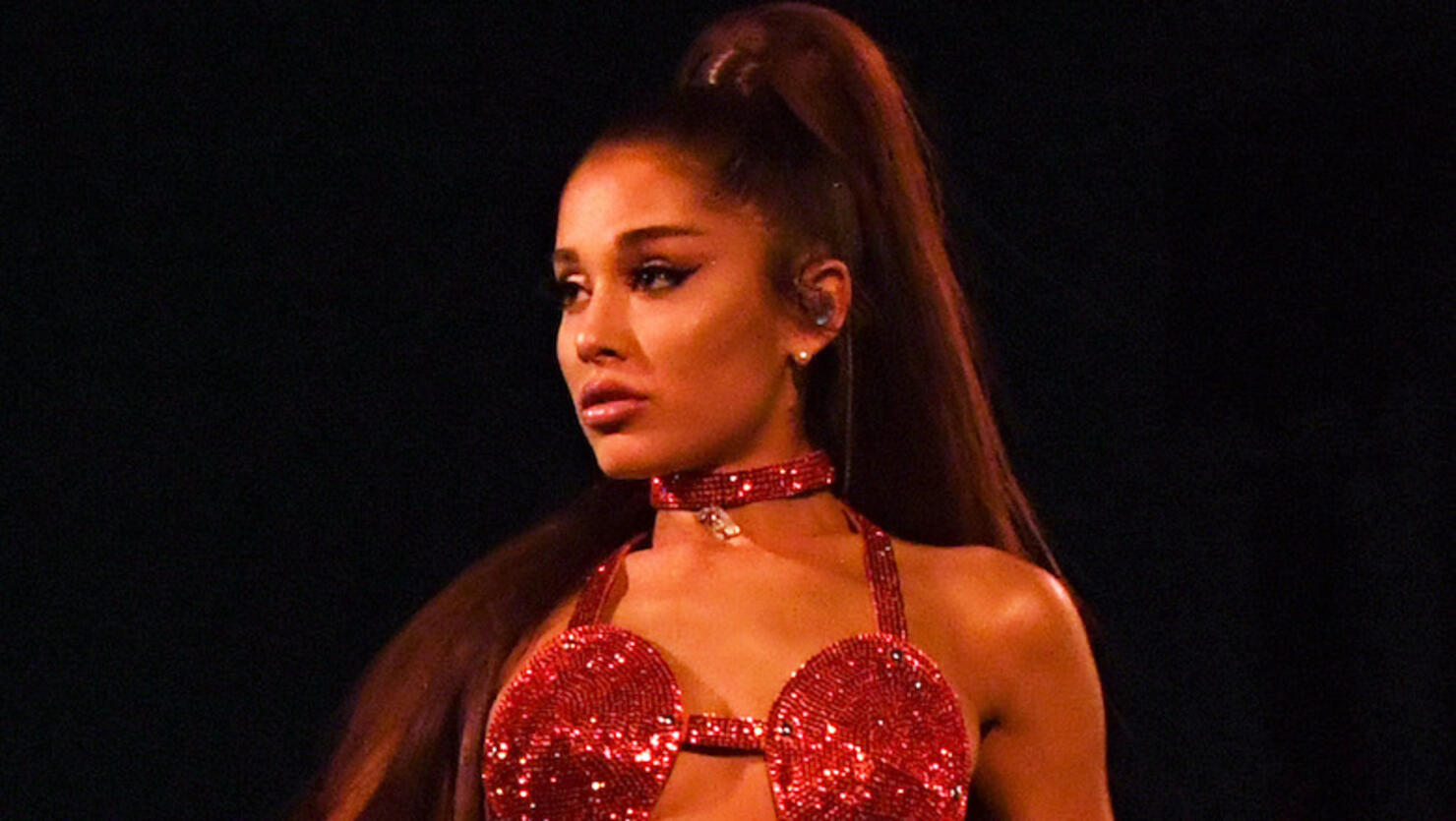 Madame Tussauds might have some 'splainin' to do over their latest Ariana Grande wax figure.
On Friday (May 24), the wax museum unveiled a brand-new wax sculpture of the "Sweetener" singer for its London location — and to say Arianators were underwhelmed is a complete understatement. In case you've yet to see the tweets, fans are basically protesting the figure — which we admit doesn't do the pop star much justice — be melted down and never displayed again.
The creation in question shows Grande posing — mic in one hand, the other gracefully held high — in her signature oversize light grey sweater, and rocking a mane-length ponytail with black thigh high boots.
"The facial features don't match too welll [sic]," one user tweeted in disappointment, with another adding: "oh miss ari i'm sorry sweetie."
Other users even went as far to make corrections to the songbird's figure on their own — namely to Grande's nose, which was a point of much gossip last night. "where did they take this nose from," someone else added, which another fan concurred that "it was the right shape just too big."
The "7 Rings" musician has yet to compliment — or even like! — the work on Twitter, so perhaps that says it all. TBH, we're not sure what to say either, but one thing's for sure: Honey, this ain't it.
See more reactions to Ariana Grande's wax figure, below, and judge for yourself.
Dosnt really look like her but okay

— kaynaat ♡🐝 (@kaynaatrashidx) May 21, 2019
Nothing against the work, but ... that's really bad ...

— BeroAriG (Fan Account) (@BeriBeAlright) May 21, 2019