Jeopardy! Champ James Holzhauer Surpasses $2 Million In Total Winnings
By Bill Galluccio
May 25, 2019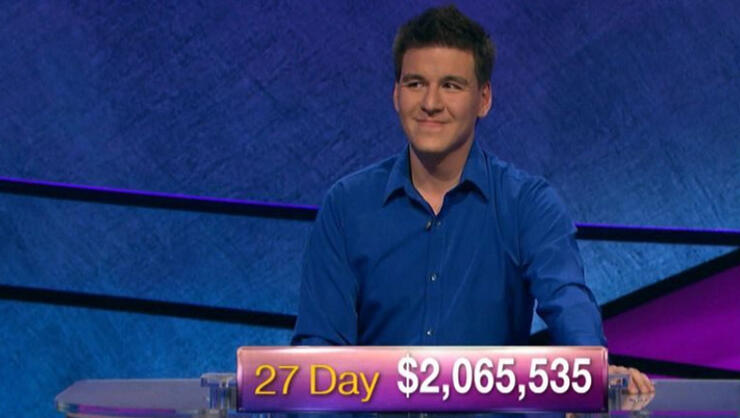 After a bit of a scare on Thursday (May 23) night, James Holzhauer was back to dominating the competition on Jeopardy!. On Friday night, Holzhauer cruised to his 27th victory adding another $74,400 to his impressive total of $2,065,535. He even set a new record by winning $24,600 in the first round.
With the win, Holzhauer has become just the second person ever to win over $2 million on the popular quiz show. Ken Jennings won a grand total of $2,520,700 during his record 74-game winning streak in 2004.
Holzhauer, who already owns the record for most money won in a single episode, is on pace to shatter Jennings' total in about half the time.
Holzhauer will be back at it again on Monday when he goes for his 28th victory.
Chat About Jeopardy! Champ James Holzhauer Surpasses $2 Million In Total Winnings